Motorola Droid
Almost a month ago, we posted about the Motorola Droid 3 popping up in GLBenchmark 2.0's online result browser, with a dual-core 1 GHz OMAP 4430 SoC at its core. Since then, Motorola made the Droid 3 official, announcing online availability for July 7, and in-store availability July 14 for the pretty standard $199.99 on a two year contract. We waited patiently and sure enough a Motorola Droid 3 hit our doorstep today, which we'll have a full review on sometime before the week is up. Until then, we're going to go over high level things in our usual This Just In format. We're still running all our benchmarks, but for the time being have scores for the web suite, GLBenchmark 2.0, and RightWare's Basemark...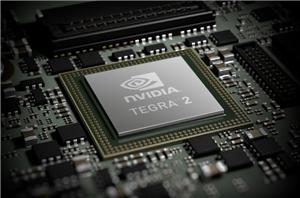 Twelve months ago NVIDIA stood on stage at CES and introduced its Tegra 2 SoC. It promised dozens of design wins and smartphones shipping before Spring 2010. That obviously...
21
by Anand Lal Shimpi on 1/5/2011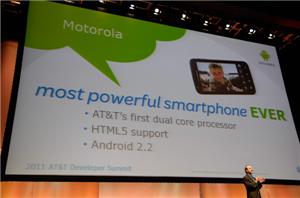 Motorola just announced its flagship Tegra 2 based smartphone: the ATRIX 4G. Running Android 2.2, the ATRIX 4G has a pair of Cortex A9s running at 1GHz inside NVIDIA's...
12
by Anand Lal Shimpi on 1/5/2011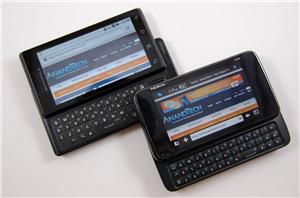 We've been playing around with two OMAP 3430 based phones for a while now - the Nokia N900 and Motorola Droid. Though they aren't the newest smartphones to come...
69
by Brian Klug on 6/10/2010