Raytrace
Today NVIDIA is announcing some big updates to their mobile Quadro lineup, and the Santa Clara company has announced new products, new reference designs, and a wide-range of upcoming products from NVIDIA's partners to showcase all of the design effort put in. NVIDIA's Turing architecture was unveiled roughly a year ago bringing the addition of real-time ray tracing support to the company's already strong GPU lineup. Since then, we've seen the transition to GeForce RTX cards in laptops as well. The missing piece was the Quadro RTX for laptops, which is a piece that is no longer missing. The top of the product stack will be the Quadro RTX 6000, featuring a massive 24 GB of memory, and as is typical of NVIDIA's laptop cards...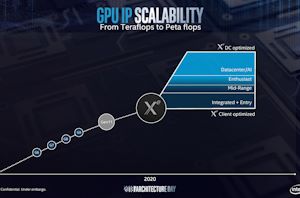 In a blink-and-you'll-miss-it moment, tucked inside of a larger blog post about announcements relating to this week's FMX graphics conference, Intel has made its first official comments about hardware...
31
by Ryan Smith on 5/1/2019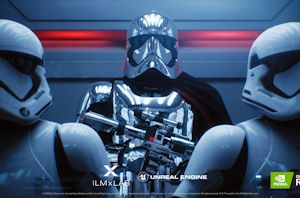 Last month at GDC 2019, NVIDIA revealed that they would finally be enabling public support for DirectX Raytracing on non-RTX cards. Long baked into the DXR specification itself &ndash...
18
by Ryan Smith on 4/11/2019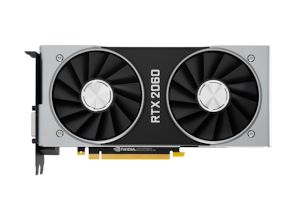 Launching next Tuesday, January 15th is the 4th member of the GeForce RTX family: the GeForce RTX 2060. Based on a cut-down version of the same TU106 GPU that's...
134
by Nate Oh on 1/7/2019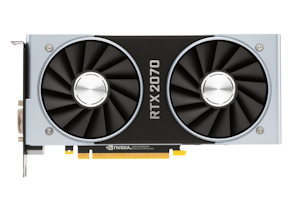 When NVIDIA first announced their Turing based GeForce RTX 20 series, they unveiled three GeForce RTX models: the 2080 Ti, 2080, and 2070. As we've seen earlier, Turing and...
121
by Nate Oh on 10/16/2018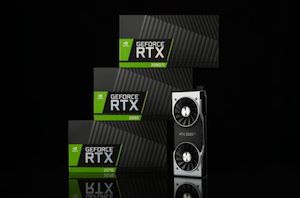 Prior to the originally announced September 20th launch date for the GeForce RTX 2080 Ti and 2080, NVIDIA quietly delayed the RTX 2080 Ti Founders Edition release date by...
25
by Nate Oh on 10/3/2018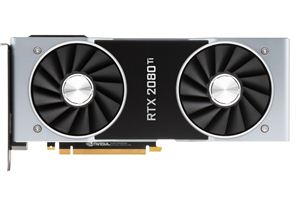 While it was roughly 2 years from Maxwell 2 to Pascal, the journey to Turing has felt much longer despite a similar 2 year gap. But finally, at Gamescom...
338
by Nate Oh on 9/19/2018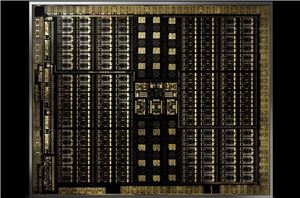 It's been roughly a month since NVIDIA's Turing architecture was revealed, and if the GeForce RTX 20-series announcement a few weeks ago has clued us in on anything, is...
113
by Nate Oh on 9/14/2018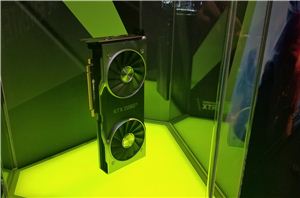 After yesterday's announcement from NVIDIA, we finally know what's coming: the GeForce RTX 2080 Ti, GeForce RTX 2080, and GeForce RTX 2070. So naturally, after the keynote in the...
104
by Nate Oh on 8/21/2018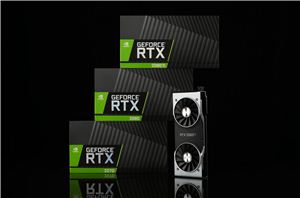 NVIDIA's Gamescom 2018 keynote just wrapped up, and as many have been expecting since it was announced last month, NVIDIA is getting ready to launch their next generation of...
224
by Ryan Smith on 8/20/2018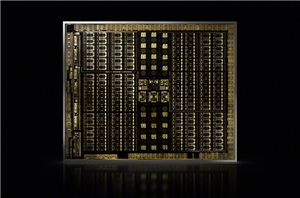 Moments ago at NVIDIA's SIGGRAPH 2018 keynote presentation, company CEO Jensen Huang formally unveiled the company's much awaited (and much rumored) Turing GPU architecture. The next generation of NVIDIA's...
84
by Ryan Smith on 8/13/2018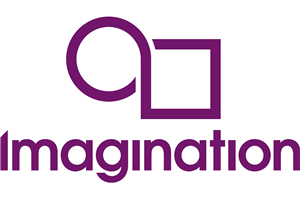 Among the many companies showing off their latest development wares at GDC this week is Imagination. As opposed to their new GPU IP launches over the past couple of...
3
by Ryan Smith on 3/16/2016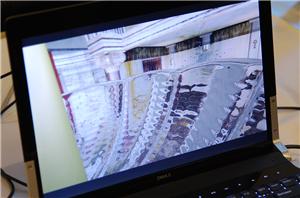 Intel is no stranger to raytracing - we've seen demonstrations such as Quake IV ported to an Intel-designed raytracer along with a number of other demos in the past...
28
by Brian Klug on 9/13/2010