Renoir
Today AMD is finally lifting the lid on its long-awaited desktop Zen2 based APU family. Using the same silicon as in the Ryzen Mobile 4000 family, AMD is pumping it up into 35 W and 65 models in the same AM4 platform that is in use today. There has been strong demand from PC builders to release these chips, which were on the topics of forum conversation all the way back at CES. There's only one downside to these new processors: you can't buy them. AMD states that the initial release of Ryzen 4000G hardware is for OEMs like Dell and HP only.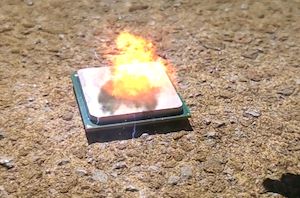 I've said it a million times and I'll say it again – the best industry conference I go to every year is Hot Chips. The event has grown over...
64
by Dr. Ian Cutress on 7/8/2020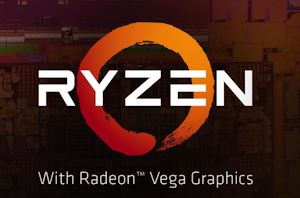 One of the stories bubbling away in the background of the industry is the AMD self-imposed '25x20' goal. Starting with performance in 2014, AMD committed to itself, to customers...
83
by Dr. Ian Cutress on 6/25/2020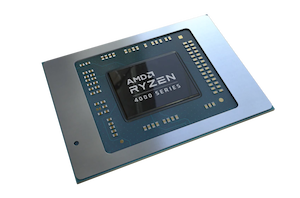 Launched earlier this year, AMD's Ryzen 4000 "Renoir" APUs brought several new features and technologies to the table for AMD. Along with numerous changes to improve the APU's power...
55
by Ryan Smith on 6/5/2020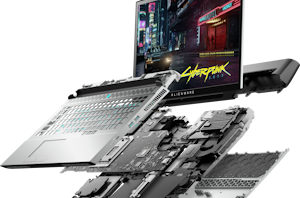 Today Dell is refreshing the better portion of their gaming lineup, moving to the latest Comet Lake processors on both their Dell-branded Gaming laptops, as well as their Alienware...
17
by Brett Howse on 5/13/2020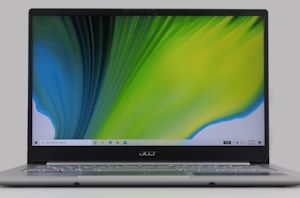 Almost two years ago to the day, we had a chance to check out Acer's Swift 3 laptop featuring AMD's first Ryzen Mobile platform, Raven Ridge. Acer has been...
191
by Brett Howse & Andrei Frumusanu on 5/5/2020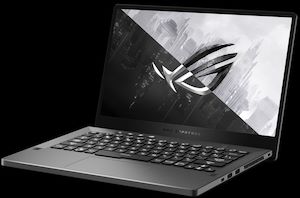 Originally announced back at CES 2020, AMD this week has finally launched its new "Renoir" Ryzen Mobile 4000 APUs. And with it, AMD's laptop partners have begun rolling out...
41
by Anton Shilov on 3/31/2020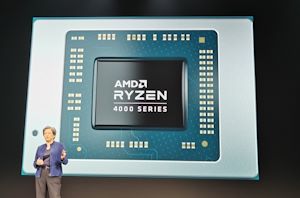 The notebook market has not been kind to AMD over the last decade – for a long, long time the company was only ever seen as the discount option...
94
by Dr. Ian Cutress on 3/16/2020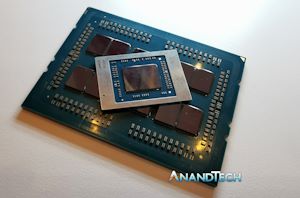 I'm pretty sure that the next time I go to a trade show where new silicon is being announced, the next tool I need in my backpack is a...
103
by Dr. Ian Cutress on 1/14/2020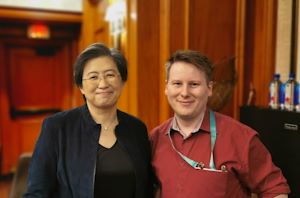 This week AMD took the wraps off of its latest generation of mobile processors. The company is being aggressive, offering up to eight cores for both the traditional ultra-portable...
93
by Dr. Ian Cutress on 1/7/2020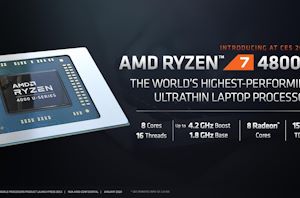 At last year's CES, AMD showcased its then Ryzen 3000 mobile processors as part of the announcements. In what is becoming a trend, at this year's CES, the company...
406
by Dr. Ian Cutress on 1/6/2020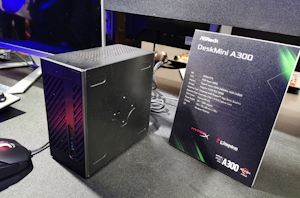 The industry loves a good small form factor platform, and ASRock's Deskmini A300 is a great example of this. Designed to work with AMD's APUs, the idea is to...
12
by Ian Cutress on 5/29/2019