Ryzen Embedded
DFI has announced what they consider the world's smallest single-board computer (SBC) that uses on AMD's Ryzen Embedded processor. The highly-integrated credit card-sized GHF51 motherboard can be used for a variety of applications that have to be small, yet offer capabilities as well as performance of a modern PC. The DFI GHF51 1.8-inch platform carries AMD's dual-core Ryzen Embedded R1000-series SoC with AMD Radeon Vega GPU featuring three compute units (192 stream processors) with hardware H.264, H.265, and VP9 decoding. The SoC can be paired with 2/4/8 GB of single-channel DDR4-3200 memory as well as 16/32/64 GB of eMMC storage. The SBC features one Mini PCIe slot for an add-in card, an 8-pin DIO header, two micro HDMI 1.4 outputs (4Kp30), one USB 3.2 Gen...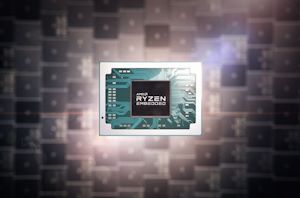 While it doesn't get the same attention as their high-profile mobile, desktop, or server CPU offerings, AMD's embedded division is an important fourth platform for the chipmaker. To that...
40
by Anton Shilov on 2/27/2020
Sapphire has introduced two new miniature motherboards based on AMD's Ryzen Embedded V1000/R1000 APUs. The new platforms are designed for the most compact highly-integrated machines for industrial and commercial...
36
by Anton Shilov on 2/26/2020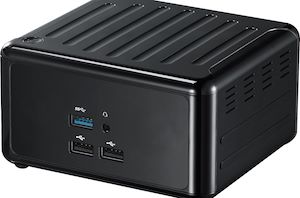 While AMD's Ryzen Embedded APUs aren't new, the rate of adoption for them is. AMD unveiled this week that four more manufacturers are now offering ultra-compact form-factor (UCFF) PCs...
24
by Anton Shilov on 12/4/2019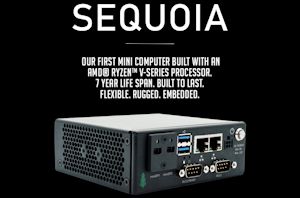 SimplyNUC, a maker of ultra-compact form-factor (UCFF) PCs, has introduced its first PCs that use AMD's Ryzen Embedded processors. The Sequoia units are rugged commercial systems designed for applications...
33
by Anton Shilov on 11/14/2019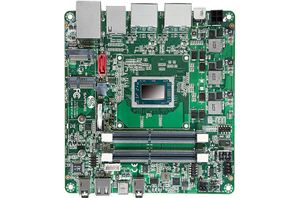 Sapphire has announced one of the world's first platforms based on AMD's Ryzen Embedded V1000-series APUs. The motherboard is aimed at various embedded applications that can take advantage of...
28
by Anton Shilov on 7/9/2018