X470
In a surprising twist, AMD has today announced that it intends to enable Ryzen 4000 and Zen 3 support on its older B450 and X470 Motherboards. This is going to be a 'promise now, figure out the details later' arrangement, but this should enable most (if not all) users running 400 series AMD motherboards to upgrade to the Zen 3 processors set to be unveiled later this year.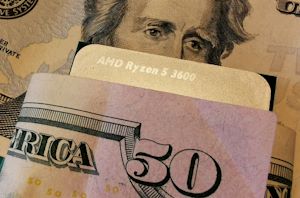 Every so often there comes a processor that captures the market. It ends up being that right combination of price, cores, frequency, performance, features and compatibility when added to...
113
by Dr. Ian Cutress on 5/18/2020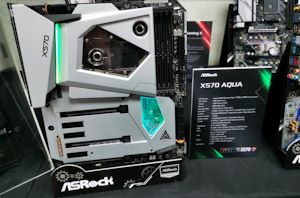 One of the salient points of the next generation Ryzen 3000 CPUs coming next month was the support around PCIe 4.0. As the successor to PCIe 3.0, offering double...
50
by Ian Cutress on 6/2/2019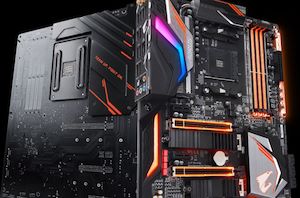 In preparation for the launch of AMD's next generation of Ryzen processors, GIGABYTE has released a wave of firmware updates for its X470 and B450 AM4 socket motherboards. The...
32
by Gavin Bonshor on 5/21/2019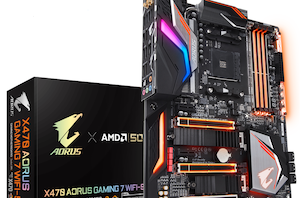 On the back of AMD's 50th anniversary, GIGABYTE has joined the celebration with a special edition of its GIGABYTE X470 Aorus Gaming 7 WiFi motherboard.
6
by Gavin Bonshor on 4/30/2019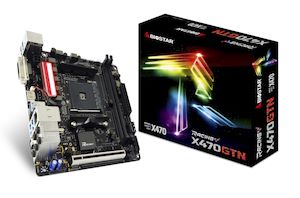 Last year Biostar released the first mini-ITX AM4 motherboard and it did its utmost to impress us without too much fluff or unnecessary features - it was a simple...
20
by Gavin Bonshor on 10/24/2018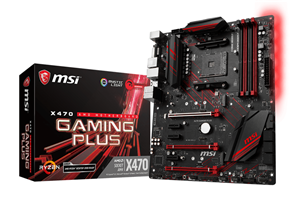 Low budget doesn't necessarily mean low quality and although there are always exceptions to this rule, MSI looks to break the stigma behind this with their lowest cost X470...
27
by Gavin Bonshor on 10/4/2018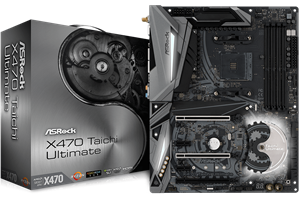 With the new X470 motherboard refresh to compliment the release of the Ryzen 2000-series of processors, motherboard vendors have had the opportunity to improve upon their previous X370 models...
44
by Gavin Bonshor on 8/2/2018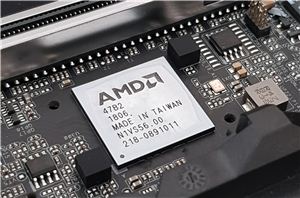 One of the secondary stories from Computex was that AMD and its partners were set to launch a new generation of mid-range chipsets and motherboards with the new lower-power...
60
by Gavin Bonshor on 7/31/2018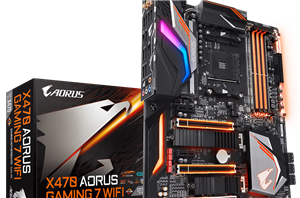 The GIGABYTE X470 Aorus Gaming 7 Wi-Fi is specifically aimed at gamers looking to make the most of the benefits of AMD's newest AM4 based chipset, X470. Like most...
30
by Gavin Bonshor on 7/26/2018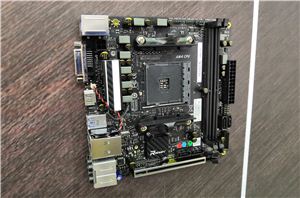 Would it surprise you that our most popular AM4 motherboard review to date was Biostar's mini-ITX offering, the X370GTN? At the time it was launched, it was the only...
6
by Ian Cutress on 6/18/2018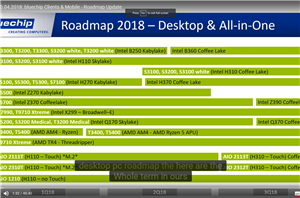 With Computex just around the corner, a lot of thought is being put to exactly what are we expecting to see at the show. There are questions about AMD's...
30
by Ian Cutress on 5/3/2018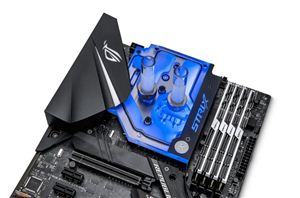 With the release of the new X470 based chipset for the 2nd Generation AMD Ryzen CPUs, board partners have brought to market new motherboards designed to support AMD's new...
4
by Joe Shields on 4/25/2018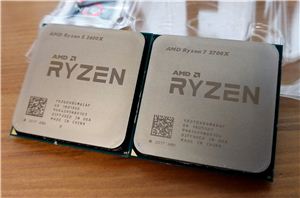 Today marks the initial start of AMD's pre-sale of 2nd Generation Ryzen processors. The full launch is set for April 19th, which is when reviews and performance numbers will...
102
by Ian Cutress on 4/13/2018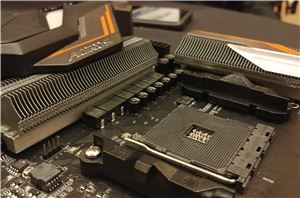 LAS VEGAS, NV – One of the announcements from AMD's Tech Day prior to CES was that of a new chipset coming to the Ryzen market. The purpose of...
14
by Ian Cutress on 1/16/2018