Xavier
Today Nvidia is expanding its offerings of single-board computers in the Jetson family of developer kits, introducing the new Jetson Xavier NX Developer Kit. The Xavier NX actually isn't new, as the company had announced the module last November with availability starting end of April. Alongside the module itself, which can also be purchased in bulk by industrial customers wanting to deploy the platform more widely, Nvidia today is releasing the corresponding SBC-formfactor motherboard. The motherboard looks night identical to the Jetson Nano Developer Kit, although it seems to have undergone some smaller component revisions. Connectivity wise it still sports HDMI and DisplayPort ports, 4x USB 3.1 gen 2 ports, one microUSB port, as well as the usual GPIO, I²C, I²S, SPI and UART connectivity options...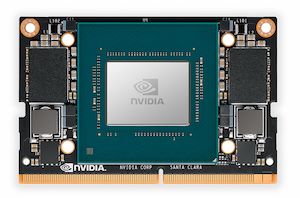 Since it was launched earlier this decade, NVIDIA's Jetson lineup of embedded system kits remains one of the odder success stories for the company. While NVIDIA's overall Tegra SoC...
11
by Ryan Smith on 11/6/2019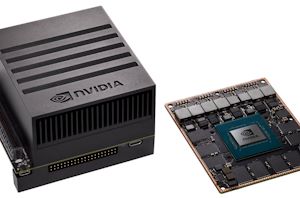 Today's piece is a bit of an unusual review; NVIDIA's new Jetson AGX embedded system kit isn't really a device platform we're expecting the average reader to think about...
51
by Andrei Frumusanu on 1/4/2019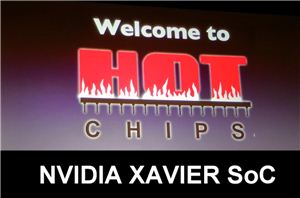 NVIDIA has a couple of talks during Hot Chips, with this first one going into the Xavier SoC.
5
by Ian Cutress on 8/20/2018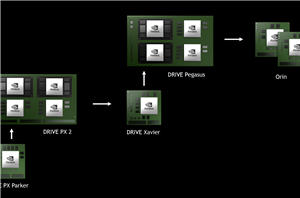 As part of this week's GTC 2018 keynote address, NVIDIA CEO Jen-Hsun Huang quickly touched upon the future of NVIDIA's ARM SoC lineup. While the company no longer publicly...
43
by Ryan Smith on 3/29/2018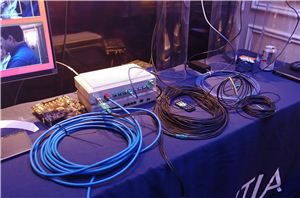 One of the lesser known topics around fully autonomous vehicles is one of transporting data around. There are usually two options: transport raw image and sensor data with super...
25
by Ian Cutress on 1/29/2018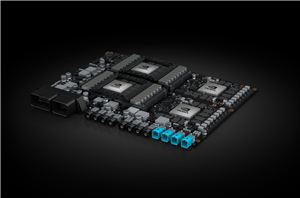 At GTC Europe 2017 in Germany, NVIDIA today has announced the Drive PX Pegasus, a new entry to the Drive PX family of computing modules for self-driving cars. Building...
31
by Nate Oh on 10/10/2017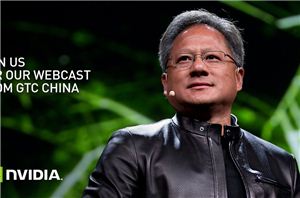 Earlier today at a keynote presentation for their GPU Technology Conference (GTC) China 2017, NVIDIA's CEO Jen-Hsun Huang disclosed a few updated details of the upcoming Xavier ARM SoC...
11
by Nate Oh on 9/26/2017
Bosch and NVIDIA on Thursday announced plans to co-develop self-driving systems for mass-market vehicles. The solutions will use NVIDIA's next-generation codenamed Xavier SoC as well as the company's AI-related...
43
by Anton Shilov on 3/18/2017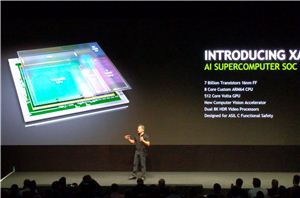 Ever since NVIDIA bowed out of the highly competitive (and high pressure) market for mobile ARM SoCs, there has been quite a bit of speculation over what would happen...
36
by Ryan Smith on 9/28/2016