Zen 2
Last year we spotted that AMD was in the market to hire a new lead product manager for a 'workstation division'. This was a categorically different position to the lead PM for high-end desktop, and so we speculated what this actually means. Today, AMD is announcing its first set of workstation products, under the Ryzen Threadripper Pro branding. However, it should be noted that these processors will only be available as part of pre-built systems, and no corresponding consumer motherboards will be made available.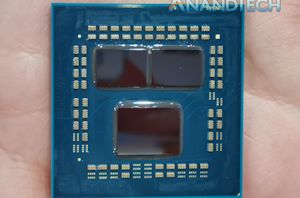 Today at Computex, AMD CEO Dr. Lisa Su is announcing the raft of processors it will be launching on its new Zen 2 chiplet-based microarchitecture. Among other things, AMD...
310
by Ian Cutress on 5/26/2019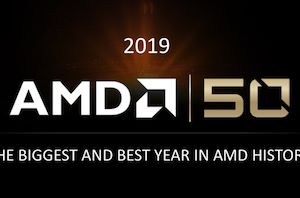 AMD this week held its Annual Shareholder Meeting where it reiterated its current technology roadmap and once again confirmed that that its major products set to be released this...
55
by Anton Shilov on 5/17/2019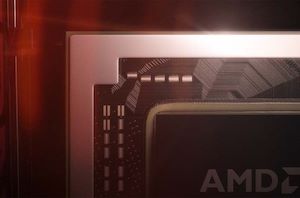 Offering a brief update on the state of future products as part of its post-earnings conference call this afternoon, AMD has confirmed that both their upcoming Rome (Zen 2...
38
by Ryan Smith & Anton Shilov on 4/30/2019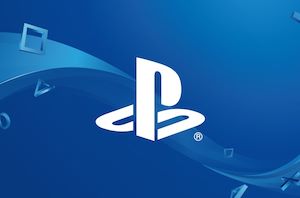 After years of speculation about what could be and what Sony may be up to, the company is finally starting to ramp up the long launch cycle for their...
187
by Ryan Smith on 4/16/2019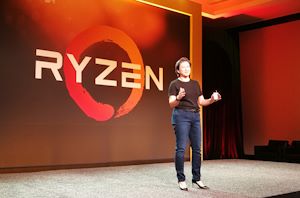 With CES 2019 barely in the mirror behind us, the consumer electronics industry is already barreling towards its next major trade show, Computex 2019 in Taiwan. And, as it...
48
by Ryan Smith on 4/2/2019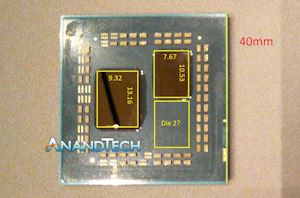 One of the big questions coming out of AMD's CES announcements was if its new CPU design, codenamed Matisse and which enables two chiplets and an IO die on...
53
by Ian Cutress on 1/11/2019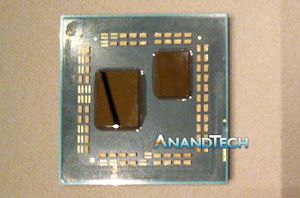 Blink and you miss it: AMD's keynote address this year was a whirlwind of primetime announcements for the company. The message is clear: AMD is committing itself to 7nm...
353
by Ian Cutress on 1/9/2019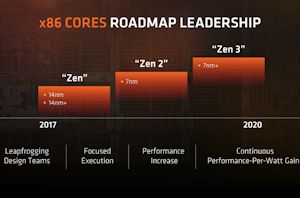 Earlier today on their Investor Relations website, AMD posted notice of a new event. Dubbed "AMD Next Horizon", the event is currently slated for November 6th – no time...
11
by Ryan Smith on 11/1/2018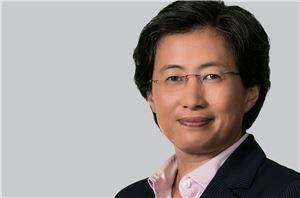 AMD has announced that its CEO, Dr. Lisa Su, is to hold the stage for one of CES 2019's daily keynotes. The company stated in the press release that...
50
by Anton Shilov on 10/3/2018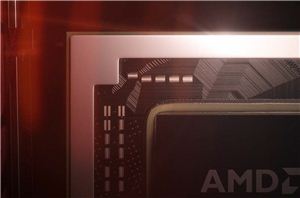 With the announcement that its long-time manufacturing partner (and outright former fab) GlobalFoundries is dropping out of the race for bleeding-edge manufacturing nodes, the second big question of the...
28
by Ryan Smith & Anton Shilov on 8/27/2018
Proving once again that the only way to keep a secret is to not share it, Lenovo seems to have accidentally published the specifications of AMD's yet-to-be announced Ryzen...
7
by Anton Shilov on 8/7/2018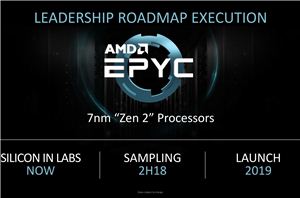 Rounding out AMD's slew of product announcements and updates at their Computex 2018 press conference, the company very briefly showed off their first 7nm Zen 2 silicon in the...
15
by Ryan Smith on 6/6/2018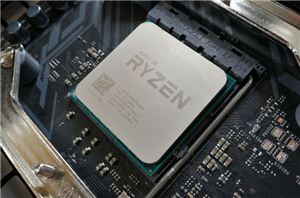 AMD is gearing up to release four new Ryzen 2000-series processors based on a listing in ASRock's CPU compatibility chart. The new Ryzen 5 2600E and Ryzen 7 2700E...
12
by Anton Shilov on 5/31/2018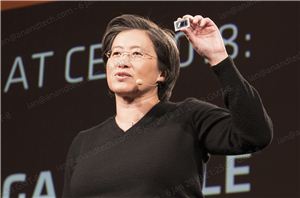 Updated Feb 1st! To mark the start of the annual CES trade show, AMD invited the press in early to sample the latest technologies coming to its portfolio in 2018...
136
by Ian Cutress on 2/1/2018