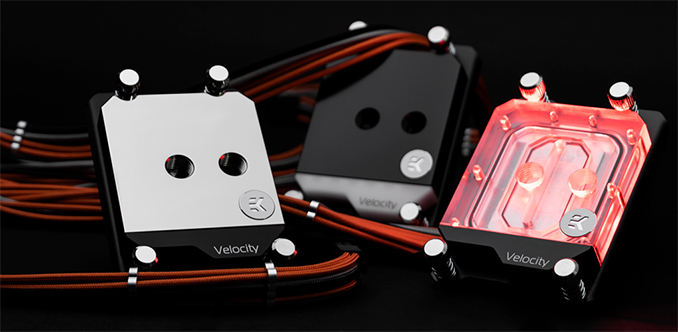 EKWB has introduced its third-generation water block for AMD's Ryzen Threadripper processors. The new EK-Velocity sTR4 uses EKWB's latest advances in cold-plate design and therefore promises somewhat better performance when compared to predecessors. Following the latest trends, some of the new water blocks for AMD's Socket TR4 CPUs feature controllable RGB lighting.
The new EK-Velocity sTR4 water blocks feature a redesigned cold-plate that covers the entire surface of the IHS of AMD's Ryzen Threadripper processor. The new cold-plate features 91 micro fins that span across all dies within AMD's CPU, thus ensuring proper cooling for each of them at all times even when certain cores work in Turbo mode. Traditionally for EKWB, the cold-plate is made of 'purest copper available on the market' that is nickel electroplated and polished to a degree that it can be used as a mirror.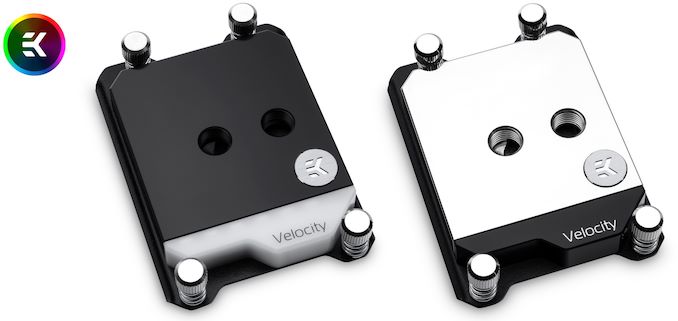 EKWB will offer six versions of its EK-Velocity sTR4 water blocks with tops made of CNC-machined POM Acetal, acrylic glass or nickel-plated brass. In addition to regular water blocks, EKWB will offer models with RGB lighting (can be controlled using software from leading makers of motherboards) featuring tops made of POM Acetal or acrylic glass.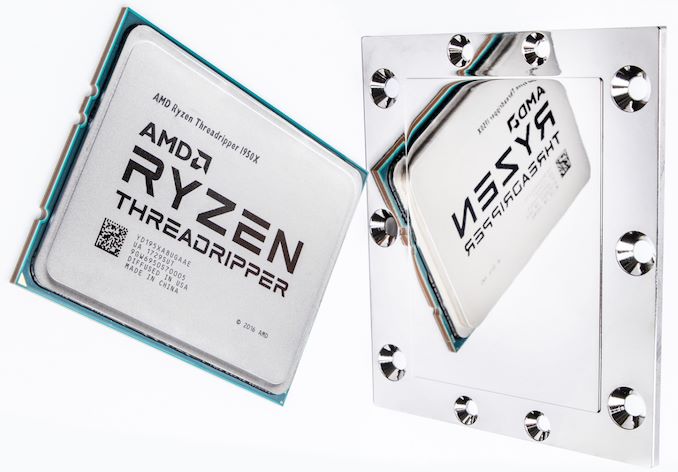 The new EK-Velocity sTR4 come comes with a pre-assembled mounting mechanism that is installed directly onto the Socket TR4 (or Socket SP3) mounting holes. The water blocks use standard G ¼ inch barbs for tubing and therefore are compatible with an extensive range of custom liquid cooling systems.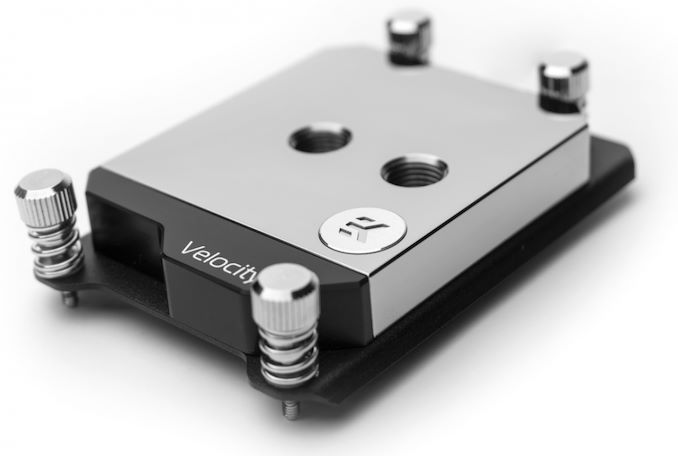 EKWB's EK-Velocity sTR4 products are already available directly from the manufacturer and shortly will be sold by its partners. Depending on the version, the water blocks cost from €99.90 to €129.90.

EKWB's Quantum EK-Velocity sTR4 Water Blocks
Model
Price
EK-Velocity sTR4 D-RGB – Nickel + Plexi
€109.90
EK-Velocity sTR4 D-RGB – Nickel + Acetal
€109.90
EK-Velocity sTR4 – Nickel + Plexi
€99.90
EK-Velocity sTR4 – Nickel + Acetal
€99.90
EK-Velocity sTR4 RGB – Full Nickel
€129.90
Related Reading
Source: EKWB