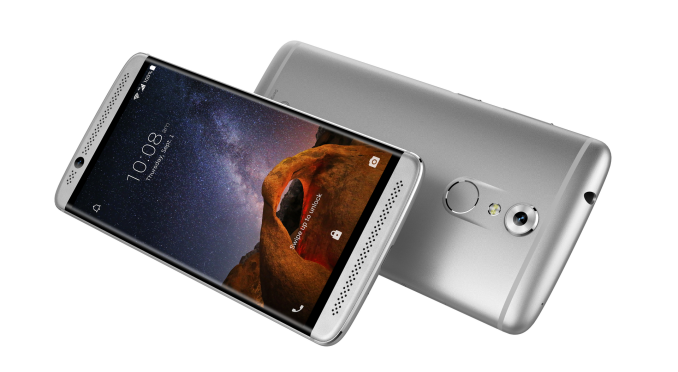 Pretty soon, IFA feels like it is going to overtake Mobile World Congress for smartphone and mobile type launches. With all the announcements already out, ZTE has one as well - a companion device to their recently launched flagship. The AXON 7 gets the AXON 7 mini as a smaller sibling, with the idea being that a number of the features of the AXON 7 are migrated down into a 5.2-inch form factor.
ZTE wants the mini to be a flagship killer, with specifications and price. The core design uses a 5.2-inch Full HD AMOLED display, a Qualcomm Snapdragon 617 SoC (4x ARM Cortex-A53 at 1.5 GHz, 4x A53 at 1.2 GHz, Adreno 405) and a Cat 6 modem with FDD + TDD support plus carrier aggregation (bands listed below). The smartphone uses USB Type-C, and supports Quick Charge to rake it's 2705mAh battery from 0% to 50% in a rated 30 minutes.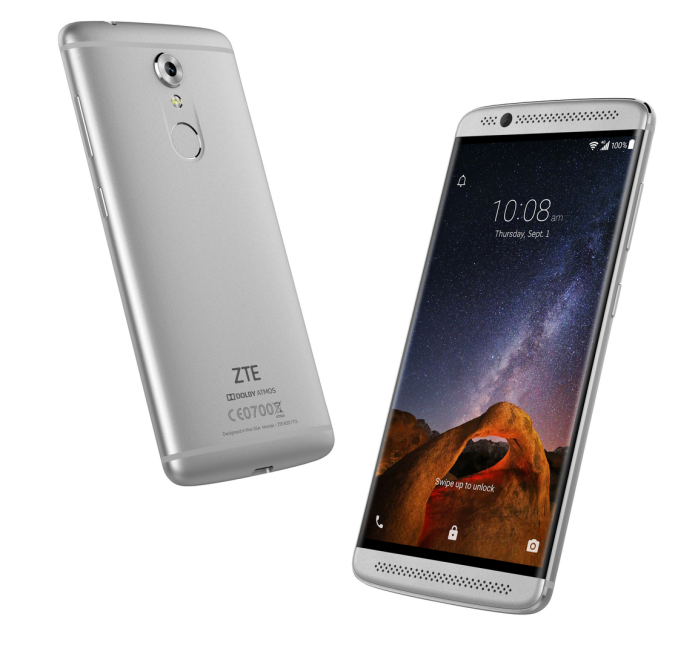 ZTE is keen to point out that the design for the mini was a collaboration with BMWs Designworks division, known for its designs (PC users may remember their involvement in Thermaltake's Level10 chassis or Asrock's M8 barebones). This is pointed out as part of the metal unibody finish and 2.5D curved glass design, which seems to be a strong selection in a number of releases at IFA this year.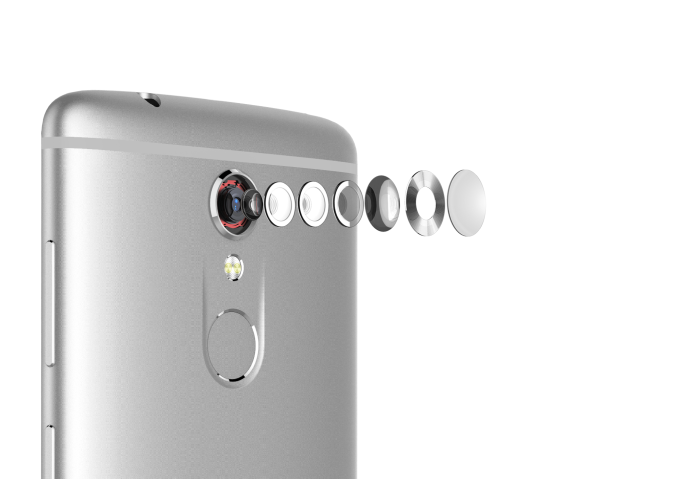 Rather than go into extensive depth on cameras (16MP PDAF+8MP), ZTEs focus was on the audio, with a collaboration with Asahi Kasei Microdevices (AKM) to adjust the audio. This includes Dolby Atmos and what ZTE calls a '7.1 surround sound hi-fi experience'.
ZTE Axon 7 Series
Axon 7
Axon 7 mini
SoC
Qualcomm Snapdragon 820

2 x Kryo @ 2.15 GHz
2 x Kryo @ 1.60 GHz
Adreno 530
Qualcomm Snapdragon 617

4x Cortex-A53 @ 1.5GHz
4x Cortex-A53 @ 1.2GHz
Adreno 405
RAM
4 GB
3 GB
NAND
64 GB
32 GB
Display
5.5-inch 2560x1440 AMOLED
5.2-inch 1920x1080 AMOLED
Dimensions
151.7 x 75 x 7.9mm
175g
147.5 x 71 x 7.8mm
153g
Modem
Cat 6
300/50
Cat 6
300/50
SIM Size
Dual Nano-SIM
Dual Nano-SIM
Front Camera
20MP, f/1.8, PDAF, OIS
16MP, f/1.6, PDAF
Rear Camera
8MP, f/2.2
8MP, g/2.2
Battery
3250 mAh
2705 mAh
Connectivity
LTE Band 1/2/3/4/5/7/12/13/17/20/25/26/29/30/41 (USA)
1/2/3/4/5/6/8/19/20/28/38/40/41 (A2107G)
LTE Band
1/2/3/4/5/7/8/12/17/20
38/40/41
USB
USB 3.0
Type-C
USB 2.0
Type-C
Launch OS
Android 6.0.1
Android 6.0
Launch Price
~

€450

€299
The mini is set for Russia, Germany, Spain, Poland, Japan, Australia, India, Saudi Arabia and USA, with a price of €299 (that's including tax). Outside the US, the release date is set for the 7th of September.