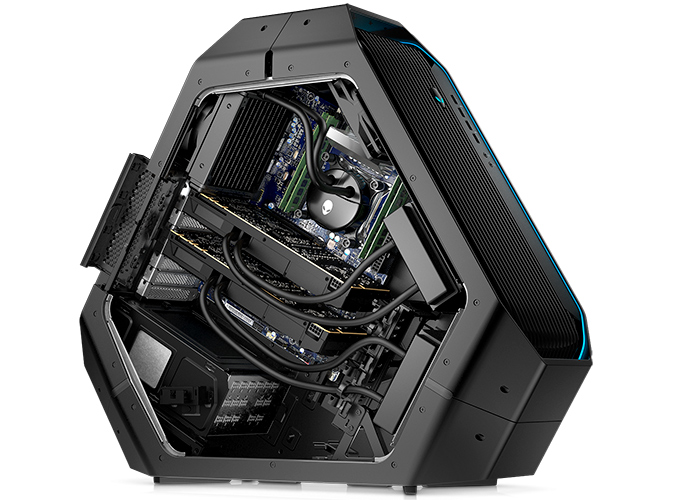 Alienware this week announced its latest versions of Aurora and Area-51 desktops, the most notable change being that the new models will be equipped with NVIDIA's latest GeForce RTX graphics cards. The systems are expected to be based on Intel's Z370 and X299 platforms as well as current-gen CPUs processors, but will feature a considerably higher performance GPU.
Dell's Alienware Aurora is the company's mid-tower desktop powered by enthusiasts-class processors. These PCs will soon be offered with NVIDIA's GeForce RTX 2070, 2080 and 2080 Ti GPUs. Select configurations will use two of such graphics adapters. The Aurora systems start at $1,900, but once equipped with NVIDIA's GeForce RTX boards, they will naturally cost more.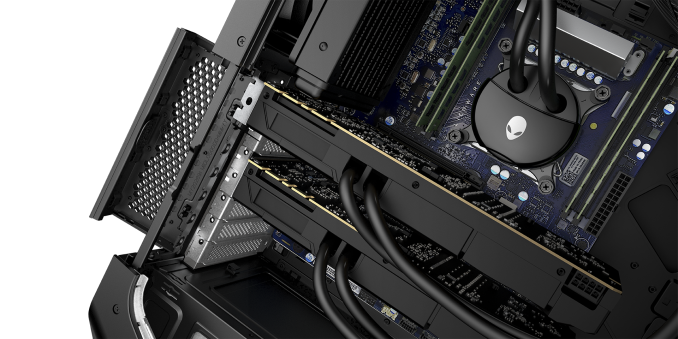 The Alienware Area-51 is Dell's flagship desktop based on Intel's HEDT processors with up to 18 cores. The Area-51 machines come in Alienware's triad chassis and can be equipped with up to two NVIDIA's GeForce RTX 2070, 2080 and 2080 Ti graphics cards. The most affordable Area-51 desktop costs $5,000 and is now equipped with Intel's Core i9-7980XE CPU as well as NVIDIA's GeForce GTX 1080 GPU. In the coming months these systems will be available with more powerful graphics.
Related Reading: