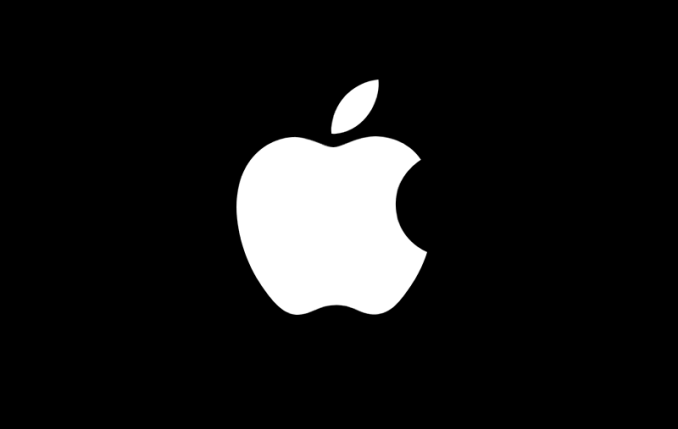 A bit over a year ago, Qualcomm started the process of suing Apple at the US International Trade Commission (ITC) over alleged patent infringement. At the time, Apple was accused of violating six Qualcomm patents, ranging from power-saving technology to processor design. And while the case is far from over, according to Reuters the ITC has delivered its initial determination, finding that Apple has violated one of the six patents. Importantly, however, the ITC has also ruled that they will not be imposing an import ban, as Qualcomm originally requested.
All told, Apple stands accused of violating multiple Qualcomm patents due to a complex intermix regarding the use of Intel modems in their phones. Qualcomm's case does not directly accuse the Intel modems of being infringing, but does claim that the resulting implementation in Apple's phones violates those patents. Apple in turn pays royalties relating to these patents for phones using Qualcomm's modems, but not on phones using the Intel modems.
This latest development comes as the ITC has slowly whittled the case down over the past year. While Qualcomm's complaints originally involved six patents, earlier this year half of the patent claims were removed from the case, leaving just three patents.
The ITC, in turn, has ruled today as part of its initial determination that Apple has indeed violated a Qualcomm patent, albeit just one of those remaining patents – what Reuters calls "related to power management technology". We're waiting on the ITC to publish the formal decision in order to confirm which specific patent it was, as all three remaining patents are related to power efficiency.
Update: The US ITC has since published the Initial Determination. Apple has been found to infringe on claim 31 of the '490 patent. This claim covers "wherein the modem processor is further configured pull data from the application processor after transmission of the modem processor to application processor data and before the interconnectivity bus transitions from an active power state to a low power state."
Qualcomm's Patents Allegedly Infringed by Apple
U.S. Patent No.
(Year of Issue)
Name
Abstract Description
Qualcomm's Description
8,633,936
(2014)
Programmable streaming processor with mixed precision instruction execution.
Relates to a programmable streaming processor that is capable of executing mixed-precision (e.g., full-precision, half-precision) instructions using different execution units.
Enables high performance and rich visual
graphics for games while increasing a mobile
device's battery life.
8,698,558
(2014)

Low-voltage power-efficient envelope tracker.

Techniques for generating a power supply for an amplifier and/or other circuits.
Extends battery life by building intelligence into
the system so the antenna is always using just
the right amount of battery power to transmit,
whether it be video, text, or voice.
8,487,658
(2013)

Compact and robust level shifter layout design.

The field of invention relates to a semiconductor device and methods of manufacturing a semiconductor device handling a plurality of voltage, specifically multi-voltage circuits for shifting the voltage level between voltage domains.
Maximizes smartphone performance while
extending battery life by connecting high
voltage circuits and low voltage circuits with
efficient interfaces.
8,838,949
(2014)

Direct scatter loading of executable software image from a primary processor to one or more secondary processor in a multi-processor system.

In a multi-processor system, an executable software image including an image header and a segmented data image is scatter loaded from a first processor to a second processor.
Enables "flashless boot" which allows your
smartphone to connect to the internet quickly
after being powered on, while extending battery
life and reducing memory size.
9,535,490
(2017)

Power saving techniques in computing devices.

As the name implies.
Enables the applications on your smartphone to
get their data to and from the internet quickly
and efficiently by acting as a smart "traffic cop"
between the apps processor and the modem.
9,608,675
(2013)
Power tracker for multiple transmit signals sent simultaneously.
Techniques for generating a power tracking supply voltage for a circuit (e.g., a power amplifier). The circuit may process multiple transmit signals being sent simultaneously on multiple carriers at different frequencies.
Enables a mobile device to send high-speed data
such as live video from your phone by combining
many lanes of traffic into a data super-highway
while prolonging battery life.
Notably however, this initial determination is not final, as it's part of the longer trial process for the ITC. The case will next go in front of the entire commission, who will be reviewing the findings. The commission, in turn, can either agree with the findings or send it back for further review, so the case is far from closed. However for the moment, having avoided an import ban, this is essentially a win for Apple, and both they and Qualcomm (and Intel) are treating it as such.
The initial determination in this case comes as Apple has begun phasing out Qualcomm modems entirely. The latest iPhone XS models are powered solely by the Intel modems, which for Qualcomm makes the issue all the more important as Apple will be importing an ever-larger number of potentially infringing phones.
Ultimately the current case will likely be resolved in 2019, assuming that there are no appeals. The ITC has set January 28th, 2019 as the target date to complete the investigation.
Source: Reuters