With the backlight set to maximum, you only get 269 cd/m2 of brightness from the HP z27x. Many displays can go much brighter, but the z27x is meant to be used in more of a professional, production environment. Bright overhead lighting or direct sunlight are not going to be as much of a problem here, so you don't need 350-400 cd/m2 to try to overcome those issues. It won't work as well for such environments but you shouldn't be using a $1,500 monitor in those situations either. At minimum brightness we get 47 cd/m2 of brightness. This is low enough for any real world use without going down to the unusable levels that some displays do.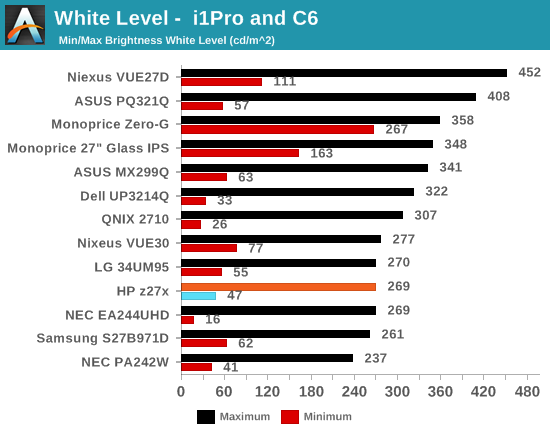 Black levels are consistent with other professional level IPS panels. They are not as dark as an IPS panel can be, as the recent Retina iMac would demonstrate, but other performance aspects are more important than absolute black. The z27x would be improved by a better black level, but most of its target users should be fine with what it achieves.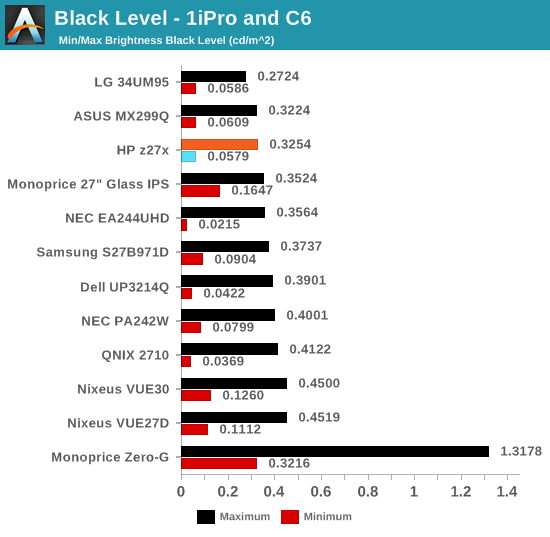 The resulting contrast ratios here are around 815:1, or average for an IPS panel. There is no backlight control or anything else to enhance these beyond what they are. Under 1,000:1 is beginning to be not so great for an IPS panel, though almost all professional panels from NEC or others also fall into this range. It might seem strange that a professional display would value black levels less than a consumer one, but having an even gamma curve with visible shadow details is more important and contrast ratio can be sacrificed to achieve that,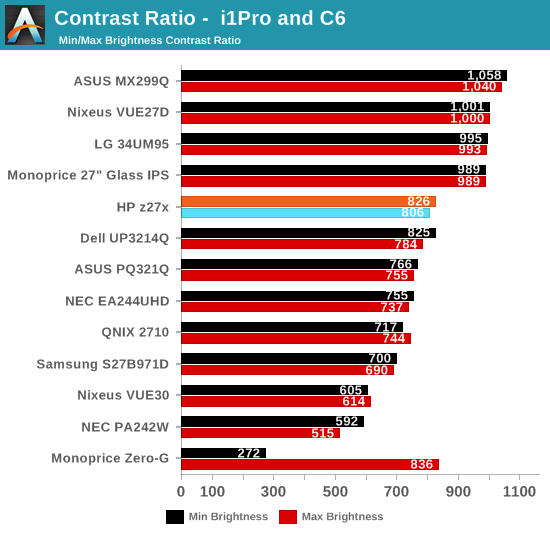 The HP z27x data so far goes along with what I expect from a professional level display. Consumers that plan to watch movies and play games on their display might be happier with a display with improved contrast ratios. Professionals after different performance measures should be happy with the z27x numbers.