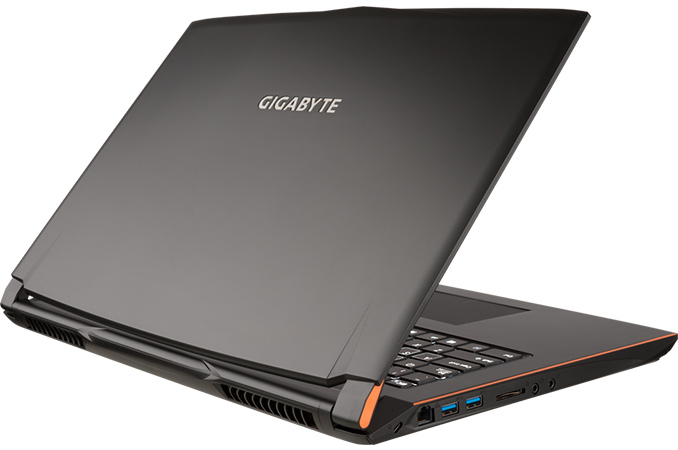 GIGABYTE has introduced its new family of desktop replacement gaming notebooks with Intel's Skylake microprocessors. The new laptops not only feature new CPUs, but also add support for technologies like USB 3.1, M.2, HDMI 2.0 with HDCP 2.2 and some other improvements.
The GIGABYTE P57 laptops are powered by the Intel Core i7-6700HQ (four cores with Hyper-Threading technology, 2.60 GHz default frequency, 3.50 GHz turbo frequency, 6 MB LLC cache, 45 W TDP, dual-channel DDR4/DDR3L memory controller) as well as Intel's mobile HM170 platform controller hub (PCH). The laptop can be equipped with up to 32 GB of dual-channel DDR4-2133 memory, which should be sufficient for a gaming laptop. GIGABYTE's P57 notebooks feature 17.3-inch IPS display with matte anti-glare coating and 1920x1080 resolution.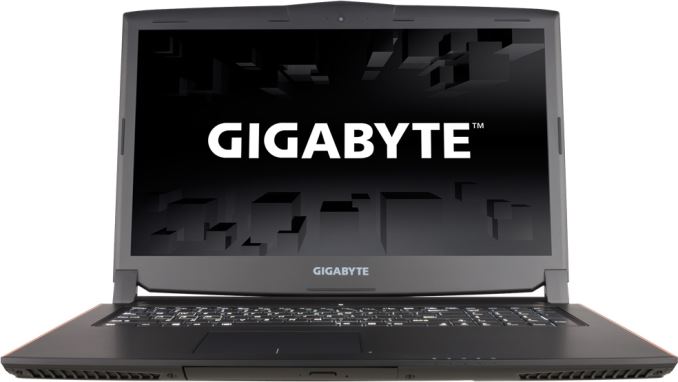 Graphics sub-system is the key piece of technology for any gaming PC. The GIGABYTE P57K is equipped with NVIDIA's GeForce GTX 965M GPU (1024 stream processors, 64 texture units, 32 raster operations pipelines) with 2 GB GDDR5 onboard. The more powerful GIGABYTE P57W comes with NVIDIA's GeForce GTX 970M GPU (1280 SPs, 80 TUs, 48 ROPs) and 3 GB of GDDR5 onboard. Both graphics adapters should deliver sufficient performance in games in 1920x1080 resolution. However, it is not completely clear why GIGABYTE decided to cut-down the amount of onboard GPU memory. The P37W DTR notebook from the company features the GeForce GTX 970M with 6 GB of GDDR5, whereas the P37K sports the GeForce GTX 965M with 4 GB of RAM.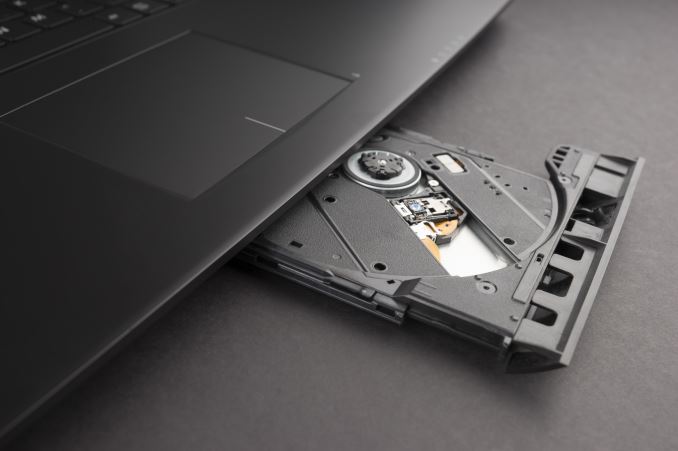 Storage sub-system of the GIGABYTE P57 is similar to that of its predecessors: the laptop features a 512 GB integrated M.2 type 2280 SSD (with PCIe 3.0 x4 interface) and comes with a Blu-ray RW/DVD RW ODD that can be swapped with a 2.5" HDD or SSD. GIGABYTE does not reveal which SSD it installs by default, but claims that it has read speed of about 2000 MB/s, which points to a rather powerful model.
The new DTR notebooks also come with a new keyboard that features anti-ghosting with 30-keys rollover support as well as backlighting. Unfortunately, this keyboard does not have programmable keys, which may upset some gamers.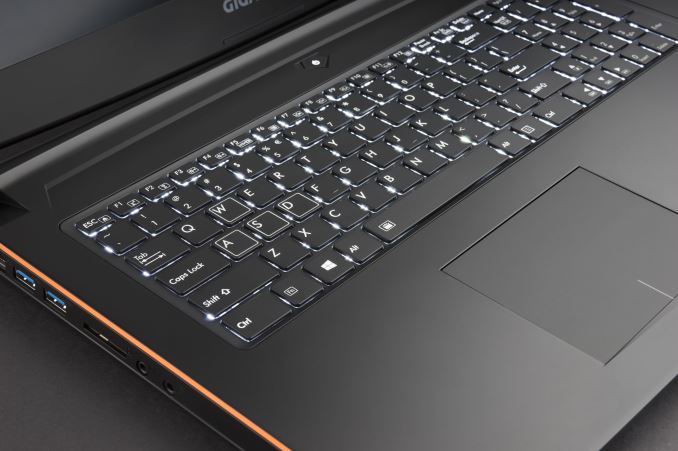 Since GIGABYTE's P57 are desktop replacement gaming machines, they feature the whole set of wired and wireless communication technologies, including a Gigabit Ethernet port (with traffic management software) as well as Wi-Fi 802.11 ac/b/g/n and Bluetooth 4.1 controllers.
The input/output functionality of GIGABYTE's P57 is in line with modern laptops. The system features one USB 3.1 type-C port (I am not sure which controller is used, but if it is Intel's Alpine Ridge, which GIGABYTE uses on the majority of its Intel-based platforms, then it will be just a matter of time before the port gets Thunderbolt 3 certification), three USB 3.0 type-A connectors, an HDMI output with HDCP 2.2 for playback of Ultra HD Blu-ray discs and output video to a compatible TV or display, a mini DisplayPort and even a D-Sub output. In addition, the notebooks are equipped with a HD webcam, a SD card reader, a microphone, two 1.5W speakers and even a SPDIF output.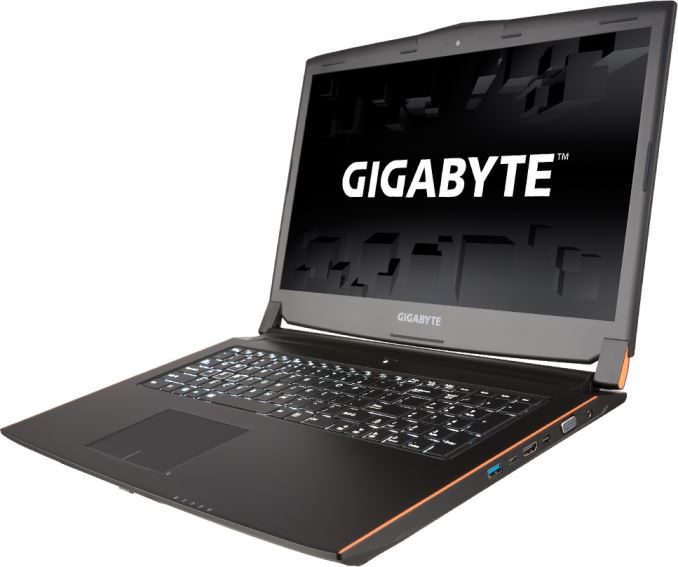 The more advanced GIGABYTE P57W comes with a 75.81 Wh battery, whereas the P57K sport a 60.8 Wh battery. The notebooks can weigh from 2.7 to 2.9 kilograms, depending on exact configuration.
The GIGABYTE P57W is already available at Newegg starting at $1499.
Source: GIGABYTE