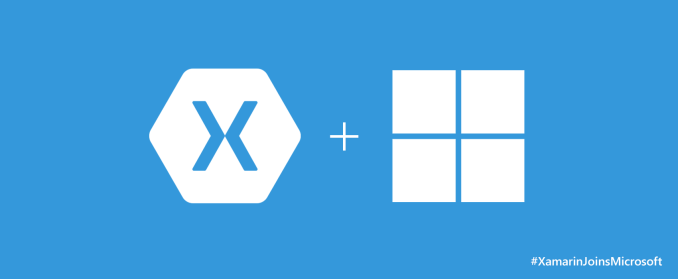 In what has to be the most obvious acquisition Microsoft has made in some time, today the Redmond company announced that they have signed an agreement to purchase Xamarin.
Xamarin creates tools to allow mobile developers to write code in C#, and have it run as native code on iOS, Android, and Windows. This lets the developer use Visual Studio and keep one set of source code but have it run on all of the mobile platforms.
Microsoft has been closely tied to Xamarin for some time, and have built in support for Xamarin into Visual Studio, Azure, Office 365, and their Enterprise Mobility Suite already, so really it seemed like this purchase was only a matter of when. Microsoft is acquiring the personnel in addition to the intellectual property of Xamarin and we should likely hear a lot more about their plans at Microsoft's developer conference Build, which takes place the last week of March.
At Build 2015, Microsoft introduced "bridges" which would let developers on iOS and Android be able to port their apps to Windows 10's Universal Windows Platform (UWP) app framework, with Microsoft demonstrating support for Objective-C code within Visual Studio and having it compile directly into native UWP code, with the iOS bridge codenamed project Islandwood. The Android solution was quite different, and project Astoria would have Windows 10 Mobile actually have an Android subsystem so that it could run apps written for Android. Although Astoria was released as a limited beta, it appears that this has been axed by Microsoft, although Islandwood is still moving forward and is currently in preview form on GitHub.
Xamarin is almost the exact opposite. Instead of trying to have developers port to Windows, instead they would be able to write in C# for Windows, and the Xamarin tools provide native APIs for iOS and Android and output code for those platforms, allowing a large amount of common code for apps developed for iOS, Android, and Windows.

We should learn more about this at Build though. The Xamarin tools should be a focal point during their announcements at the end of March.