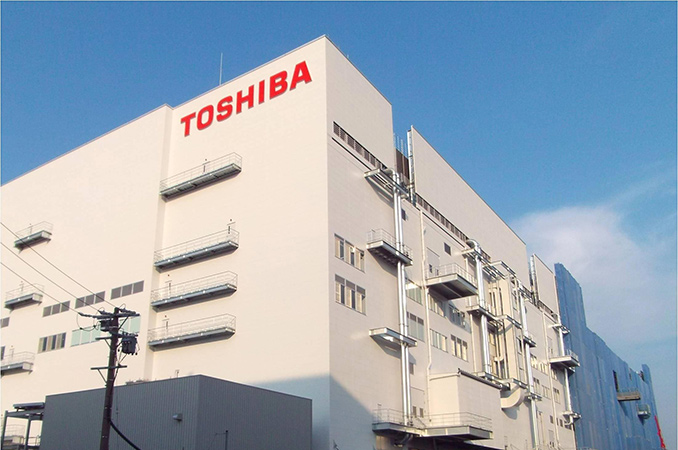 Toshiba this month has announced plans to build a new manufacturing facility to produce its BiCS NAND flash memory. The company intends to start making chips at the new fab in 2018 and currently is not disclosing the planned production capacity of the factory. SanDisk yet has to confirm its participation in building the new fab, but the announcement itself means that despite an ongoing financial scandal, Toshiba is set to remain one the world's largest makers of NAND flash memory.
Toshiba plans to invest around ¥360 billion ($3.233 billion) in its new facility in fiscal 2016 to fiscal 2018, with that price tag covering both construction costs and equipment investments. The fab will be located on land adjacent to the Yokkaichi Operations memory production complex in Mie prefecture, which means that the company essentially wants to add a new production complex to its Fab 5 (which is currently produces 2D NAND) and Fab 2. Exact decisions regarding construction schedule, manufacturing tools and other will be made in Toshiba's fiscal 2016, which begins in April. Construction of a semiconductor manufacturing facility usually takes about a year. After the building is complete inside and outside, it takes about two or three quarters to move in equipment and start volume production. Therefore, Toshiba's plan to begin operating the new facility in fiscal 2018 (which begins on April 1, 2018) seems viable.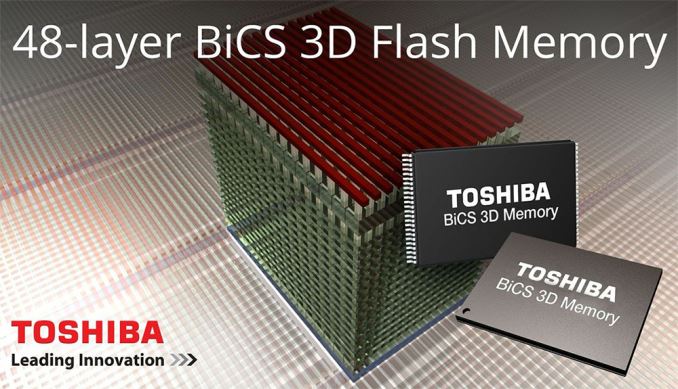 The new fab will solely produce Toshiba's 3D NAND memory, which the company calls BiCS (Bit Cost Scalable) NAND. Toshiba claims that the architecture of its proprietary BiCS NAND is more efficient in terms of die sizes compared to other types of 3D NAND thanks to its U-shaped NAND string. So far independent analysts have not verified whether Toshiba's 48-layer 256 Gb TLC BiCS NAND chips are smaller or larger than Samsung's 48-layer 256 Gb TLC V-NAND ICs, but if this proves to be the case, then Toshiba will enjoy lower production costs over time.
Meanwhile at present, Toshiba and SanDisk already operate multiple fabs for non-volitile memory, including the world's largest NAND flash manufacturing facility, Fab 5 (phases 1 and 2) at the Yokkaichi Operations memory production complex in Mie Prefecture. Ahead of their newly announced fab for 2018, Toshiba and SanDisk are scheduled to produce their BiCS NAND memory at both Fab 2 and Fab 5 over the next year. BiCS production at Fab 2 is set for the first half of FY2016 (i.e., from April to October, 2016), and SanDisk has previously indicated that it would begin conversion of some of the capacity in Fab 5 to 3D NAND in 2016. Keeping in mind that SanDisk cannot do anything in the fab alone, it is clear that Toshiba and SanDisk have a plan to gradually convert the fab to 3D NAND in the future.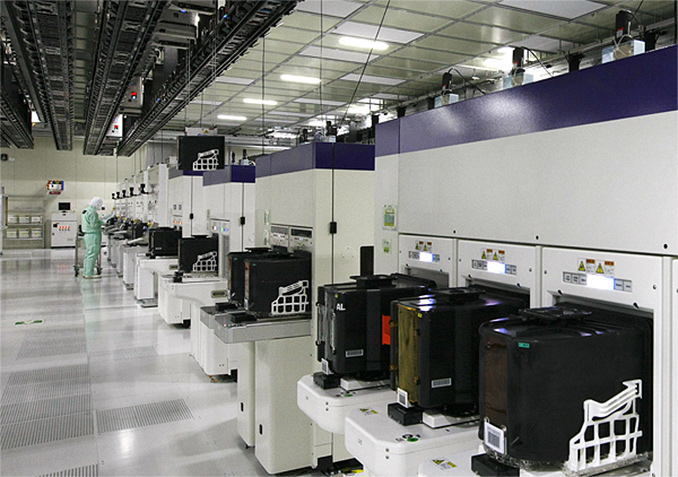 If Toshiba's plan succeeds, by the second half of calendar 2018 it will have several semiconductor manufacturing facilities capable of producing BiCS NAND memory. While the combined manufacturing capacities of all three fabs are unknown at the moment, it is likely that the company will continue to produce vast amounts of NAND flash memory.
Toshiba said that it expected to continue its joint venture operation with SanDisk in expanding BiCS Flash capacity in the new facility. However, SanDisk is being acquired by Western Digital at the moment and it remains to be seen on what terms the new company will join Toshiba in investments.
Together, Toshiba and SanDisk currently make and sell more flash memory than Samsung, but keeping in mind how aggressively the latter plans to expand its semiconductor manufacturing capacities in the coming years, everything is subject to change. Last year Samsung announced plans to invest an additional $9.2 billion in expansion of its manufacturing facility near Pyeongtaek, South Korea. The latter will cost Samsung $14.4 billion and is scheduled to begin operations in 2017. While the fab is officially intended for DRAM production, its vast manufacturing capacities could be used to produce other types of semiconductors as well.
Source: Toshiba