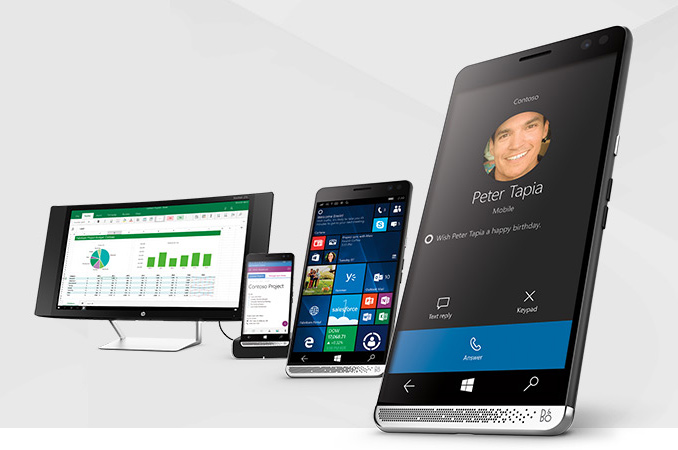 When HP introduced its flagship Elite x3 phablet earlier this year at MWC, the smartphone made a very positive impression mostly because HP decided to make a bold move and create a Windows Continuum device aimed purely at the business professional on a company contract. It drew a little ire from some industry analysts, thinking that HP building a Windows phone would never see the light of day. To them it was a paper announcement, but this week shows that the Elite x3 is still alive and well, and coming to consumers and business users. What the company did not announce in February was its recommended price as well as countries, where it planned to make the product available. This weeks details show that the Elite x3 will hit the market in August and will be sold in 46 countries worldwide.
The HP Elite x3 smartphone is based on Qualcomm's Snapdragon 820 SoC, as well as Microsoft's Windows 10 Mobile OS. The device is equipped a 5.96" AMOLED display and comes with 64 MB of eMMC 5.1 NAND flash storage, 4 GB of LPDDR4 RAM as well as all the necessary connectivity features, including 4G/LTE, 802.11ac Wi-Fi, Bluetooth 4.0 and a USB Type-C connector. Developed specifically for enterprise and business users, who value security, the device is FIPS 140-2 certified and features Secure Boot (with iris and fingerprint scanners), full disk encryption with a 256-bit key, fTPM 2.0, and so on.
HP Elite x3
SoC
Qualcomm Snapdragon 820
2x Kryo @ 2.15 GHz
2x Kryo @ 1.59 GHz
Adreno 530
RAM/NAND
4 GB LPDDR4 RAM,
64 GB eMMC 5.1 NAND
microSD 'up to 2 TB'
Display
5.96-inch, 2560x1440 AMOLED (494 PPI)
Corning Gorilla Glass 4
Network
X12 Cat 12/13 LTE-A
Single Nano-SIM or Dual Nano-SIM Models
Micro-SD Shared with Nano-SIM
Dimensions
161.8 x 83.5 x 7.8 (mm)
6.36 x 3.29 x 0.31 (in)
Weight
195 grams
0.43 lb / 6.88 oz
Rear Camera
16 MP, LED Flash
Front Camera
8 MP wide angle, Iris Camera
Battery
4150 mAh, 3.85 V, 15.98 Wh,
PMA and Qi charging
OS
Windows 10 Mobile
Connectivity
Intel AC-7260AN WiFi (2x2 802.11ac + BT 4.0 LE)
NFC, GPS
USB 3.0 Type-C
Additional
Windows Hello (Iris and Fingerprint),
FIPS 140-2, fTPM 2.0
128-bit Unified encryption, 256-bit full disk
Disaster recovery Protection
Win10 includes 128-bit BitLocker and Enterprise Grade VPN
Bang&Olufsen Sound
3x Noise-Cancelling Microphones
Water/Dust Proof Certification
IP 67
MIL-STD 810G (salt/fog/humidity/shock/thermal)
While the internal specifications of the HP Elite x3 are impressive, the company does not position the device as just its flagship smartphone. HP believes that there are enterprise customers interested in using one device for multiple workloads and in various situations by taking advantage of Microsoft's Continuum technology, which allows you to run your phone as a desktop PC. To support such clients, HP intends to offer a special dock (with an Ethernet adapter, DisplayPort USB connectors, etc.) that can work with desktop displays as well as keyboards. When purchased from the HP online store, the dock should come as standard. In addition, the company plans to sell the Mobile Extender laptop, which does not have its own processor or storage, but relies on the Elite x3. The Mobile Extender has a 12.5" display (with 1920x1080 resolution), USB-C ports, speakers as well as a spill-resistant keyboard with a drain and backlighting.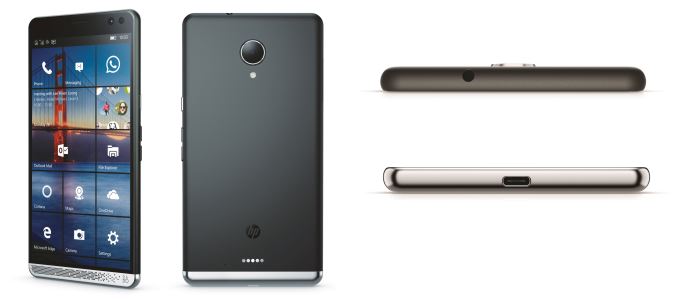 Current competition, at least in the Continuum space, comes from Acer's Liquid Jade Primo which was demoed at MWC and quietly shipped several days ago, and the Lumia 950.
According to Engadget, which cites a representative of HP, the phablet itself will cost $699 in the U.S. and $799 when acquired with a dock, starting from August 29. Slashgear claims that the Elite x3 will cost €863 in the Netherlands and 8,624 SEK in Sweden. Unfortunately, the price of the Mobile Extender is still unknown.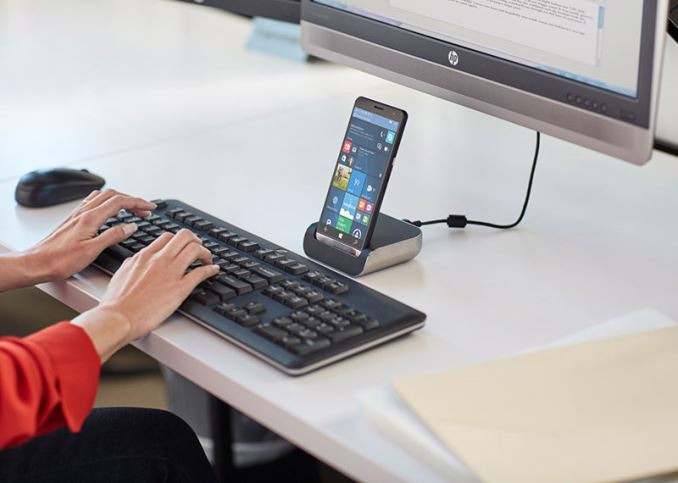 Sources: Engadget, Slashgear, HP Netherlands, HP Sweden.