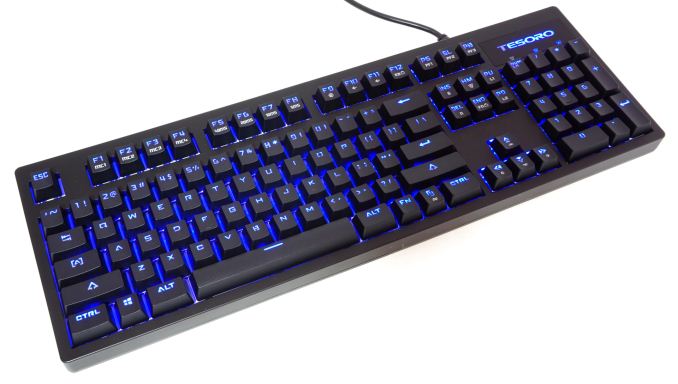 The popularity of mechanical keyboards has led to the flooding of the market with hundreds of products, many of which had very small (or even zero) differences from each other. After all, there were only a handful of different keyboard switch types (and their clones), and there is only so much one can do with differentiating in terms of aesthetics and design without moving into software. This lack of variety, in conjunction with the very high popularity that mechanical keyboards have amongst gamers, has pushed the manufacturers to design and develop new, unique mechanical keyboard switches - often aimed directly towards gamers.
During the past couple of years, we have seen (and tested) several new switch designs that were trying to differentiate from the typical Cherry MX switches and their clones. Manufacturers experimented with the travel and actuation distance of the keys, or the differences were purely cosmetic, such as clear plastic bodies for better LED lighting effects.
In this review we are having a look at the new Tesoro Excalibur SE Spectrum, a keyboard with switches that are more than just a little different. The Excalibur SE Spectrum externally looks like a typical mechanical keyboard but its switches are optical, relying on infrared sensors rather than metallic contacts for signaling.
Packaging and bundle
Tesoro supplies the Excalibur SE Spectrum in a typical cardboard box with minimal, straightforward artwork. The design of the packaging is focused on the promotion of the optical key switches. It is a sturdy packaging that should be offering more than adequate protection to the keyboard during shipping.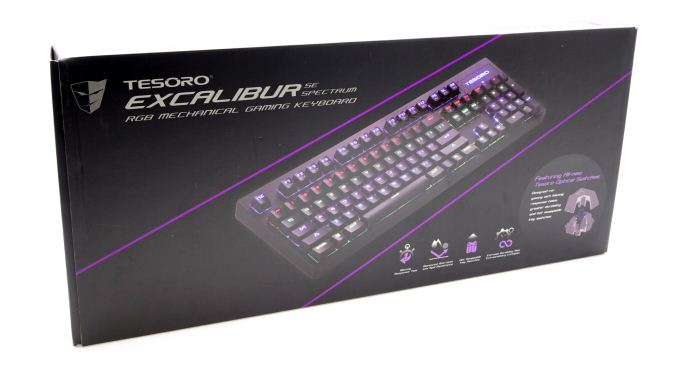 Inside the packaging we only found a very basic manual and a small sticker listing the keyboard's advanced keystroke functions. There is no keycap puller or other accessories supplied alongside with the Excalibur SE Spectrum.