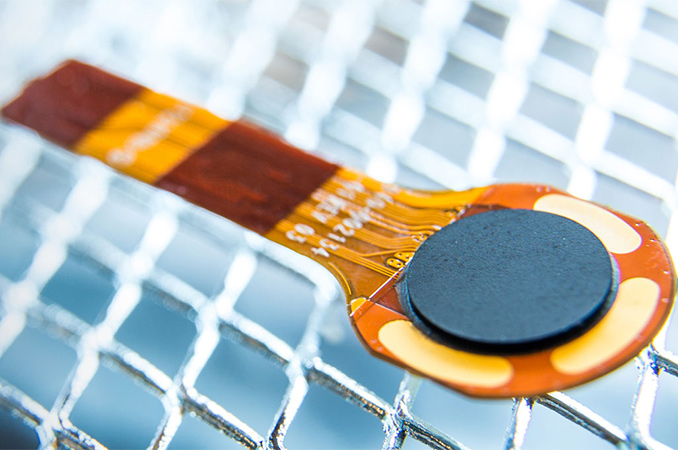 Synaptics is one of the companies that have to do its announcements in two stages: initially, it announces its own product and then it showcases its partners' products that use the announced device. Back in 2016, Synaptics introduced its Natural ID FS4300/FS4500 match-on-host (MOH) fingerprint sensors for PCs featuring encrypted connection and a host of other technologies designed to improve security of fingerprint sensors in general. In addition, the company introduced its FS7500-series match-in-sensor (MIS) — a completely sealed solution for ultimate security. In the late 2017 the company launched its in-display sensors for smartphones. At Computex, Synaptics showcased the actual products that use these devices.
The PCs
First up are the PCs. As discussed last year, MOH fingerprint sensors have to use an encrypted connection to their hosts because PCs are usually left unattended and therefore a special intercepting device may be installed inside them to gain access to fingerprint data. Synaptics' SentryPoint FS4300/FS4500 sensors use the company's SecureLink TLS 1.2/AES256 encrypted connection to the hosts and therefore are more secured than inexpensive MOH solutions originally designed for smartphones. For ultimate security Synaptics still recommends to use match-in-sensor (MIS) fingerprint solutions, but their performance is usually lower when compared to MOH products since the latter use all the power modern CPUs have to process data (Synaptics has a new MIS solution that addresses performance problem, so make sure to come back later this week for more details).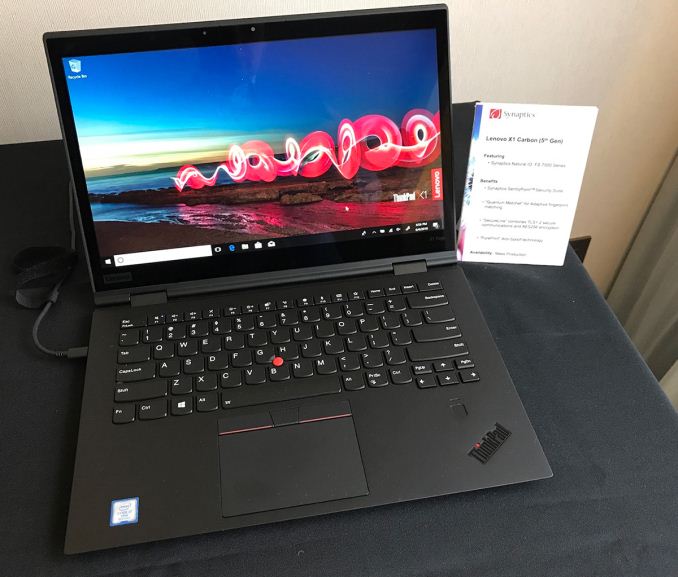 Far not all modern PCs use encrypted MOH and MIS sensors from Synaptics, but the situation is clearly getting better, the company says. In its demo suit at Computex, Synaptics demonstrated PCs from Acer, HP, Dell, and Lenovo that used the company's FS4300/FS4500 MOH and FS7500 MIS fingerprint scanners. In fact, there are dozens more designs that use the said solutions available on the market today.
Perhaps, a little more unexpected thing to see was Dell's mouse with the FS4500 fingerprint reader featuring the PurePrint anti-spoofing and the SecureLink interconnection. The device is obviously aimed at corporate desktops rather than consumers, but its very existence proves how seriously companies like Dell are taking security these days.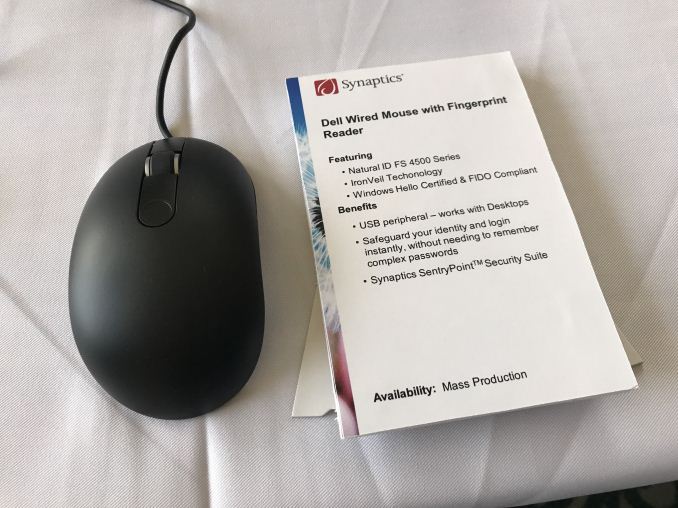 Smartphones with In-Display Sensors
Vivo was the first company to adopt Synaptics' FS9500 optical in-display sensor early this year with its large flagship X21 smartphone. The company is expanding usage of the sensor to more affordable high-performance handsets. The FS9500 in a smaller smartphone performs exactly the same was it does in the X21, which is something expected.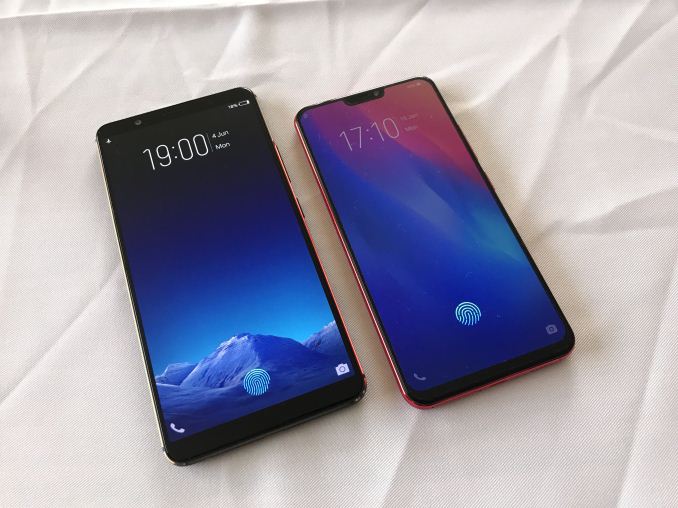 It is logical to expect smartphone makers to expand adoption of the FS9500 series sensor as they release more handsets with 18:9 and 19:9 displays going forward.
Want to keep up to date with all of our Computex 2018 Coverage?

Laptops

Hardware

Chips
Follow AnandTech's breaking news here!