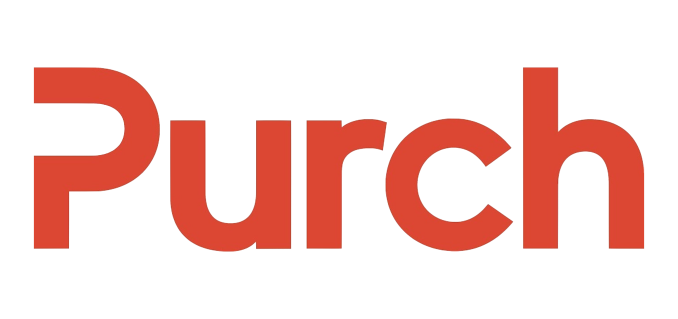 In a change of pace from the usual, we have some news about ourselves this morning.
Future plc, a competing UK publisher, has announced that they will be buying the bulk of Purch, AnandTech's publisher. The deal will see Future acquire Purch's publisher services division (ad sales) along with the Business-to-Consumer (B2C) group. The vast majority of Purch's publications – and essentially anything that you might read – are organized under the B2C banner, including AnandTech, Tom's Hardware, and Space.
The deal is valued at $132.5 million USD, and is expected to close on August 31st. As Purch is a privately held company, the deal has already been approved by Purch. Meanwhile Future will be seeking shareholder approval to issue new shares to pay for the acquisition.
Once it closes, the acquisition will see all of Purch's B2C brands joining Future's existing brands across the globe. In the technology space this includes TechRadar, GamesRadar, and PC Gamer. Ultimately Future is looking to strengthen their own technology publishing services, and this deal is expected to make them the top tech publisher in terms of comScore rankings.
Speaking off the cuff here, at this point I have not been informed of any acquisition-changes planned for AnandTech. We remain a strong site in traffic and the depth of our editorial content, and I do not see that changing. In the meantime as the deal moves towards closing, I'll be sharing any new and relevant details with you, our loyal readers.
---
Purch Announces Sale of Consumer Brand Portfolio and Technology Platform
Business-to-Business Division to Pursue SMB Market Opportunity with Business.com.
NEW YORK, July 18, 2018 — Purch, a digital publisher and marketplace platform, announced today the agreement to sell its U.S.-based Business-to-Consumer (B2C) business unit and all associated brands and services to Future US, Inc., a subsidiary of the publicly traded UK-based media company, Future Publishing Ltd. The sale includes the Purch brand along with the full portfolio of consumer brands, including Tom's Guide, Tom's Hardware, TopTenReviews, ShopSavvy, Live Science, and Space.com. The sale also includes Purch's innovative yield optimization platform, RAMP, and its associated licensing business. The existing Business-to-Business (B2B) unit will move forward as Business.com, renamed after the B2B business' marquee brand.
"As CEO, it's been a thrilling and rewarding experience to help guide the development of Purch as a leading marketplace-centered publisher. Our focus on content and commerce and the development of proprietary monetization technology enabled us to build a diversified and profitable business, while avoiding the challenges of ad-dependent publishing models. We are joining forces with a like-minded publisher with strong complementary assets. Future's acquisition of the B2C business unit is an opportunity to grow Purch more rapidly and to realize its full potential," said Greg Mason, Purch CEO.
"The acquisition of Purch's consumer division, with its leading titles, such as Tom's Hardware, Tom's Guide and Space.com, gives us market-leading authority in the US, helping us deliver on our mission to be a global platform for specialist publishing. I've been impressed by the strength of Purch's technology platforms and the expertise of its people. Together, we will build a combined organization that has scale and growth opportunities ahead. The two businesses share similar cultures – we both share our audiences' passion, we're data-driven, ambitious and both have an innovation-led mindset. I look forward to welcoming our new Purch teams on board at Future," added Future CEO Zillah Byng-Thorne.
The sale is expected to close in August.
The remaining B2B business unit, now named Business.com, will continue to focus on developing its unique marketplace-centered business model serving the small- to medium-business (SMB) community. Already a large and profitable business, Business.com and its portfolio of related brands now have the opportunity to further expand the content and services they offer to small business owners, arguably the largest and most important segment of the U.S. economy.
The B2B business has grown considerably from when Purch acquired BuyerZone in 2014, followed by the Business.com brand in 2016. Its service-oriented digital platform provides SMBs with the advice and tools they need to grow their businesses to the next level, and the company has plans to significantly expand the services it brings to its millions of members.
###
Media Contact:
For more information, please contact Régine Labossière at Goodman Media International, rlabossiere@goodmanmedia.com, 212-576-2700.
About Future:
Future plc is an international media group and leading digital publisher, listed on the London Stock Exchange (symbol: FUTR). The Group operates two separately managed brand-led divisions: Media and Magazine. The Group has a reach of 100m+ globally, including 62m online users and 63m social media reach.
The Magazine division is brand-led. It has over 100 market-leading publications, with 10 key titles.
The Media division focuses on being at the forefront of digital innovation, in particular, the high growth technology and games markets, with three complementary revenue streams: eCommerce, events and digital advertising. It has a number of leading brands including TechRadar, PC Gamer, What Hi-Fi?, Louder, The Photography Show, Generate, The Homebuilding and Renovating Show and the Music Week Awards.
About Purch
Purch is a digital publishing and marketplace platform uniquely positioned at the intersection of content, commerce and customer. By combining in-depth product reviews, comparisons and services with industry-leading publisher technology, Purch creates a seamless connection between intent-based buyers and sellers. The company generates more than $1 billion annually in facilitated commerce through its tech, shopping, lifestyle and SMB brands, including Tom's Guide, Tom's Hardware, Top Ten Reviews, ShopSavvy and Business.com. With more than 1,200 product categories, Purch is the #1 source for buying advice for more than 100 million people each month. To learn more about Purch and its owned-and-operated sites, please visit www.purch.com.
Source: Future plc