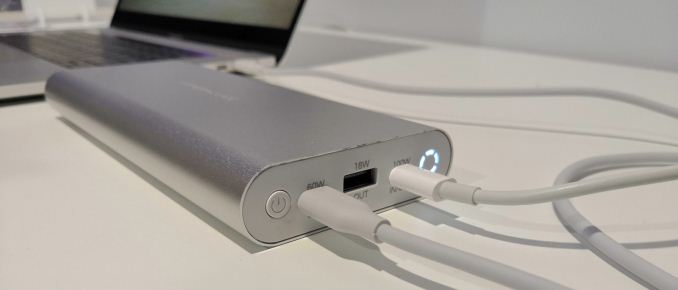 Even though IFA has passed, one interesting element I still want to highlight is this little gadget that caught my eye. A company called Hyper Juice, which specialises in battery packs and other things, was showing off their latest un-named project: a super large but still carry-on-luggage-allowed battery capable of recharging a MacBook twice.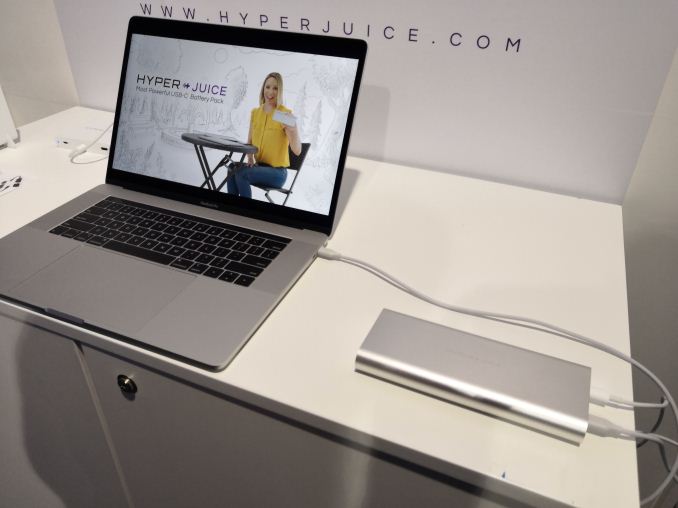 This unit boasts some impressive specifications. To combat the carry-on flight limit of 100 Wh, this unit fits in at 99.16 watt-hours / 27000 mAh of capacity, and can peak at 130 Watts of power delivery between its three connectors. It offers a Type-C port that can do up to 100W, a second Type-C good for 60W, and a Type-A that supports Qualcomm Quick Charge 3.0 at up to 18W. The unit is charged through the 100W Type-C port, and the rep on hand expected a 100W wall charger to be supplied with the unit.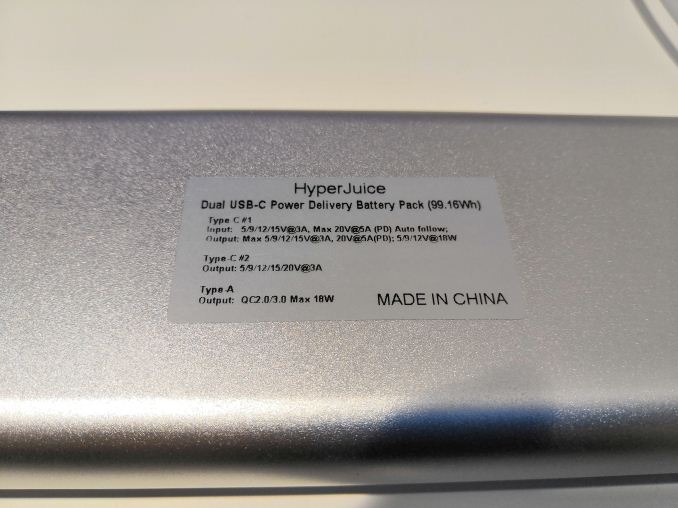 The design is meant to emulate the products from a famous fruit company (no, not Blackberry) and this is exactly what I was told about the market: they are explicitly going after professional MacBook users. Hyper Juice states the unit is good for two full charges for the standard MacBook and just over a full charge on a MacBook Pro 15.6-inch.
The company doesn't have a name for its halo product, partly because it has never named any of its previous products. I suggested something like this needs a good name to go into the market. I was told that it will be sold for around 399 Euro, and be available in November in at least Germany; though it should eventually be available worldwide as well.
Related Reading