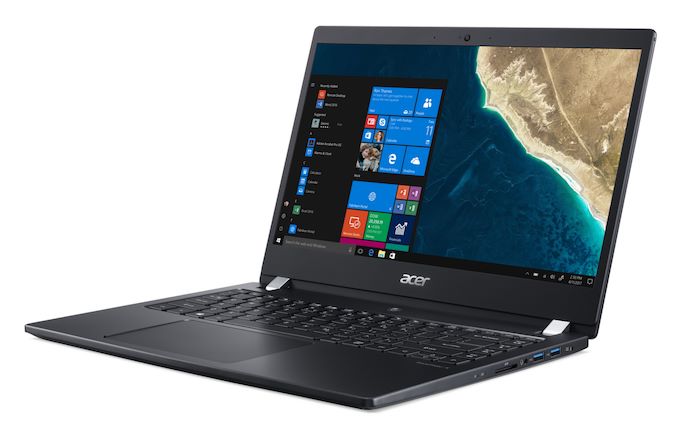 In addition to the consumer focused products announced this week at CES, Acer has also announced a new business notebook this week. The TravelMate X3410 is a 14-inch notebook aimed at professionals, with several options depending on the budget and performance requirements.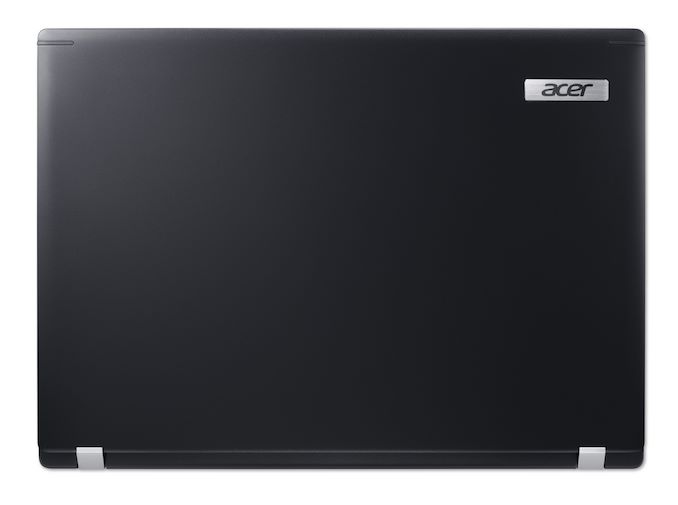 Unlike the Acer Swift 7 just announced, the TravelMate X3410 is more function over form. The 14-inch laptop offers a 1920x1080 IPS display with Acer's ComfyView matte coating. Without the thin bezels of the higher-end models, the TravelMate X3410 is quite a bit bigger, with dimensions of 328 x 239 x 20 mm (12.9 x 9.4 x 0.8 inches) and a rather hefty weight of 1.6 Kg (3.53 lbs).

Acer offers a range of processor options, from the base model Intel Core i3-8130U, which is a dual-core part with a frequency of 2.2 GHz, to the Core i5-8250U quad-core, up to the Core i7-8550U quad-core. Interestingly, Acer has chosen to outfit the laptop with DDR4 SODIMMS rather than the more typical LPDDR3 we'd see in Ultrabooks, and Acer offers 8 to 16 GB of DDR4, but with SODIMMS that can be upgraded later as well. SSDs are all SATA based, from 128 GB at the low end to 512 GB at the high end.
Acer TravelMate X3410
Component
TMX3410-M-866T
TMX2410-M-5608
TMX3410-M-30Q6
CPU
Intel Core i7-8550U
4C/8T 1.8-4.0 GHz
15W TDP 8MB Cache
Intel Core i5-8250U
4C/8T 1.6-3.4 GHz
15W TDP 6MB Cache
Intel UHD 620
Intel Core i3-8130U
2C/4T 2.2-3.4 GHz
15W TDP 4MB Cache
Intel UHD 620
RAM
16GB DDR4
8GB DDR4
8GB DDR4
Storage
512 GB SATA SSD
256 GB SATA SSD
128 GB SATA SSD
Display
14-inch 1920x1080 ComfyView IPS
Dimensions
328 x 239 x 20 mm
12.9 x 9.4 x 0.8 inches
Weight
1.6 Kg / 3.53 lbs
Connectivity
802.11ac
Gigabit Ethernet
Battery
60 Wh Li-Ion, up to 15 hours
65 W Charger
Ports
1 x USB-C Gen 1
3 x USB-A 3.0
Headset jack
HDMI
VGA
Starting Price
$899.99 USD
As a slightly thicker device, Acer has found room for a Gigabit Ethernet port, to complement the 802.11ac wireless, and there is quite a wide range of ports as well, including three USB 3.0 ports, one USB 3.1 Type-C port, HDMI, and even VGA. For those that appreciate it, there's also a SD card reader.
Acer rates battery life at up to 15 hours with the 5170 mAh battery, which should be right around 60 Wh total capacity. Acer ships a 65 W charger which should allow for a fast refill as well.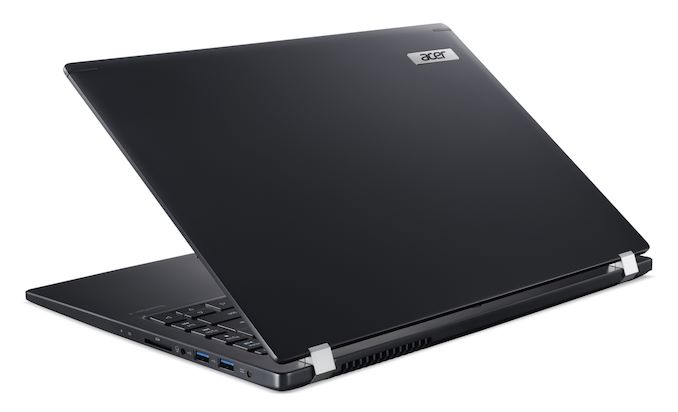 Although not as jaw-dropping as the Acer Swift 7, the TravelMate X3410 comes in with a much lower price, starting at $899.99 USD.
Source: Acer