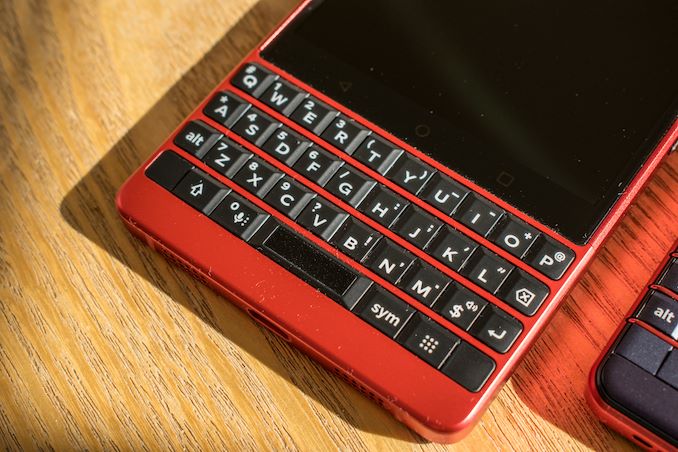 Following the successful launch of the Cosmic Red edition of the BlackBerry Key2 LE last year, and the many column inches by technology journalists praising the color combination as striking, bold, and fitting well together, the company is applying the same design principles and releasing a new updated version of its Key2 smartphone.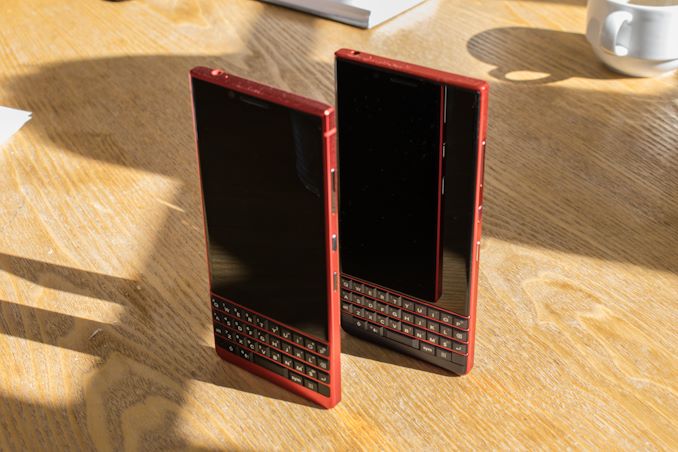 The new BlackBerry Key2 in Red, manufactured by TCL, will line up specification wise with the largest edition of the slate colored Key2 currently in the market: a Snapdragon 660 SoC paired with a 4.5-inch 1080x1620 screen and a full physical keyboard. Having the smaller display helps with battery life, with the battery size being consummate with modern flagships at 3500 mAh. Memory and storage come in at 6GB + 256GB, and running Android 8.1.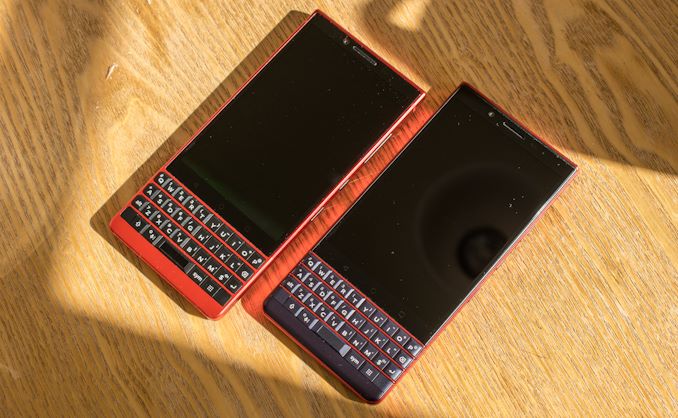 Personally, the red look is very striking and clearly binds several positive visual elements from the device together into something that looks amazing. Following the feedback of the red version of the Key2 LE, this was clearly something that had to be done for Blackberry's more premium customer base. The red is ever so slightly different for the Key2, more akin to a Ferrari red. I'd hazard a guess that this model might sell well in Italy, or Liverpool. All that being said, the slate color is still the preferred color for business deployments, which is a sizeable part of the Blackberry business.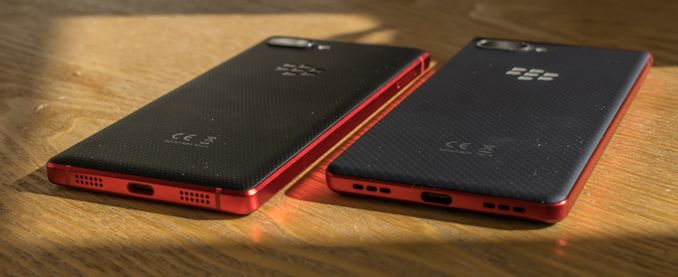 The device will be available for pre-order from today for carriers looking to sell this model – the distribution model for this device, as with many other mid-range devices, is very region focused, but TCL expects the unit to sell in at least its key markets. For example, we were told that the Key1 was initially slated for 15 markets, but expanded to 50, and the Key2 carries on that trend. The current largest Key2, in the slate color, has a retail price of $699, and this new model in red will carry a premium to $749. The smartphone will also include a set of special edition BlackBerry branded red ear buds.
Related Reading