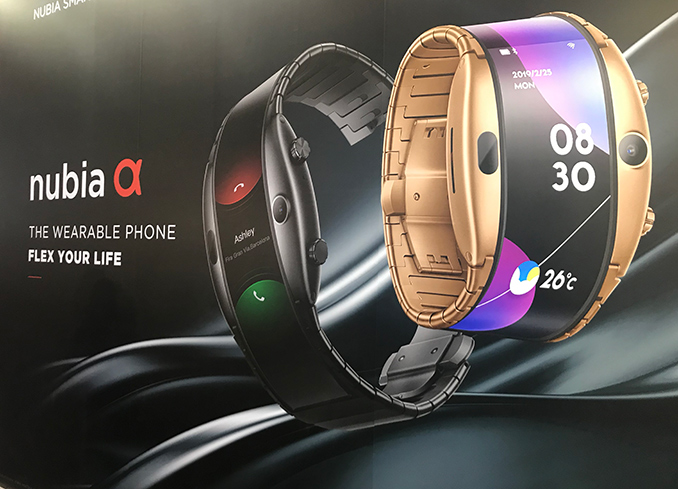 Nubia, a division of ZTE, is prepping to release its first wearable watch-like smartphone. The device is currently being showcased at MWC in Barcelona, Spain, but the company is keeping the details about it under wraps until its official introduction later tonight (European time).
The Nubia α (alpha) is a wearable smartphone with an OLED-type display, which straps around your wrist and can then be controlled almost like a typical Google Android-based device. The watch-like smartphone has a camera and what looks like a fingerprint reader (probably coupled with a functional button) on the front. Meanwhile, there are two knobs on the right, which probably support some other functionality (Back, Home?).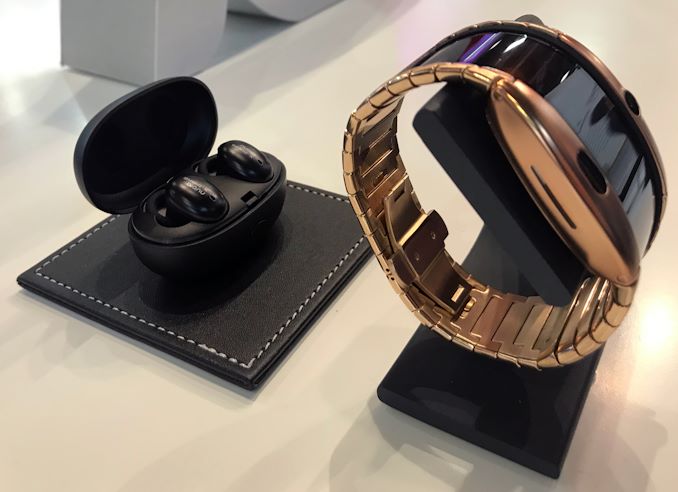 The Nubia Alpha wearable smartphone will come in black and golden finishes. Both look very solid, but some may find them too bulky, even when compared to Apple's Watch 42mm. Meanwhile, the smartphone will be shipped with wireless earbuds.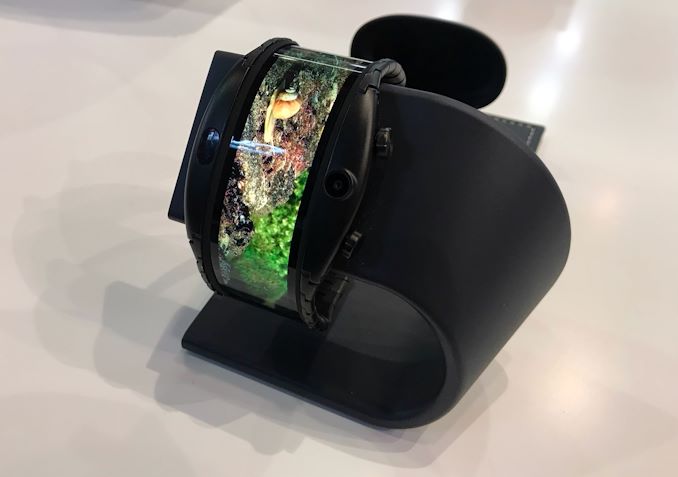 At present we have no idea what SoC the manufacturer is using for the smartphone, but we aren't expecting anything high performance due to space constraints for components and battery. Obviously, in a bid to provide a long-enough battery life, Nubia had to pick up a very energy-efficient application processor.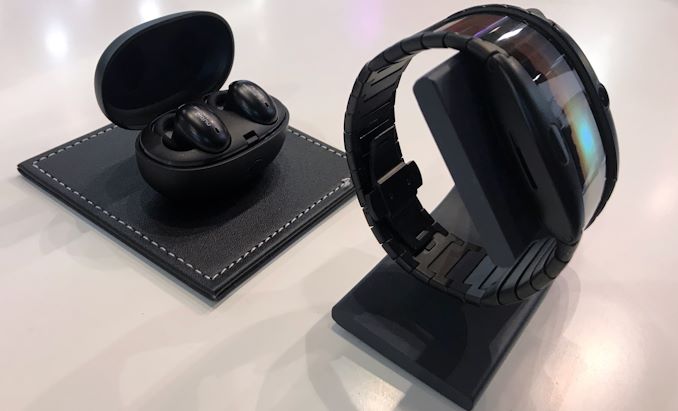 Stay tuned for our MWC coverage to learn more about the Nubia α and other upcoming devices that will be showcased during the trade show.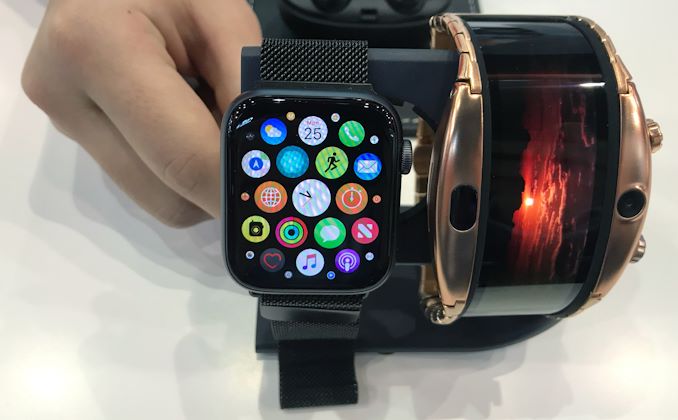 Related Reading: