Cold Test Results (~22°C Ambient)
For the testing of PSUs, we are using high precision electronic loads with a maximum power draw of 2700 Watts, a Rigol DS5042M 40 MHz oscilloscope, an Extech 380803 power analyzer, two high precision UNI-T UT-325 digital thermometers, an Extech HD600 SPL meter, a self-designed hotbox and various other bits and parts. For a thorough explanation of our testing methodology and more details on our equipment, please refer to our How We Test PSUs - 2014 Pipeline post.
The "Overclocking mode" of the PSU that combines all virtual 12 V rails into a single 12 V rail was active throughout our testing, with the exception of the preliminary OCP tests that we perform routinely, which the Dark Power Pro 12 passed without issues.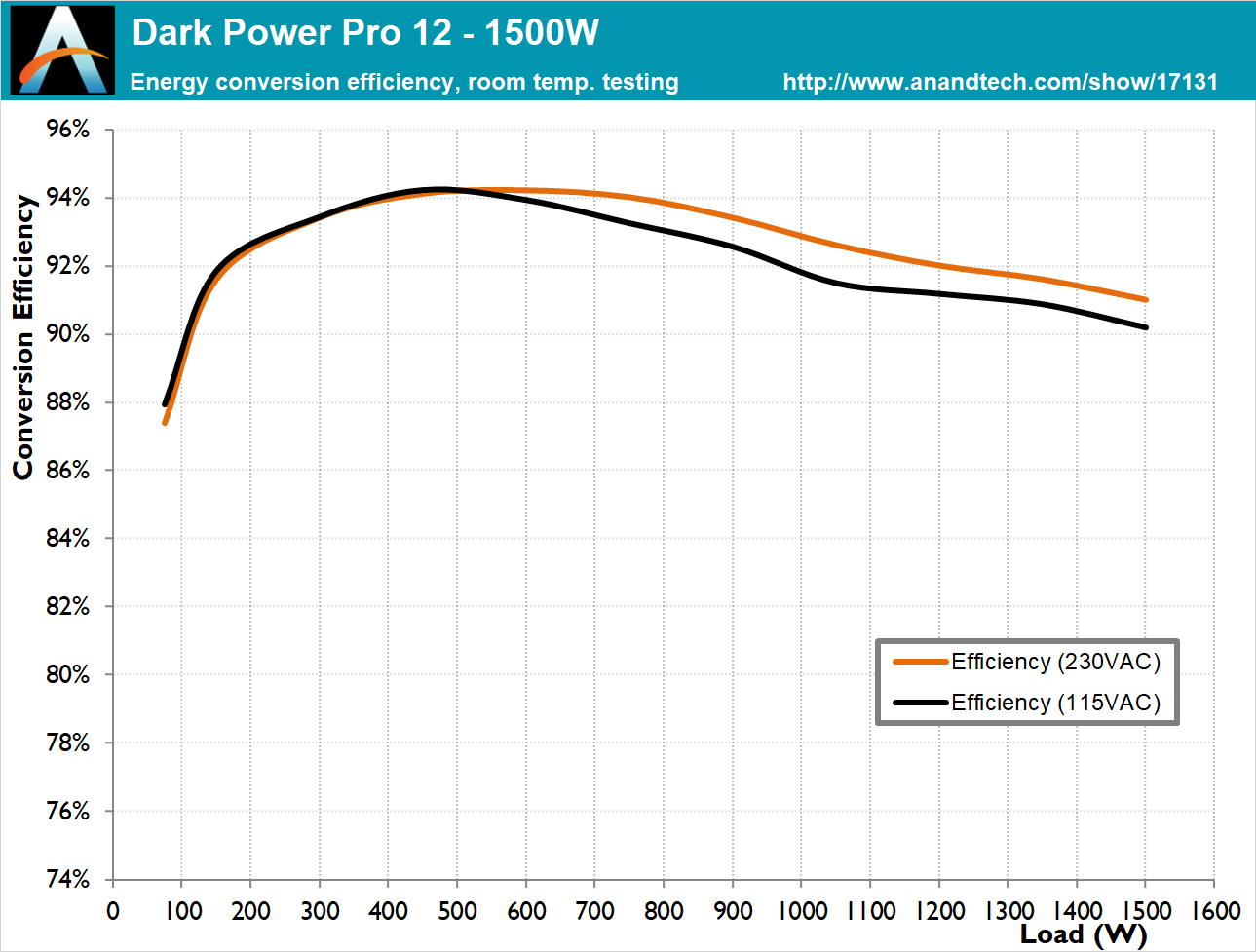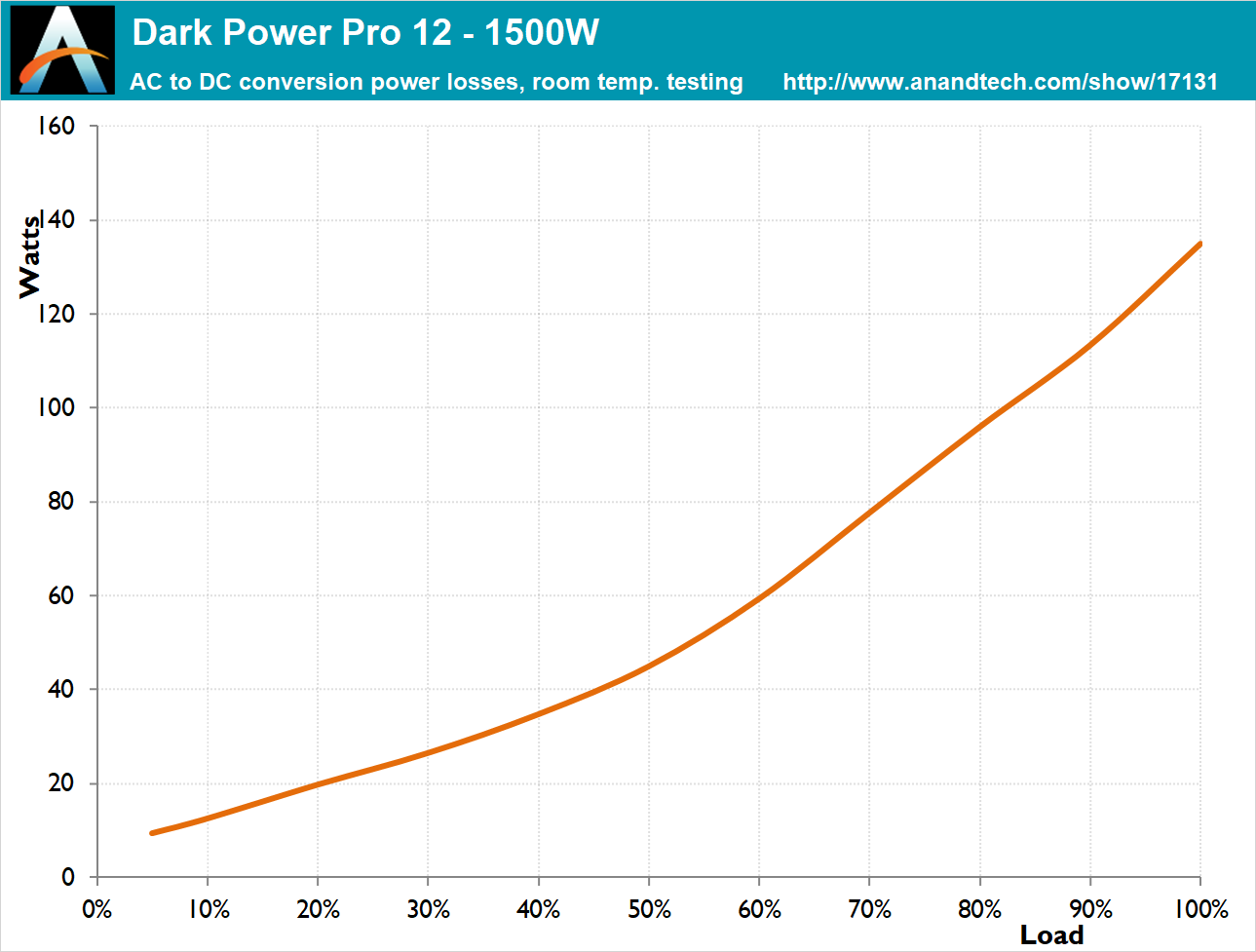 The efficiency of the Be Quiet! Dark Power Pro 12 1500W PSU is very high but not as high as we would have liked it to be. Although it meets the 80Plus Titanium certification requirements while the unit is powered from a 115 VAC source, it does so only only barely, with an average nominal load range (20% to 100% of the unit's capacity) efficiency of just 92.3%. When powered from a 230 VAC source, in our testing the Dark Power Pro 12 1500W PSU does not even get near the 80Plus Titanium certification requirements.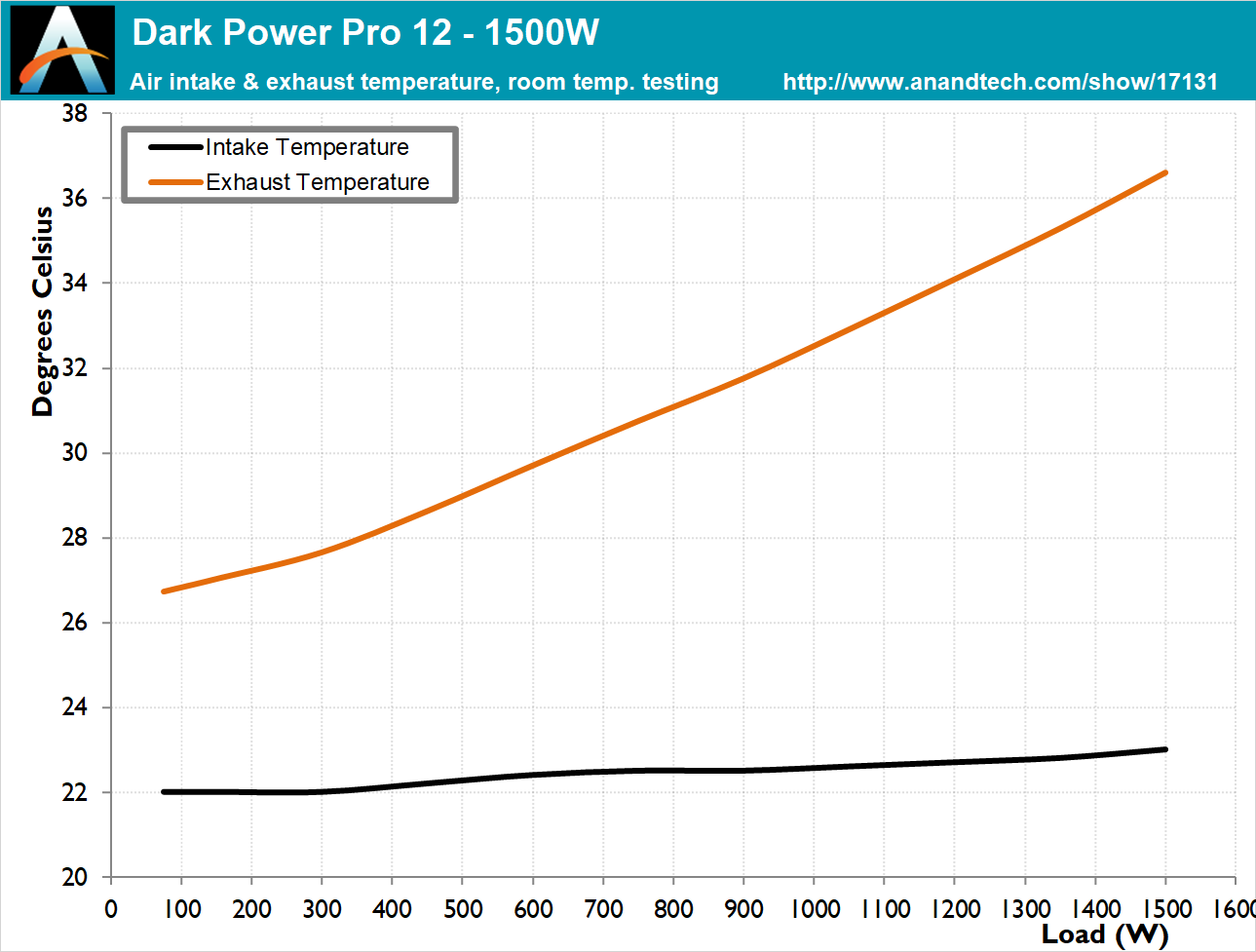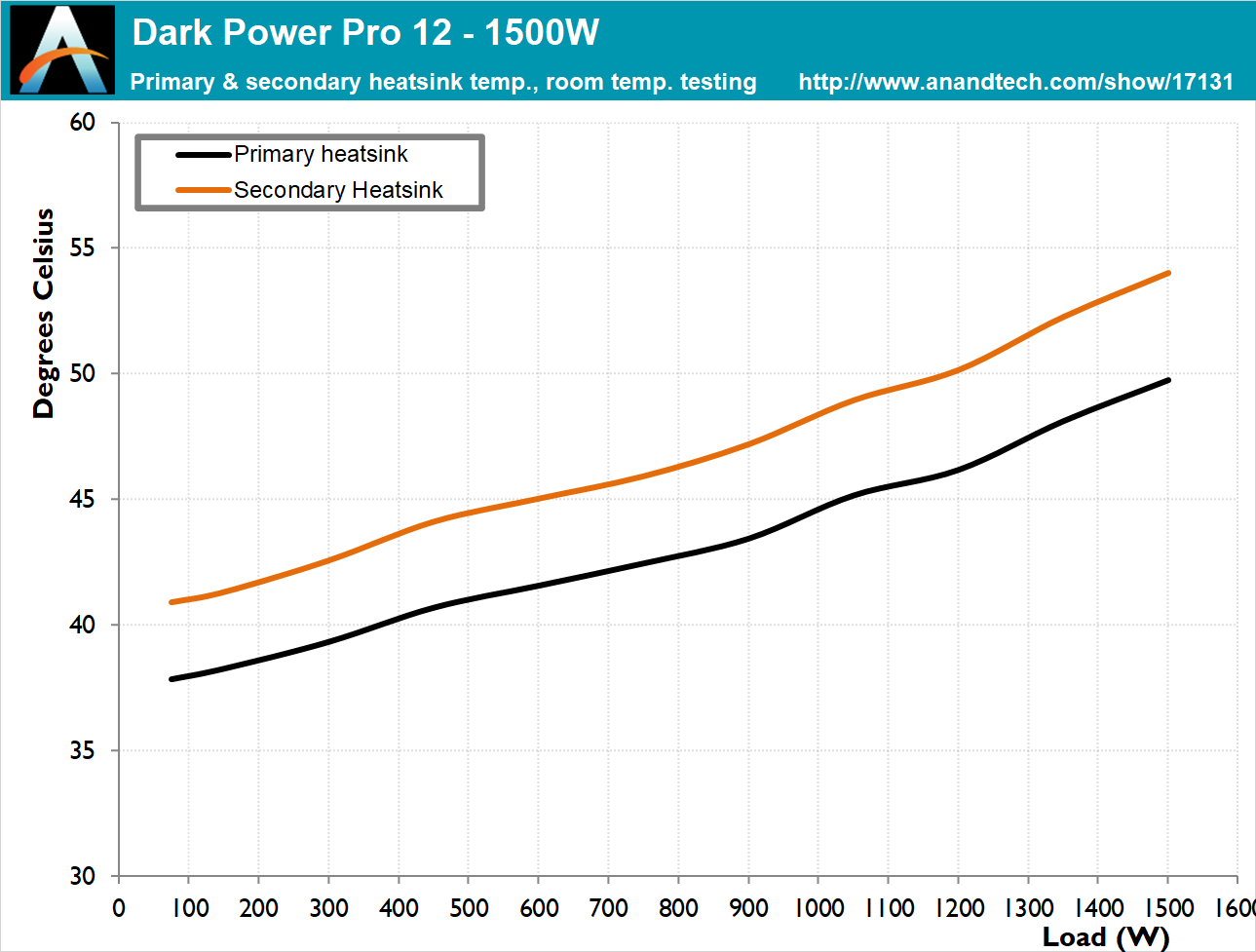 As the load increases beyond 1000 Watts, the thermal control circuitry will start increasing the speed of the fan at an exponential rate. That is a very reasonable design approach, as a gaming PC drawing more than 1000 Watts isn't going to be able to remain quiet anyhow. Especially as the noise from the fans of power-hungry components will most definitely overshadow the single 135 mm fan of the PSU.