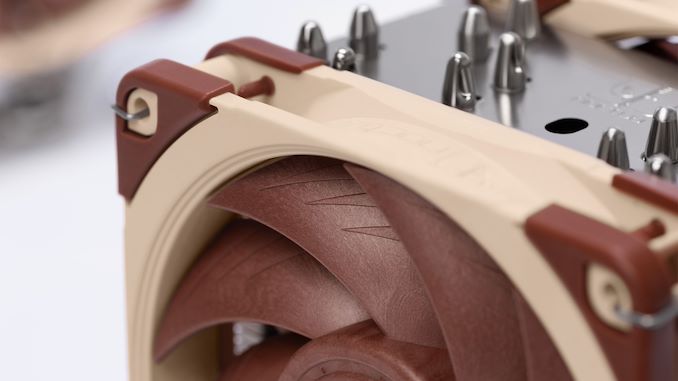 Unlike other makers of cooling systems, Noctua has its roadmap advertised on its websites and always updates it to reflect changes in its product development plans. The company's May 2023 roadmap brings several surprises as it adds 'Next-gen AMD Threadripper coolers' and removes white fans from its plans.
The main thing that strikes the eye in Noctua's roadmap is the mention of 'next-gen AMD Threadripper coolers' coming in the third quarter. These products were not on the roadmap in January, per a slide published by Tom's Hardware. AMD has been rumored to introduce its next-generation Ryzen Threadripper processors for workstations for a while, but this is almost the first time when we have seen a more or less official confirmation about the existence of such plans, albeit not from AMD, but one of its partners.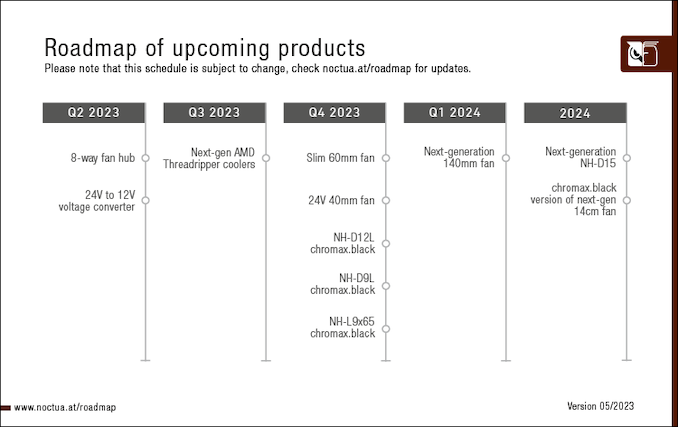 Since the confirmation does not come from the CPU developer, we would not put our money into launching the next-generation Ryzen Threadripper based on the Zen 4 microarchitecture in Q3. Meanwhile, it is reasonable to expect AMD's codenamed Storm Peak processor to arrive sooner than later since the company has not updated this lineup in a while.
Other notable things in Noctua's roadmap are a bunch of Chromax black products due in Q4, a 24V to 12V voltage converted set to arrive in Q2, and a 24V 40-mm fan, which emphasizes that the company considers the ATX12VO ecosystem essential to address. In addition, the firm is prepping its next-generation 140-mm fans, which will arrive in Q1 2024 in regular colors and then later in the year in Chromax—black version.
Unfortunately, Noctua's next-generation NH-D15 cooler, which once was promised to arrive in Q1 2023, is not slated for sometime in 2024. Meanwhile, the company's roadmap no longer includes white fans for a reason we cannot explain. Perhaps, the company decided to devote its resources elsewhere, or maybe white plastic that the company considered for white fans did not meet its expectations.
Source: Noctua