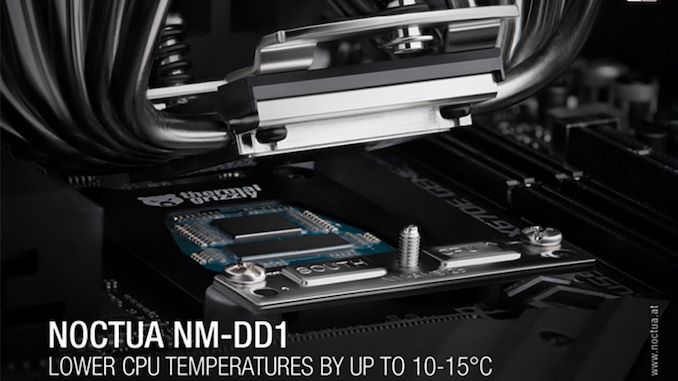 Noctua has announced a unique kit designed to enable the company's coolers to be installed on delidded AMD Ryzen 7000-series processors. The NM-DD1 kit, which can be either ordered from the company or 3D printed at home, was designed in collaboration with Roman 'der8auer' Hartung, a prominent overclocker and cooling specialist.
An effective method to enhance cooling of overclocked AMD's Ryzen 7000-series processors involves removing their built-in heat spreaders (a process known as delidding) and attaching cooling systems directly to their CCD dies. This typically reduces CPU temperatures by 10°C – 15°C, but in some cases it can get 20°C lower, according to Noctua. Lowering CPU temperatures by such a large margin can help owners tap into greater overclocking potential and higher boost clocks, or just cut down on the total amount of active cooling needed.
The problem is that that standard coolers are not built for use with delidded CPUs, and this is why Noctua is releasing its kit. The NM-DD1 kit includes spacers placed under the heatsink's securing brackets to compensate for the height of the removed IHS, and extended custom screws for reattaching the brackets with the spacers in place.
While the kit greatly simplifies cooling down of a delidded AM5 CPU, there are still concerns about the process as delidding is a risky process and it voids warranty. Furthermore, all the additional hardware needed for the delidding process must be acquired separately.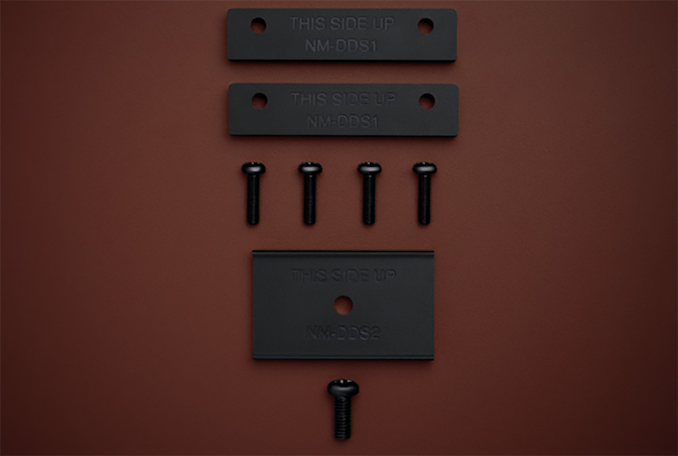 To further improve cooling of AMD's AM5 processors, Noctua says that its NM-DD1 can be paired with Noctua's recently introduced offset AM5 mounting bars, potentially leading to a further 2°C temperature reduction.
The NM-DD1 kit can be purchased from Noctua's website for a price of €4.90. Alternatively, customers can create the kit's spacers at home using 3D printing, with STL files available from Printables.com. The assembly process will require either four M3x12 screws (for NM-DDS1) or a single M4x10 screw (for NM-DDS2).
"Delidding and direct die cooling will void your CPU's warranty and bear a certain risk of damaging it, so this certainly isn't for everyone," said Roland Mossig (Noctua CEO). "However, the performance gains to be had are simply spectacular, typically ranging from 10 to 15°C but in some cases, we have even seen improvements of almost 20°C in combination with our offset mounting bars, so we are confident that this is an attractive option for enthusiast users. Thanks to Roman for teaming up with us in order to enable customers to implement this exciting tuning measure with our CPU coolers!"
Source: Noctua