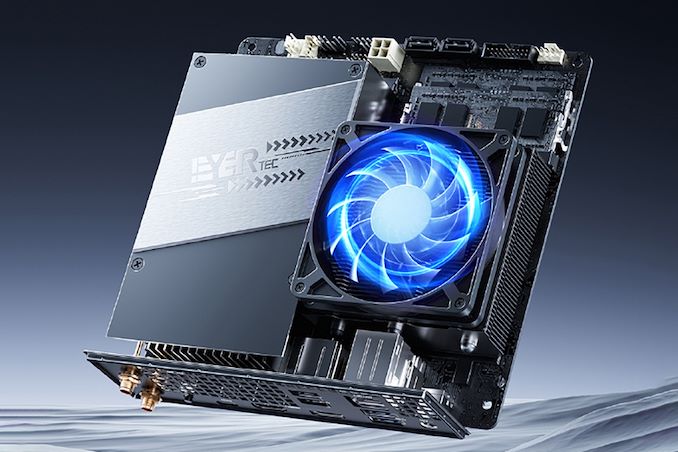 Minisforum continues to diversify its business beyond compact PCs and this week it introduced a rather unusual Mini-ITX motherboard with an MXM slot. Typically used for graphics cards, Minisforum's Eyertec AD650i motherboard instead comes with an MXM adapter to house up to three M.2 SSDs. All together, the Mini-ITX board is able to drive 4 M.2 SSDs, as well as a couple of SATA SSDs for good measure.
[making the platform suitable for an HTPC, NAS, or a small desktop that needs three M.2 drives.]
The Minisforum AD650i Mini-ITX motherboard itself is based on Intel's laptop-grade Core i7-12650H processor (6P + 4E CPU cores, up to 4.70 GHz, 24 MB cache, UHD Graphics with 64 EUs, 45W PBP) that can be paired with up to 64 GB of DDR4 memory using two SO-DIMMs, an M.2 NVMe/PCIe SSD, and two SATA 3.0 drives. Meanwhile, the MXM carrier board can add three more M.2 SSDs (albeit with a PCIe interface) that can be set to work in RAID0, RAID1 and RAID5 modes.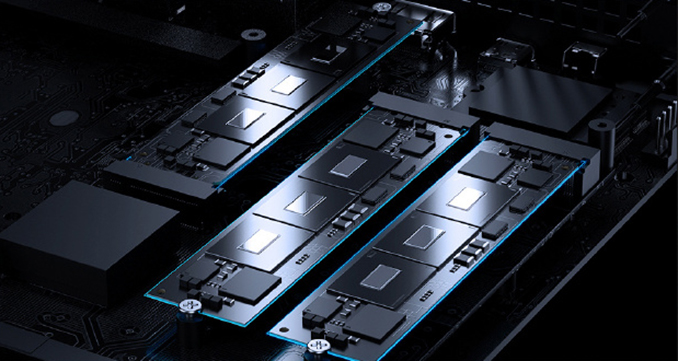 Since Minisforum supplies the MXM adapter for three M.2 drives with the Eyertec AD650i motherboard, it clearly positions the unit for NAS and similar devices that need to feature a lot of storage devices. Though as there are not a lot of high-capacity M.2-2280 SSDs around that can rival hard drives in terms of per-TB cost, the platform will likely land in something of a niche portion of the NAS segment.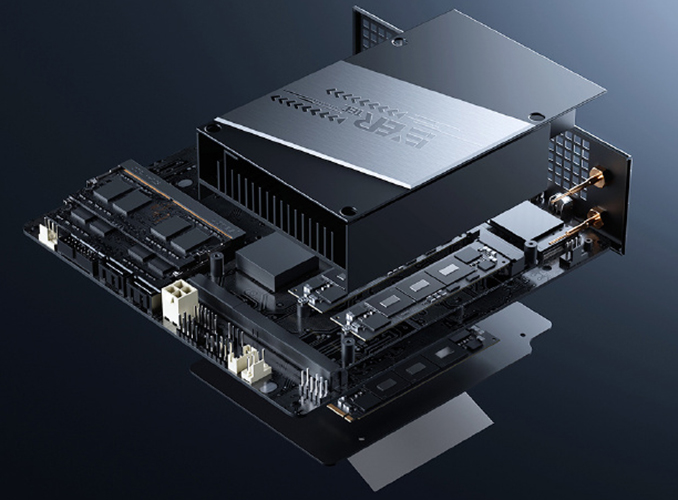 Those who would like to use the Eyertec AD650i for a PC, the MXM slot is not limited to SSDs and can technically be used to install a graphics card. But as MXM graphics cards have fallen out of favor (in place of soldered-down solutions), finding one worth installing is a whole other matter.
Rounding out the rest of the I/O options for the AD650i, the board comes with a USB4-capable USB-C port, four USB 3.0 Type-A ports, a Wi-Fi 6E + Bluetooth adapter, a 2.5 GbE port, and two HDMI display outputs.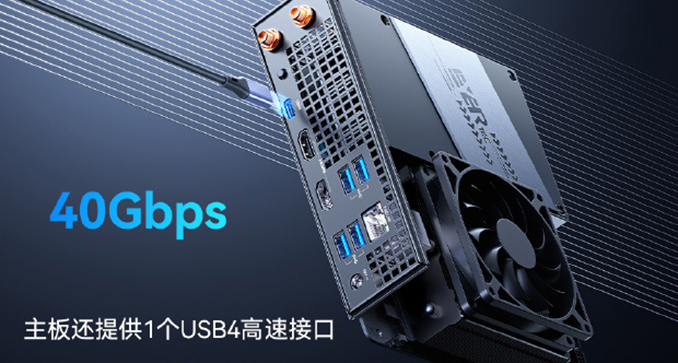 Minisforum's Eyertec AD650i is now available from the company for ¥2,599 ($313 without VAT), which is not a particularly low price. Though, given the fact that we are dealing with a unique product, this is not something unexpected, but a price that high underscores the fact that this is likely to be a niche product.
Source: Minisforum's Weibo