When 3DMark11 launched earlier this year, it seemed like the time was right for an update to PCMark Vantage as well. While we don't have an exact release date or pricing, Futuremark has now confirmed their intention to update the product, but instead of PCMark11 we're getting PCMark 7. The release does say "coming soon", which usually means Futuremark is less than a month or two away from the official launch (but don't hold us to that).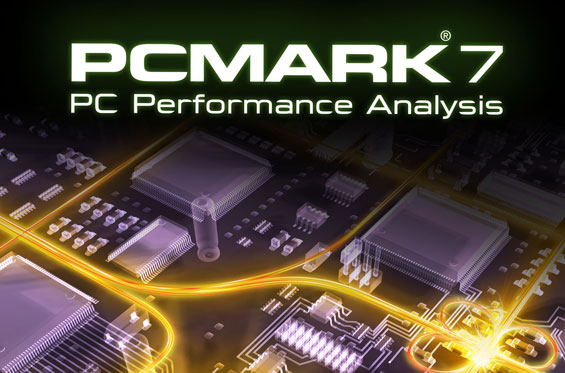 Over the years, we've complained more than a few times about Futuremark's 3DMark scores; It's a long story, but I've posted a comment below for the interested. PCMark on the other hand has been more useful at giving us an easy to run application suite. (If you haven't tried it, SYSmark requires some serious voodoo to get it to run on most modern systems—many of the patches for Vista will break the benchmark, and let's not even get into Windows 7.) The new version looks to provide an updated performance analysis for modern Windows 7 PCs, which may mean Vista is no longer supported. [Update: It should run on Windows Vista, but "missing API support" means the full suite won't run properly, so the final score will be affected.]
We've been a bit critical of PCMark Vantage with regards to inflated SSD results, so it will be interesting to see if PCMark 7 provides a more realistic picture of what an SSD can do for the overall system performance. Yes, we know they're faster, but the problem with Vantage is that even relatively mediocre SSDs did an excellent job at inflating benchmark scores. The PCMark 7 press release states, "Hardware innovations like solid state drives (SSDs), and new form factors such as netbooks and tablets are greatly increasing the range of PC performance available to businesses and home users," so we should see some new metrics addressing such changes at the very least.
System requirements list a DX9 video card as the minimum, but DX10 and DX11 are necessary for some additional tests (i.e. tests that aren't part of the main PCMark score). There are seven test suites with 20 different workloads designed to give various views of system performance. The seven test suites are PCMark, Lightweight, Entertainment, Creativity, Productivity, Computation, and Storage. The Lightweight suite is the one truly new entrant, and Computation could be interesting if there's any support for GPGPU type workloads; the other suites tend to correlate with one or more of the suites in Vantage (Memories, TV and Movies, Music, Communications, Productivity, and HDD—thankfully, the Gaming Suite that tended to be more of a storage benchmark is now MIA).
The full (and somewhat short) press release is below.
---
New Benchmark Includes 7 Suites for Complete PC Performance Analysis
HELSINKI, FINLAND – MARCH 21, 2011 – Futuremark®, the developer of the world's most popular benchmarking software, announced PCMark® 7 today, a new benchmark offering complete PC performance analysis for Windows 7. PCMark 7 includes 7 separate test suites combining more than 20 individual workloads covering storage, computation, image and video manipulation, web browsing and gaming. A release date has not been announced though the official website states that PCMark 7 is coming soon.
"Hardware innovations like solid state drives (SSDs), and new form factors such as netbooks and tablets are greatly increasing the range of PC performance available to businesses and home users," said Jani Joki, Director of PC Products and Services at Futuremark. "With so much choice available, PCMark 7 is an essential and easy to use tool to test and compare PC performance accurately and reliably across a wide range of usage scenarios."
PCMark 7 provides a set of 7 suites for measuring different aspects of PC performance with a high degree of accuracy. Overall system performance is measured by the PCMark Suite. The Lightweight Suite measures the capabilities of entry level systems and mobility platforms unable to run the full PCMark suite. Common use performance is measured by the Entertainment, Creativity and Productivity scenario suites. Component performance is measured by the Computation and Storage hardware suites. The Storage suite is ideal for testing SSDs and external hard drives in addition to the system drive.
For more information please visit http://www.pcmark.com/ or follow Futuremark on Facebook.