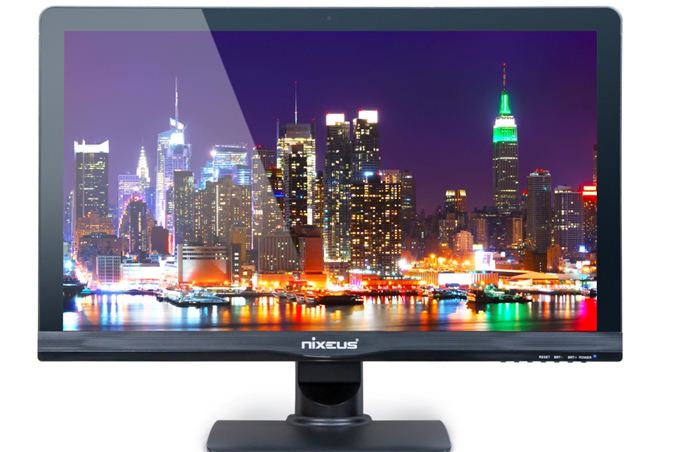 In August 2012, Nixeus launched the VUE27, a 27" WQHD (2560x1440) S-IPS LED monitor with a $430 price tag. However, the high demand led to a backlog and the monitor currently retails close to $500. The follow-up was a 30" WQXGA version priced at $700, the Nixeus VUE 30. As expected, the price has now increased to $890. By providing US-based service / warranty, they managed to win over quite a big segment of the market which was being served by eBay sellers based in Korea. However, with Monoprice getting into the game, the competition in this market has become hot. In order to counter the pricing pressure, Nixeus is introducing a new model, the NX-VUE27D. While the earlier models had a wide variety of input ports, Nixeus is making this one DisplayPort only. Fortunately, for the $450 pricing, a Mini-DisplayPort to DisplayPort cable as well as a DisplayPort cable are bundled.

The claimed features specifications of the NX-VUE27D are as below:
27" IPS LED Backlight Display Monitor
2560 x 1440 WQHD
Compatible with Thunderbolt and DisplayPort output devices
16.7 million True Colors
100% sRGB Color Gamut
VESA Mounts 3.937" x 3.937" (100mm x 100mm)
Height Adjustable Base Stand with Tilt, Swivel and 90° Pivot
Edge to Edge Plasma Infused Glass to reduce reflection
Thin Bezel Design
2 Year Limited Warranty
Brightness: 380cd/m2
Native Contrast Ratio: 1000:1
Viewing Angles:178° horizontal/178° vertical
Refresh Rate: 60Hz
Response Time: 6ms (Gray to Gray)
Pixel Pitch:0.233mm
Input Port: DisplayPort
Power Consumption:72 watts
Accessories included: Mini-DisplayPort to DisplayPort cable (for compatibility with Mac, Macbooks, and Thunderbolt devices), DisplayPort cable, Quick Set-up guide and external power supply (North America)
The Nixeus NX-VUE27D is slated to ship on October 22, 2013, with pre-orders currently on at Amazon and Comp-U-Plus.