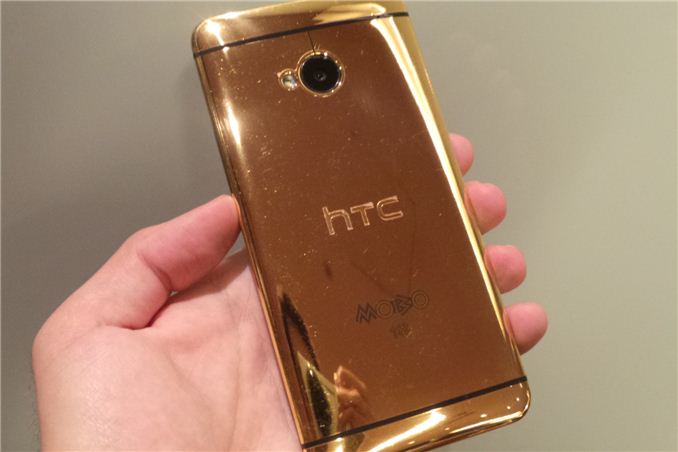 Gold seems to be on every device maker's mind right now. Recently we saw Apple introduce the Gold iPhone 5S, and then Samsung countered with a gold Galaxy S4, today we got a chance to hold and look at a special edition Gold HTC One. I stuck my gold iPhone 5S alongside the gold HTC One to compare the two gold phones.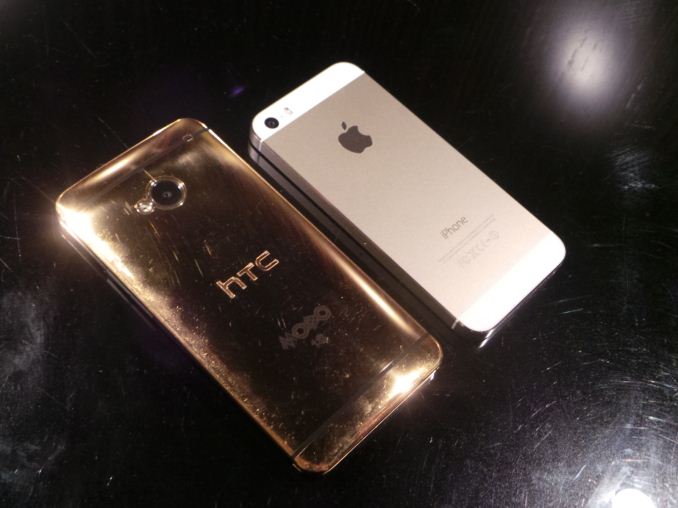 The special edition HTC One is electroplated with 18 carat gold by Goldgenie for the 18th anniversary of the MOBO Awards. One of the devices will be given away to the winner of the best newcomer category at the MOBO Awards.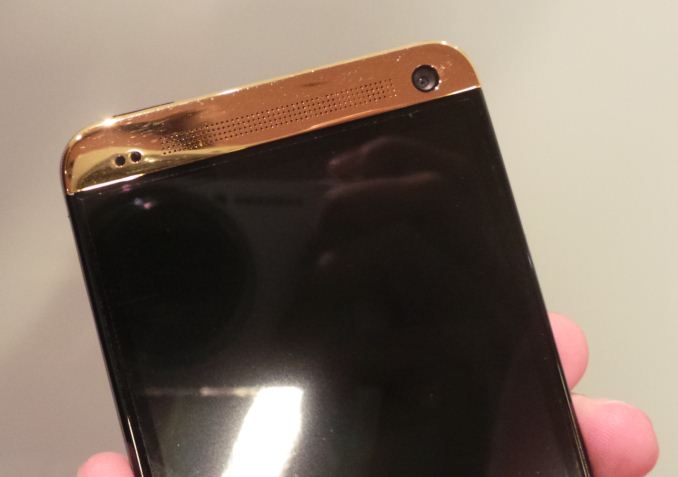 HTC is only making 5 gold HTC Ones, and the device we got hands on with is a test designed for getting the plating right and doing testing, so it isn't quite as flawless as the end devices will be. There's a clear coating on top of the gold to prevent scratching or flaking, of course gold itself has native properties that resist the formation of an oxide. Oddly enough the clear coating seemed to be the cause of most of the visual scratches which are suspended above the mirror finish gold plating. The front metal inserts of the HTC One are also gold plated. This gold version weighs 4 grams more than a normal HTC One as well, and HTC says its valued at 2,750 GBP, or roughly 4,400 USD.
Whereas the gold iPhone 5S is more of a champagne color, the gold HTC One is a much more vibrant color owing to the native color of the gold plating. The plastic regions are black on this gold edition as well, as an aside I wish Apple had a black and gold combination rather than the white and gold available now, as gold and black is visually much more striking.
HTC says the special edition gold HTC One has passed all the necessary RF testing, in spite of being plated. Antenna attenuation is of course still a concern even if the gold edition of the HTC One is ornamental.