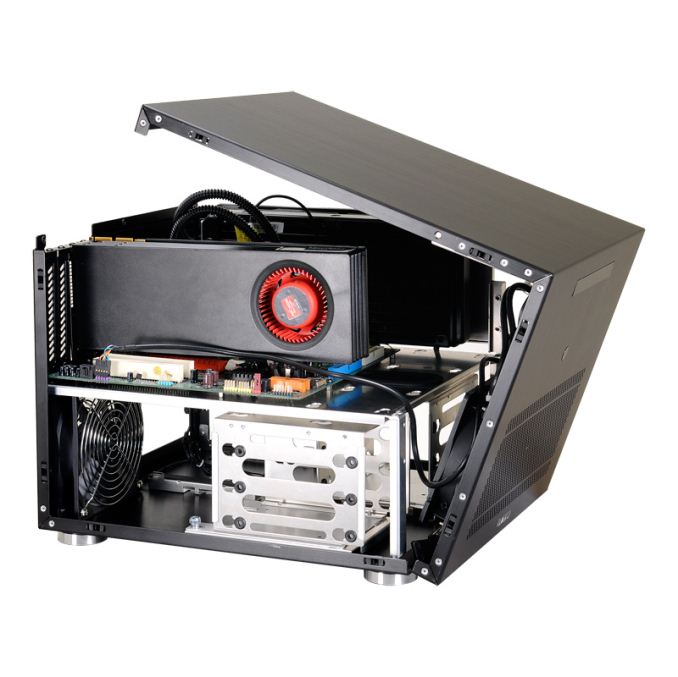 A lot of shiny cases come out of Lian Li, best known for their use of aluminum with an element of style. Chassis like the mini-ITX based TU-200 with a carry handle, the PC-90 and the curved PC-Q30 have come through AnandTech. Today Lian Li is releasing their next micro-ATX chassis, the PC-V358.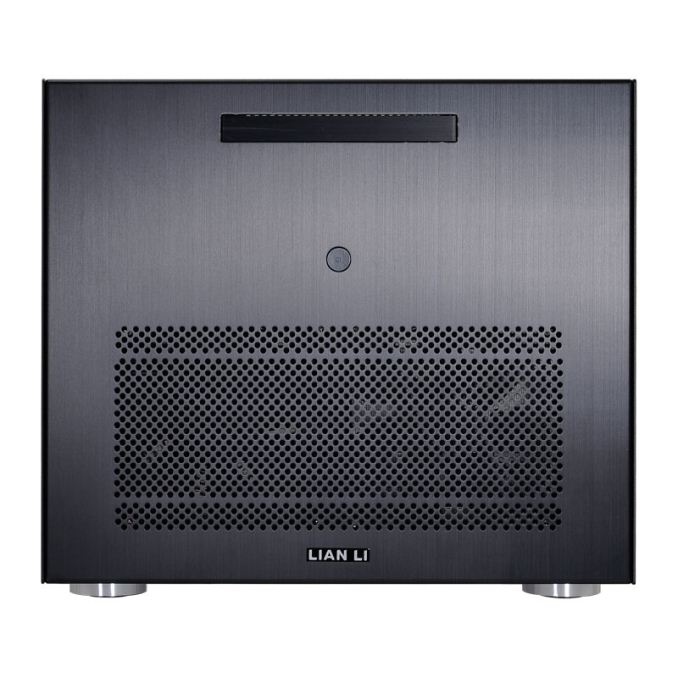 If I remember correctly, this was one of the chassis that Lian Li had on display at Computex, but where still in the planning stages of design. The PC-V358, available in black and silver, is designed around easy access, such that the case lid can rotate away from the components, the CPU cooler fans can be rotated away to work on the motherboard and so on.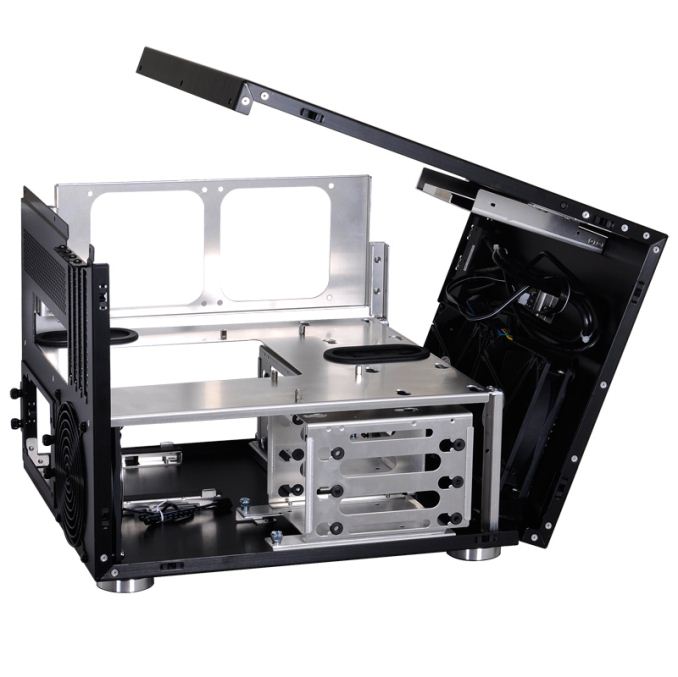 The case/cube (324 mm x 286 mm x 390 mm) will support power supplies up to 200mm, CPU coolers up to 130mm in height and PCIe devices such as GPUs up to 330mm in length. Due to the hinge mechanisms, Lian Li is aiming the case at users who want to use integrated liquid cooling, as shown by the press release images.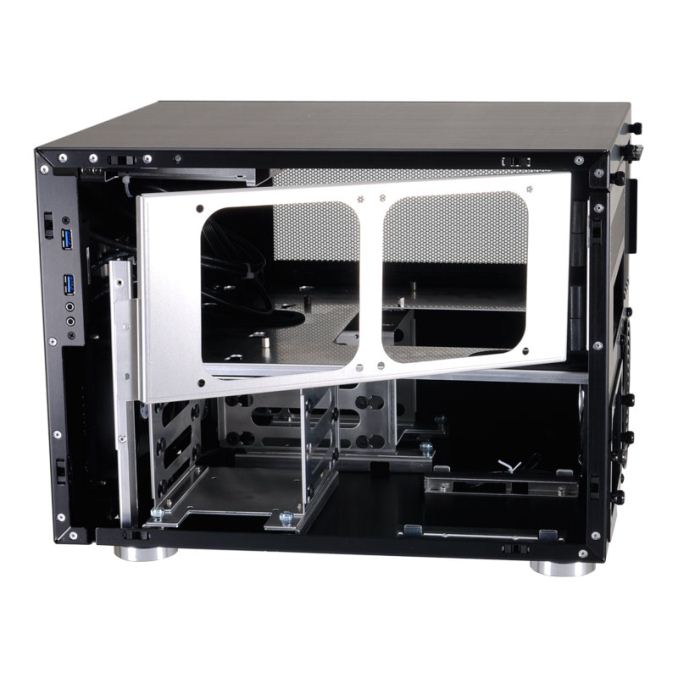 The PC-V358 will support six 3.5" HDDs and an additional two 2.5" SSDs, with four expansion slots for GPUs. The system uses two 120mm fans included, as well as another included 120mm fan at the rear. IO on the case is solely for audio and two USB 3.0 ports.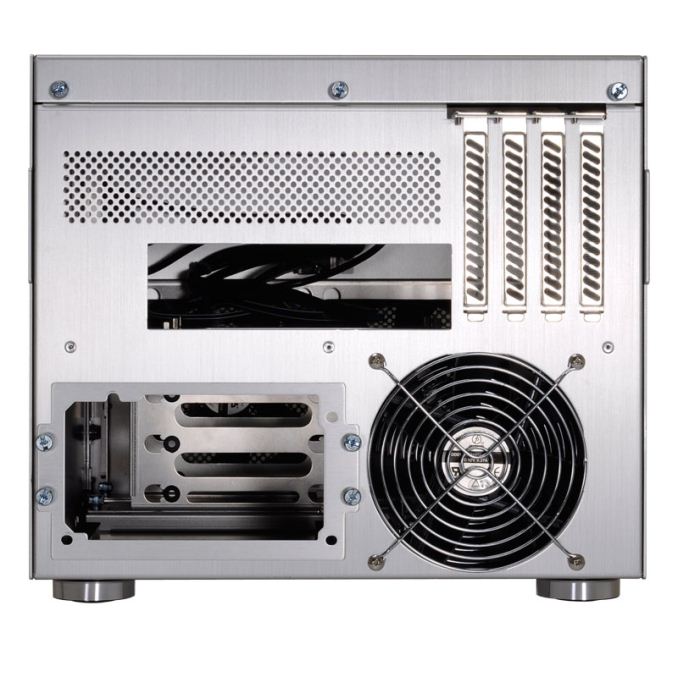 The system attempts to emulate many of the new chassis that have recently come onto the market by creating 'zones' of hardware – we have seen cases like the Carbine Air 540 split the system into regions with the CPU/GPUs on one side and the PSU/HDDs and other hardware away from the heat generating parts of the system. The PC-V358 does this, albeit in a top/bottom paradigm.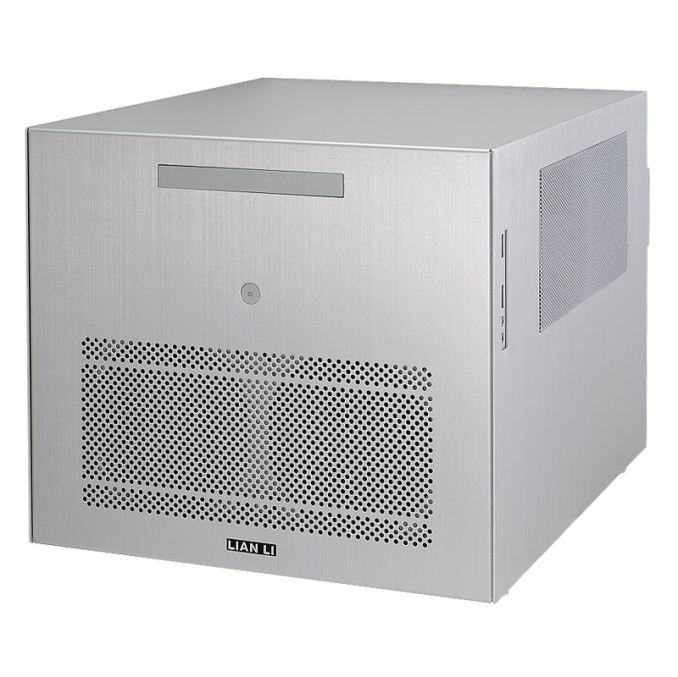 The PC-V358 should be available by the end of the year in North America with a MSRP of $179.