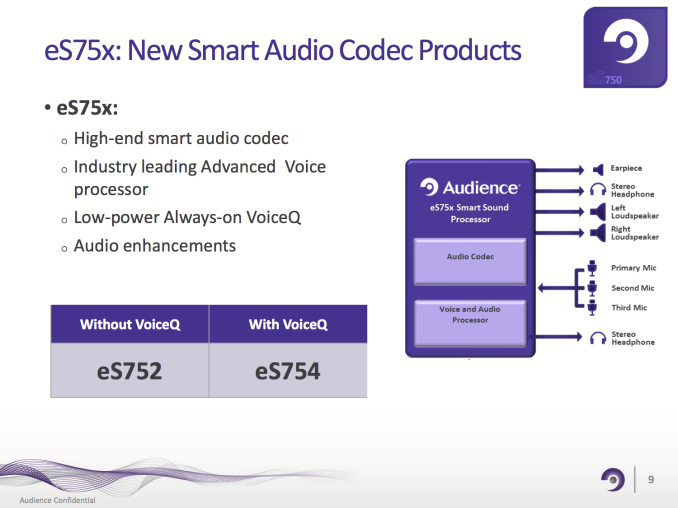 We've been covering and tracking ambient noise reduction technologies in smartphones for a while now, and one of the players in that space, Audience, is announcing its fourth generation of smartphone voice processor, the eS700 series. The fourth generation builds on the prior generation by including support for full band voice up to 48 kHz, improvements to the amount of noise rejected (SNRI), and the addition of an always-on voice activation feature similar to the always-on voice feature we saw first in the Moto X called VoiceQ.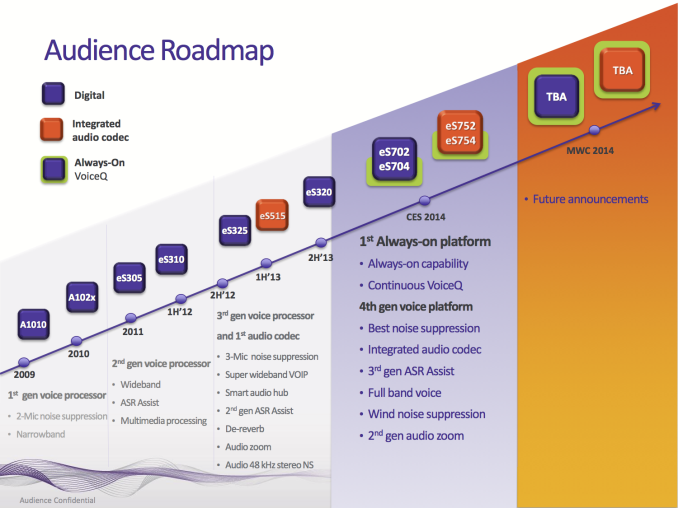 Keeping with the previous generation, Audience is still offering one version with a built in audio codec for OEMs who wish to go with something other than what the silicon vendor supplies, which now offers better quality sound as well.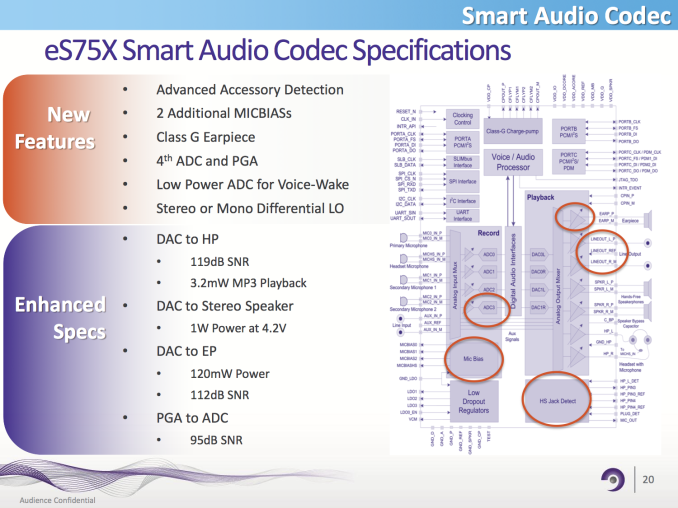 The eS75x series includes an audio codec that now supports up to 119 dB SNR and relatively low 3.2 mW MP3 playback power. OEMs that don't want a codec go with the eS70x series which includes the traditional noise reduction features, but no standalone codec.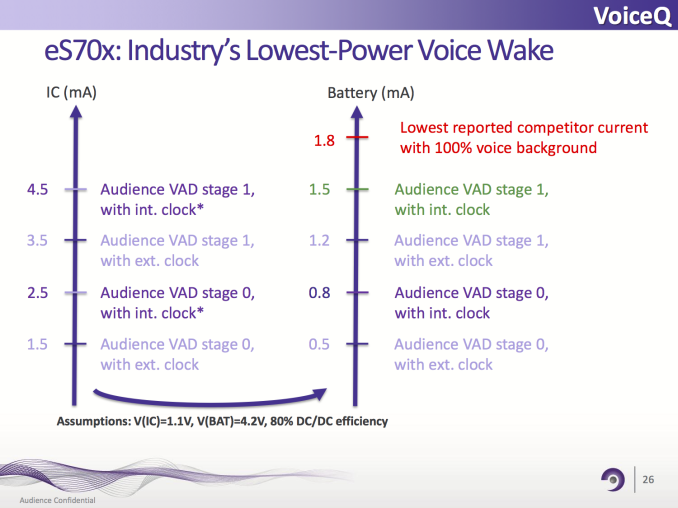 Audience believes its VoiceQ keyword voice activation feature is the lowest power in the industry as well, compared to the feature shipping in similar devices today. Audience's detection system uses a 3 step system beginning with a voice activity detector (not just a certain sound pressure level), then active keyword spotting before finally turning on the AP and waking up the phone. Expect to see Audience eS7xx inside devices being announced probably around MWC.