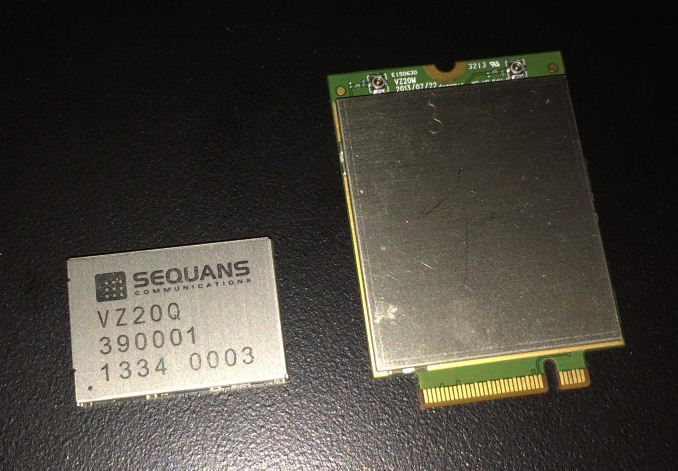 Verizon completed its LTE coverage rollout and achieved nearly parity with its 3G EVDO coverage in 2013, in addition to green-lighting LTE-only devices with its newest RFPs, allowing a number of silicon vendors to begin certifying their single mode LTE modems for use. In addition to Altair, Sequans also was able to approve one of its LTE modems in two different modules, the surface mountable EZLinkLTE VZ20Q, and M.2 form factor VZ20M. These kind of modules usually go into tablets, laptops, M2M, or other data-only applications.
Both are based on Sequans Mont Blanc LTE baseband, which is 3GPP Release 9 capable, supports up to Category 4 speeds (150 Mbps on the downlink), and is built on a 40nm process. In addition the two modules support both Band 13 and 4 on Verizon. The transceiver has 6 ports, so there's room for adding even more bands as well.
The VZ20Q will provide LTE in Verizon's upcoming kid-oriented Kurio 7x LTE tablet, in addition to a few more upcoming tablets. Sequans told me the price for both modules is already sub $30, and the goal is to get price down to under $20 eventually.