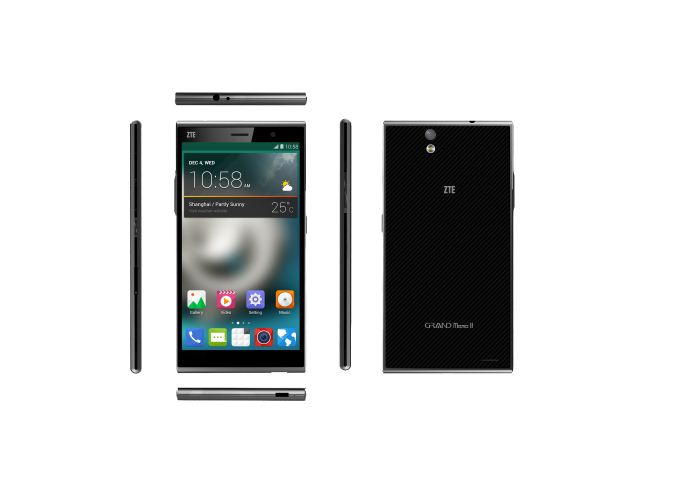 Grand Memo II LTE
The ZTE Grand Memo II LTE is a phablet that's almost as big as its name with a 6" HD display. ZTE's press kit doesn't actually reference a resolution other than "HD", but it's safe to say that it probably means 720p, as 1080p would be FHD. ZTE is also claiming an 80% display to front face ratio, which would likely be the record for a phone. This is undoubtedly a mid-range phone though, because the SoC is a Snapdragon 400, although there's no clue as to what the SoC actually is. The spec list can be seen below:
| | |
| --- | --- |
| | ZTE Grand Memo II LTE |
| Display | 6" 720p IPS LCD |
| SoC | Snapdragon 400 |
| RAM | 2 GB |
| Rear Camera | 13MP f/2.2 |
| Front Camera | 5MP f/2.2 |
| WiFi | 802.11b/g/n/ac |
| Storage | 16GB |
| Battery | 3200 mAh, 3.8V, 12.16 WHr |
| WCDMA Bands | 900/2100 MHz (Band 8, 1) |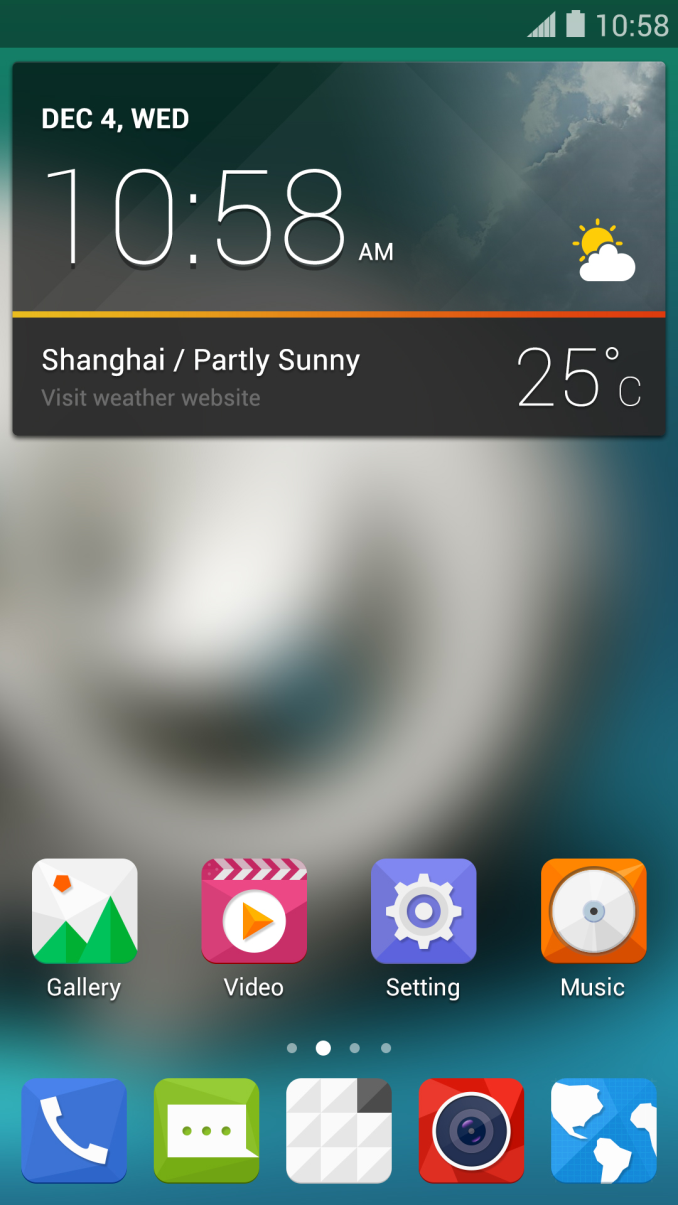 ZTE is also talking up its new MiFavor 2.3 UI, which actually looks surprisingly well-designed. ZTE isn't saying anything about LTE bands but this definitely will have LTE. The phone has a 7.2mm thickness and a "carbon fiber weave" back, and there's some sort of multiwindow multitasking, along with IR remote functionality. Gorilla Glass 3 is used for the glass lens covering the display. CABC and APT are cited as power saving technologies. CABC would be content-adaptive backlight control which adjusts the backlight while simultaneously brightnening the image to maintain the same image although this can cause visible flickering. ZTE also says that their camera application will allow full manual control of ISO and focus, but it's going to take a device in hand to really know whether this is true. APT would be average power tracking, which would be a way of getting the phone to reduce the amount of power that is consumed by the radio.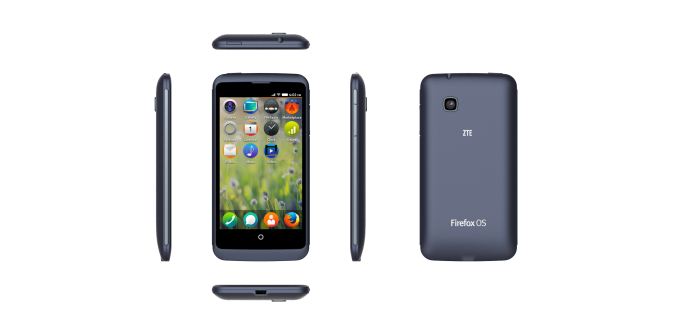 ZTE Open C
The ZTE Open C is a 4" Firefox OS phone, one of two new Firefox OS phones that ZTE is launching. There's a 1.2 GHz dual core SoC MSM8210 Snapdragon 200 inside which means Cortex A7, with a 3MP camera, and it would run Firefox OS 1.3. Clearly, this is the phone that comes out of the Mozilla announcement. This is definitely supposed to be a 25USD phone, as there's only WVGA resolution, half a gig of RAM and 4GB internal storage, and 1400 mAh battery. Otherwise, ZTE doesn't seem to be talking up this phone too much.