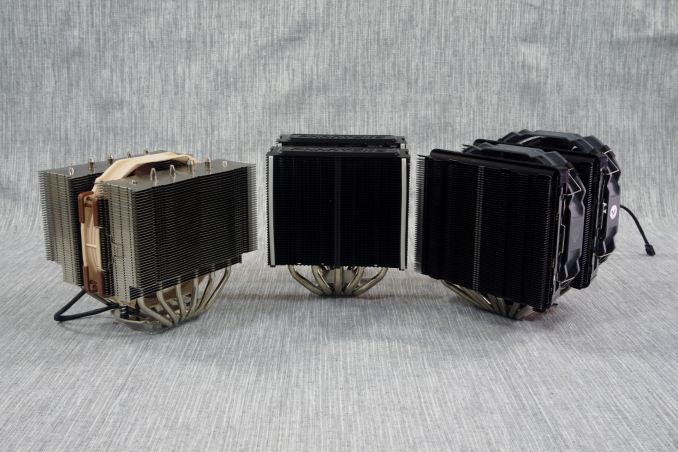 Brace yourselves, summer is coming. As it happens every summer, the sales of advanced cooling solutions tend to increase this time of the year. This year a little more than usual, as many enthusiasts likely found the perfect excuse for an upgrade in light of the new Windows 10 release. Rising temperatures are a concern for both the casual user, who usually is just psychologically stressed by the higher temperature readings, and the advanced enthusiast, whose overclocked system is now facing random stability issues. And of course there are those who are simply annoyed by the increasing noise of their current cooling solution and are in need of something less intrusive.
Liquid-based cooling solutions are becoming easier to install and AIO kits generally are hassle-free, yet they are still not favored by the majority of the users. Their space requirements, increased complexity and price hold most people to simple air-based cooling solutions. After all, most advanced users are not quite convinced about the performance of AIO coolers to begin with, with some even claiming that air-based solutions can be as good or even better.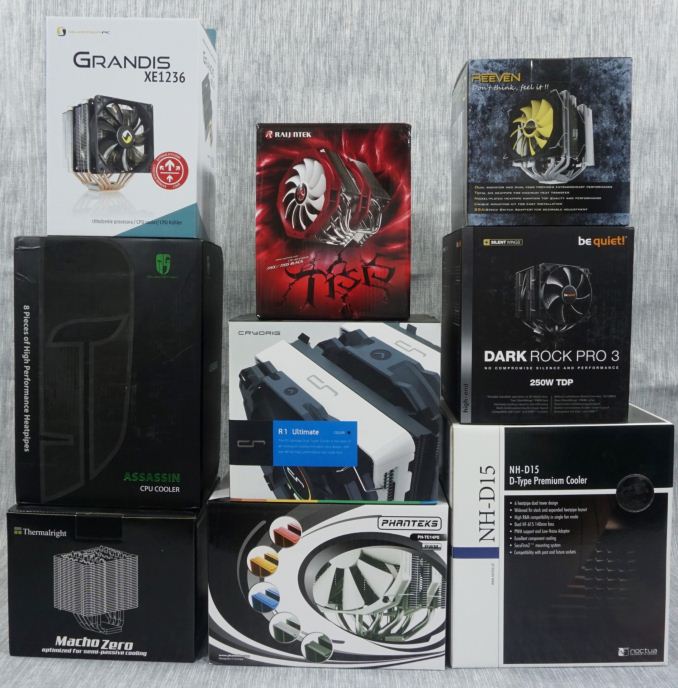 We have not had a review of simple air-based cooling solutions in a while here in AnandTech. With a new advanced testing setup and equipment, it makes sense to begin with roundup reviews, which present multiple current solutions and create a healthy reference database. However, there are thousands of air-based cooling products available and almost every one of them is designed for a specific purpose and target group. We had to start from a single category, therefore we simply requested from a number of companies to ship us whichever product they consider their best. Nine companies answered our call, alphabetically listed in the table below.
Product
Fans
Fan Speed
(RPM)
Current Retail Pricing
be quiet! Dark Rock Pro 3
1 × 135mm
1 × 120mm
1400
1700
$86.50
Cryorig R1 Ultimate
2 × 140mm
700-1300
$196**
Logisys (DeepCool)
GamerStorm Assassin
1 × 140mm
1 × 120mm
700-1400
1200
$56.90
Noctua NH-D15
2 × 140mm
300-1500
$93
Phanteks PH-TC14PE
2 × 140mm
700-1200
$80
Raijintek Tisis
2 × 140mm
600-1000
64€ (≈$72*)
Reeven Okeanos RC-1402
1 × 140mm
1 × 120mm
300-1700
300-1800
60€ (≈$66*)
SilentiumPC Grandis XE1236
2 × 120mm
500-1500
£34.90 (≈$45*)
Thermalright Macho Zero
-
-
$65 (no fan)
*As these coolers are not available in the US at the time of the review, these are the average retail prices in USD, excluding taxes.
**The Cryorig R1 Ultimate currently is available only through a foreign store registered in Amazon.com that ships from Korea. The current retail price is extremely bloated, far above the MSRP.