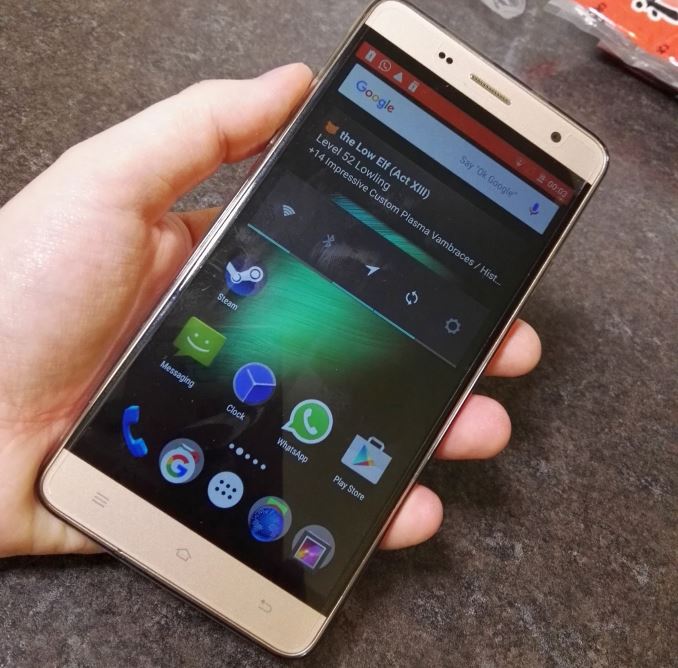 The last time I fully road tested a smartphone, I was moving from a rather decrepit Samsung Galaxy S2 to the 'glorious' 6-inch HTC One max, at a time when my smartphone use case consisted of taking pictures and basic gaming. Two years on, and I'm upgrading again, because the One max has become frightfully slow and I now use my phone a lot for writing reviews on the road. My phone of choice for this next round comes from a whimsical tale but is an obscure number, from a Chinese company based in Shenzhen called CUBOT.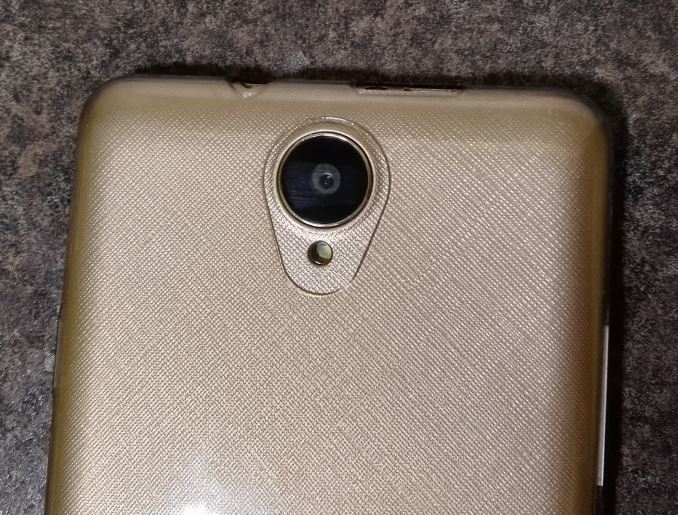 The Search for an Impossible Smartphone
My search for a smartphone to replace the One max has taken the best part of a few months, on and off. The drive to an upgrade came from a number of factors - the phone was a PVT sample, which means I was stuck on Android 4.3. The camera suffered from the famous 'purple haze' effect that was a result of damaged signal amplifiers in the early HTC One models from the Zoe software. Also the way I used my phone, due to new apps in my repertoire like Evernote, meant that I used my phone as a device to write on when travelling. Mixing Evernote and Swype in a six-inch device meant that those 15-20 minute bus or underground metro trips into London's center now becomes part of my work hours during the day. For this, the One max had little to fault, apart from the low memory causing slow app switching and a slowly decreasing battery life with the inability to enter a 'super-duper low power mode' to get an extra 20 minutes or so. It turns out that a high resolution, a 'high' minimum brightness setting and black text on a white background isn't good for battery life. After 18 months as my daily driver, it was getting slow. My phone use had become a lot more multitasking oriented, requiring 3 or 4 apps to be open and quickly switched between (checking data, spec sheets, my results spreadsheets, managing images).
Samsung Galaxy S2 and HTC One Max, My Previous Devices
Now the phone isn't the best place to multitask like a desktop - even a tablet or the iPad Pro works best when only one or two apps are in use. But when you start upping the number, especially with browser tabs, it helps to have a responsive device with a lot of memory so you lose less time switching. This is where having only 1 GB of RAM became a limiting factor, as well as older eMMC for storage, and the decreasing battery life makes a change inevitable, even if the large 6-inch device structure was now my platform of choice. There's also the factor of the old Android version, and not benefitting from the latest updates. Admittedly it was suggested that I should just do a factory reset, or flash an Android update, however I decided to do the regular user thing and upgrade - I have felt uncomfortable using flashing tools on a personal device before, much in the same way that some users feel uncomfortable flashing a BIOS without vendor software. But it was time to get a new device for the combined set of reasons.
So the search began around Computex / June time. Now one thing to point out is that I'm a bit of a miser when it comes to phones. I have no qualms spending £400 on a graphics card, but anything over £200 for a phone I find somewhat excessive, especially when I already have a SIM-only plan at £16/month that gives unlimited minutes, texts and 3G data with unlimited tethering. That moves me away from any contract plan to start.
One of the devices at the time that was well on my radar at that price range was the OnePlus One, touted as being a giant killer; however I was unwilling to justify the price outlay or time to invest into the ecosystem if I had issues. Also, it was a bit old at this point, and I was hearing musings of the OnePlus 2 with an S810, so my interest in that was (admittedly, presumptuous and subjective) waning. ASUS' Zenfone 2 was top of my list at this time - it offered a 4GB/64GB device that was a little beyond my price range but I was willing to make an extra investment, but I was a little concerned battery wise from reports. After hearing that a 128GB model was released in India I instantly onto the phone with my ASUS US PR contact about if it was heading to the US shores and at what price. After being told that the Zenfone 2 Deluxe 128GB was coming, and being led along for a couple of months, I was disappointed when I was told they wouldn't have any in stock. I then started looking again.
So through the search, one of the big things I ended up deciding was quite important in a smartphone is battery life, and I wanted something that would last more than a day or two. I do typically carry a battery pack, but this just becomes an extra thing I have to remember to charge and carry around. Either a large battery or an efficient design, coupled with a mid-to-high end SoC and a decent amount of DRAM would have been icing on the cake. Of course, asking for all of this for £200 is pretty much impossible, but I did hope. Of course, GSMArena became a great place to search for battery size, and I was soon pointed to the Gionee Marathon range. As the name implies, Marathon for large battery was a plus. But nothing really stood out, with most offering few hardware plus points or the only option to purchase was through eBay imports, which have their own implications.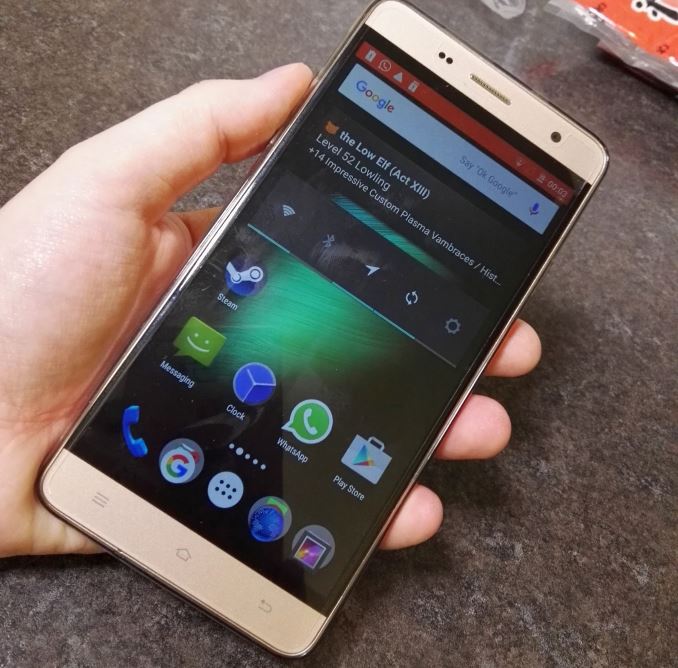 Cubot H1
Then when looking at one of the Gionee smartphones on Amazon, the recommended list came up with the CUBOT H1, advertised as having 5200 mAh of battery (compared to 1510 mAh in the iPhone 5c or 2500-3000 mAh in most high end devices). I read through the specifications - the 5.5-inch display was a plus, the 1280x720 resolution was low (but arguably a good idea for long battery life) and it came with Android 5.1. It listed as 2GB/16GB for DRAM/storage, which wasn't great, but certainly an upgrade, and the MediaTek quad-core A53 at 1 GHz didn't fill me with hope compared to the quad-core Krait 300 at 1.7 GHz that was in the One max. It also features a removable battery, dual SIM support (something which I've wanted due to more business trips this year) and microSD support separate to the dual SIM. One element did jump out on the page, aside from the battery life, was the price. For a 5.5-inch 720p smartphone, it was being sold for £125 ($160 equivalent pre-tax).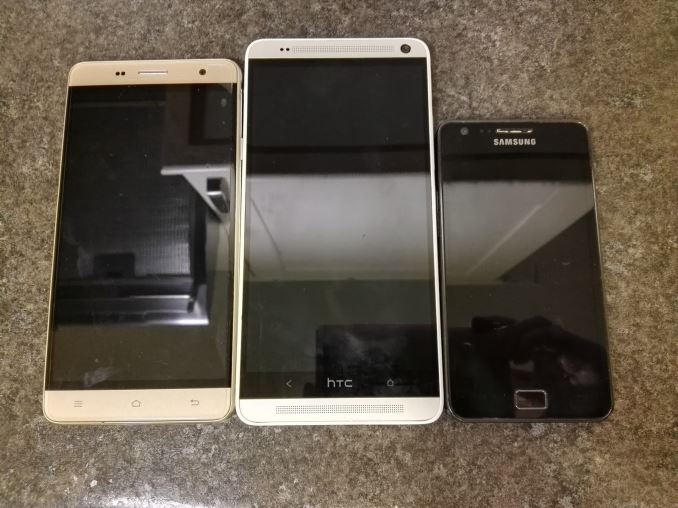 Cubot H1 (Q4 2015 on), HTC One Max (2013-2015), Samsung Galaxy S2 (2011-2013)
CUBOT H1 Specifications
Obviously the smartphone for that price would cut some corners - aside from the SoC being one of those 'super-mid' processors MediaTek talks about, the body is plastic, and only one of the SIM slots is LTE Cat 4, the other is GSM only. The cameras are pretty basic as well, and the Wi-Fi is only single stream 802.11n which is usually cause for concern. For dimensions, it is slightly deeper than other smartphones (9.2 mm compared to the usual glut of 6.7-7.8 mm), and it also comes at 201g for weight due to the battery, but surprisingly less than the HTC One max which was 217g. It is also worth talking about the microSD support, which is only up to 32GB and is typically not listed on the specification sheets.
CUBOT H1
SoC
Mediatek MT6735P
4x ARM Cortex-A53 at 977 MHz
ARM Mali-T720 MP2 at 400 MHz
RAM
2GB LPDDR3 at 533 MHz
Storage
16GB NAND
Display
5.5" 720p IPS
Modem
2G / 3G / 4G LTE UE Category 4
DC-HSPA+, TD-SCDMA, CDMA2000 1x/EVDO Rev. A, EDGE
Networks


TDD LTE
None
FDD LTE
B1 / B3 / B7 / B20
UMTS
900 / 1900 / 2100
GSM
850 / 900 / 1800 / 1900
Dimensions
154.5 (h) x 76.6 (w) x 9.2 (d) mm,
201 grams*
Weight Measured by AnandTech, conflicting numbers online
Cameras
Rear
12.8MP ( 4128 x 3096 )
Front
8MP ( 3264 x 2448 )
Battery
5200 mAh (19.76 Whr)
OS
Android 5.1
Connectivity
802.11a/b/g/n 2.4GHz
BT 4.0, GPS, A-GPS, Micro-USB
SIM Size
Micro-SIM (FDD-LTE, WCDMA, GSM)
Nano-SIM (GSM Only)
Also Separate MicroSD slot, up to 32GB
MSRP (UK)
16GB
$160
£125 as purchased
Nevertheless, forking over my hard earned was a simple enough choice. The biggest concern at the price was probably the screen, and if 1280x720 would be a high enough resolution for me to work on, or if the color accuracy would be sufficient for normal content consumption. So if the display was over saturated with blue (it isn't, but as an example) then it would be quickly dismissed. One factor that was mentioned between others was the battery, and some colleagues expressed concern that it was probably a cheap design that would fail in three months. That being said, spare batteries should be cheap, and if I break it completely then I could by a whole new one and still be in pocket compared to the high end Zenfone 2.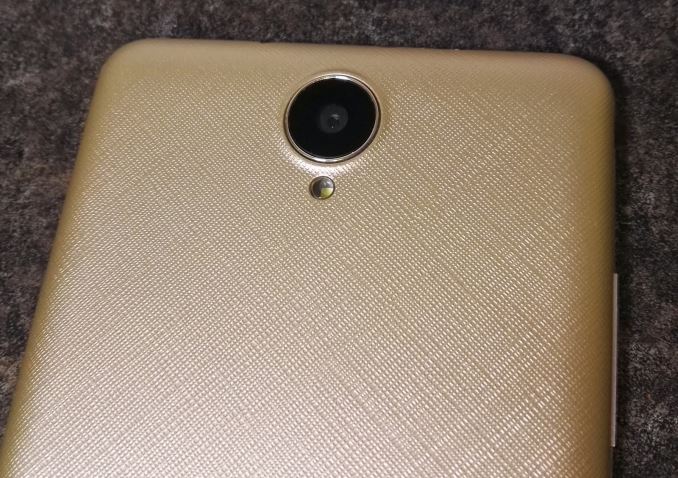 Color options on the Amazon third party seller were listed as black, white or glod (sic). I naturally went for glod.
In The Box
Most smartphone boxes are pretty basic, and this was no exception, but was at least a proper retail box and not some basic cardboard thing. Aside from the H1 smartphone there was also a simple plastic silicone case, with holes for the rear camera and speakers, as well as a pre-applied screen protector on the front with a second one in the box. Aside from this is a wall wart and a USB-A to micro-USB cable for using the H1 as a battery pack to charge other devices.