Mechanical Keyboards
Today we are having a look at the Ultimate Hacking Keyboard, the most overconfident and expensive mechanical keyboard that has ever found its way into our labs. Developed with IT professionals in mind, the keyboard is designed to maximize productivity and ease a tough workday, utilizing a rather unique 60% layout that can even be split in two. Coupled with the manufactuer's excellent software, it's an incredibly powerful keyboard. But be warned: the price tag for that power is even higher.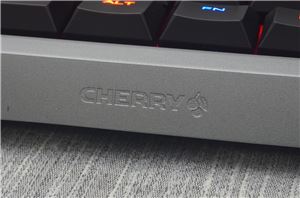 We frequently review mechanical keyboards here in AnandTech. Over half of them come with mechanical switches from Cherry, and for good reason. If you are keeping track of our...
72
by E. Fylladitakis on 1/27/2016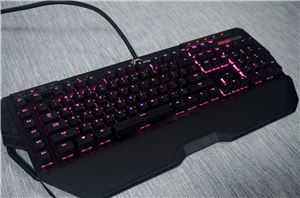 G.Skill is entering the gaming peripherals market with a new mechanical gaming keyboard and a laser gaming mouse. The KM780 is the first keyboard with Cherry MX RGB switches...
33
by E. Fylladitakis on 11/4/2015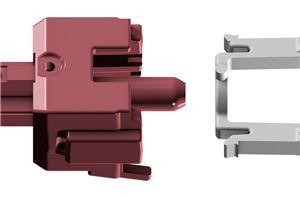 After languishing in relative obscurity for a few decades, mechanical keyboards have exploded in popularity in recent years. Almost every maker of input devices for computers has joined the...
32
by Billy Tallis on 8/6/2015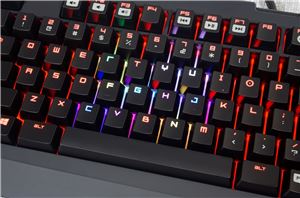 Most of our US and Canada based readers that are involved with PC gaming are highly likely to have heard of ORIGIN PC, the company that specializes on building...
44
by E. Fylladitakis on 8/6/2015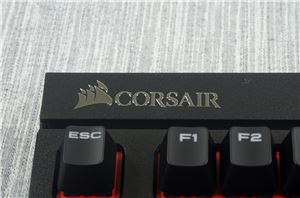 Corsair just released a new mechanical motherboard, the STRAFE, bringing cost-effectiveness to gamers who want the versatility of an advanced programmable keyboard but do not need the RGB lighting...
53
by E. Fylladitakis on 7/15/2015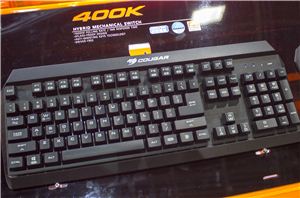 Every time I go to a trade show I come back with at least one or two highlights that really impressed me. At this year's Computex one of my...
20
by Kristian Vättö on 6/9/2015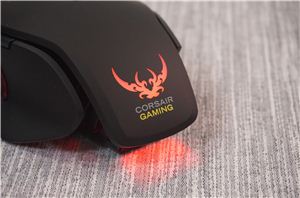 Following the thorough review of the Corsair Gaming K70 RGB, we are having a complete overview of Corsair's new Gaming division and their latest offerings. The new brand is...
56
by E. Fylladitakis on 5/14/2015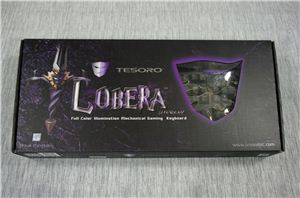 In this capsule review we are having a look at Tesoro's most popular mechanical gaming keyboard, the Lobera Supreme. Tesoro's offering comes with a futuristic design and interesting features...
27
by E. Fylladitakis on 4/30/2015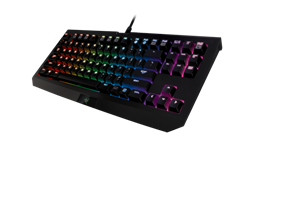 Razer's latest mechanical keyboard is a new Tournament edition of their BlackWidow keyboard (see our review of the pre-chroma version here). The BlackWidow is a fully mechanical keyboard with...
23
by Brett Howse on 4/16/2015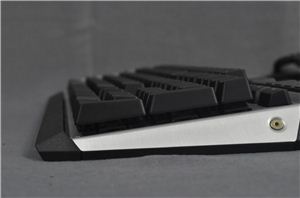 Cougar was founded in Germany over seven years ago, with an initial focus on computer power supplies and cases. More recently, the company has diversified into the gaming peripherals...
23
by E. Fylladitakis on 2/23/2015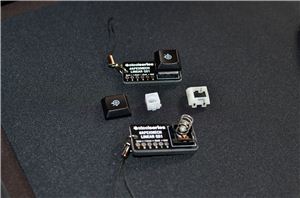 SteelSeries is best known for their keyboards, with MSI using SteelSeries designed keyboards in their gaming laptops for quite a few years now. They have a variety of other...
9
by Jarred Walton on 1/14/2015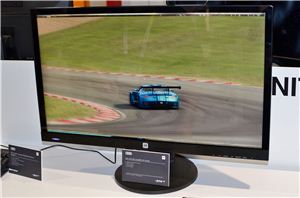 Over the past year or two one of the hot subjects with displays among enthusiasts has been overclocking them to drive the panel at higher refresh rates. We've seen...
37
by Jarred Walton on 1/14/2015
2014 is drawing to a close, and today we have a review of ROCCAT's flagship mechanical keyboard, the Ryos MK Pro. It was launched earlier this year and has...
21
by E. Fylladitakis on 12/31/2014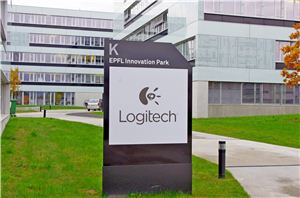 Now armed with their Logitech G brand for gaming for a number of quarters, Logitech invited influential media to their Daniel Borel Innovation Center in Lausanne, Switzerland, to get...
56
by Ian Cutress on 12/8/2014