RAZR
Today Motorola announced it will ship its foldable flip smartphone on February 6 and will start pre-orders on January 26. The new Motorola Razr will be available for pre-order directly from the company, from Verizon, and from Walmart. Being a unique phone with a foldable display, the list price for the 2020 Razr without contract is set to be $1500. The main feature of the new Motorola Razr is its exclusive clamshell design with a foldable 6.2-inch pOLED main screen and a 2.7-inch OLED external display. Because of internal architecture of the smartphone, and space constraints, Motorola use Qualcomm's mid-range Snapdragon 710 SoC with 6 GB of RAM and 128 GB of storage rather than a flagship 8-series SoCs. Motorola originally planned to start taking...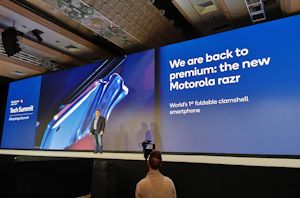 The first guest company to present at Qualcomm's Snapdragon Tech Summit this year was Motorola. For readers who haven't been keeping up, Motorola is now owned by Lenovo, and...
20
by Dr. Ian Cutress on 12/4/2019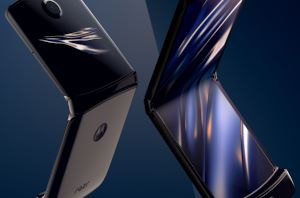 Motorola has today announced a modern successor to one of the most iconic phones ever released: the Razr V3. The popular flip-phone was first released in 2004 and had...
31
by Andrei Frumusanu on 11/14/2019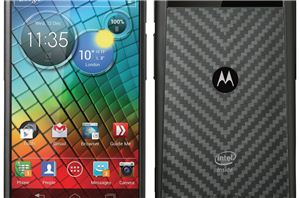 At the beginning of this year Intel finally unveiled its Atom Z2460 (Medfield) smartphone platform. The single-core, dual-thread CPU ran at up to 1.6GHz and was paired with a...
33
by Anand Lal Shimpi on 9/18/2012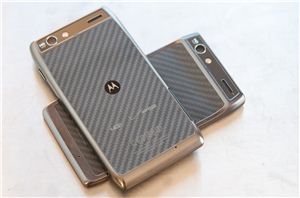 For a while now, our chief complaint when talking about 4G LTE handsets has been battery life. The combination of 45nm cellular basebands, ever increasing screen size, and 4x...
45
by Brian Klug on 2/14/2012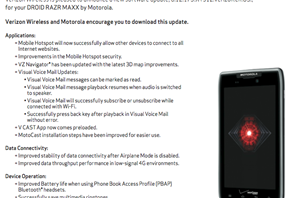 While we don't usually cover every software update on every platform, I thought it worth noting something special about the new update which will begin going out shortly to...
7
by Brian Klug on 2/3/2012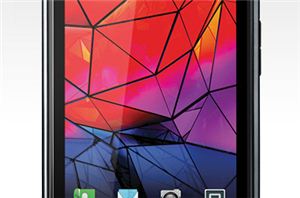 A while ago, Motorola announced plans to start unlocking bootloaders on devices "where operator and channel partners will allow it" sometime in 2011. While it's clear now (with that...
14
by Brian Klug on 1/30/2012