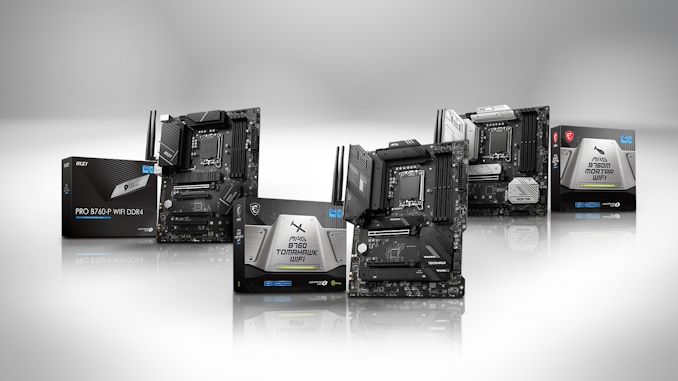 Picking the right motherboard when building a PC is essential. While the CPU may be the brains of the build, and a hefty GPU will provide the graphical brawn, it's the motherboard that ties it all together - and the chipset that the mobo uses determines what processor you can use.
If you're looking to harness the power of Intel's latest 13th generation Core processors for your next build, then MSI's range of B760 motherboards should be your first port of call. From there, you can build out the rest of your PC to make the perfect desktop for your needs.
Each of MSI's B760 motherboards support both 12th generation and 13th generation Intel Core CPUs, and offer exclusive features, extensive thermal solutions and rock-solid build quality, offering you performance and dependability for pretty much any type of PC you want to build.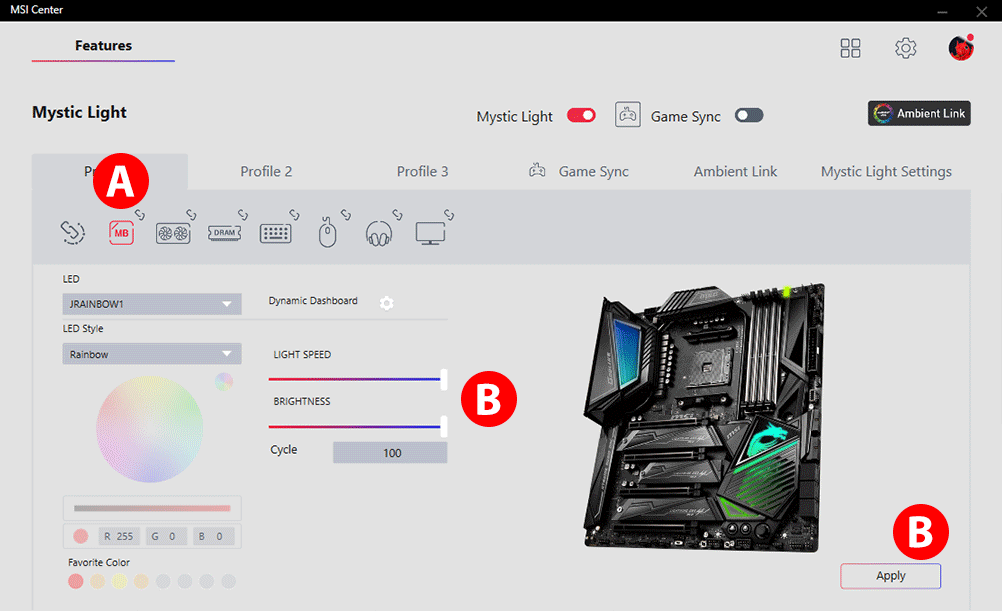 These motherboards also feature exclusive MSI technology, such as the powerful MSI Center software, which makes it easy to monitor and update the motherboard and any other MSI peripherals you have, as well as synching RGB lighting effects.
MSI MAG B760 TOMAHAWK WIFI
If you're after the ultimate cutting-edge components for your next DIY PC build, then the MAG B760 TOMAHAWK WIFI is the motherboard for you. As well as supporting 12th and 13th generation Intel Core processors, it supports new DDR5 RAM, offering blisteringly-fast performance.
You can also make use of super-speedy PCIe 4.0 M.2 SSDs that will boot Windows 11 - or load up your favourite games - in seconds with three M.2 slots, and a PCIe 5.0 slot for the latest GPUs (plus a whole lot more).
A rig filled with powerful components needs to keep cool, and with the MAG B760 TOMAHAWK WIFI's premium thermal solution that features an extended heatsink and M.2 Shield Frozr cooling, you can push your PC to the limit without worrying about overheating.
The Audio Boost high definition audio processor takes care of immersive sounds, and Wi-Fi 6E and 2.5G LAN means your online play will never be compromised.
A pre-installed I/O shield and EZ M.2 clip takes away some of the most annoying (and fiddly) aspects of building your own PC, making this an excellent choice for seasoned professionals and first-time builders alike, and comes with a plethora of ports that rival motherboards at this price point lack.
Recommended configuration:
4K Gaming Setup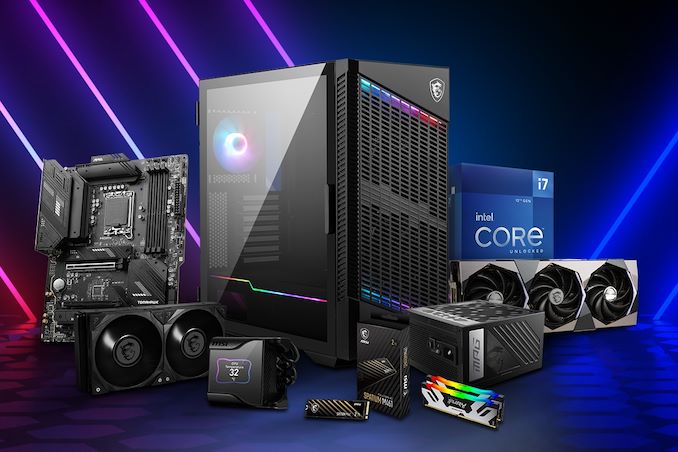 MSI MAG B760M MORTAR WIFI
The MAG B760M MORTAR WIFI is a B760 chipset-equipped motherboard that balances value with premium hardware.
Supporting 12th and 13th generation Intel CPUs, as well as the latest DDR5 RAM, this is a great choice for PC builders who want to stick to a budget without compromising on quality.
With its dual 8 pin power connectors and exclusive Core Boost technology, the MAG B760M MORTAR WIFI is able to sustain heavy CPU power loads. Meanwhile, Sever-grade PCB offers you build quality you can rely on, and the pre-installed I/O shield and EZ M.2 clip makes this a supremely DIY-friendly motherboard.
Two M.2 PCIe slots and PCIe 5.0 support for GPUs future-proofs this affordable motherboard, ensuring that any PC you build around it will keep on performing over the years.
Recommended configuration:
1440P Enthusiast Gaming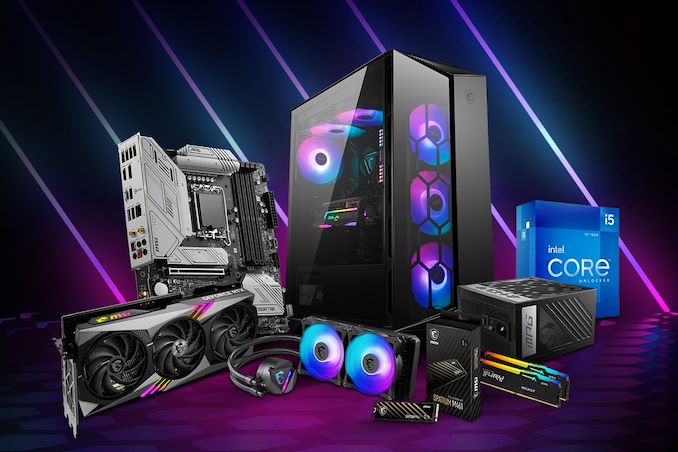 MSI PRO B760-P WIFI DDR4
Looking to build a PC that can handle professional workloads and day-to-day tasks with ease? Then the PRO B760-P WIFI DDR4 can help take your productivity to the next level. Supporting 12th and 13th gen Intel Core processors, PCIe 4.0 support, two M.2 slots for speedy SSDs and the latest Wi-Fi 6E connectivity, the PRO B760-P WIFI DDR4 lets you build a rock-solid and dependable workstation that will last you for years to come.
Its outstanding cooling solution will keep things cool, even during the most demanding workloads, and MSI Steel Armor brings additional solder points and support for heavy GPUs, protecting your precious components while you work.
With Lightning USB 3.2 Gen 2 10G and USB-C ports, you can quickly move your files and folders to external storage incredibly quickly.
Recommended configuration:
1440p Performance Gaming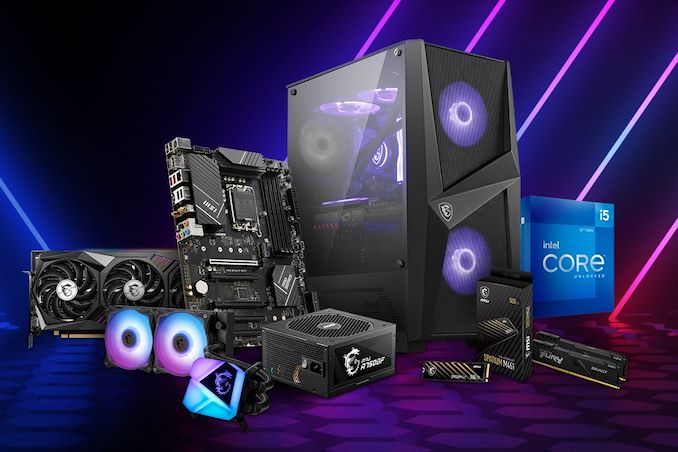 Building Blocks
Once you've got your motherboard sorted, make sure you build out the rest of your rig with quality components.
When it comes to keeping the processor cool, a liquid cooler is a must. The MSI MAG CORELIQUID C240 offers silent operation and high thermal dissipation that will keep your CPU cool without distracting fan whirrs.
If you want to make the inside of your PC look incredible (and who doesn't?), then the MAG CORELIQUID 240R V2 brings a stunning design with excellent performance.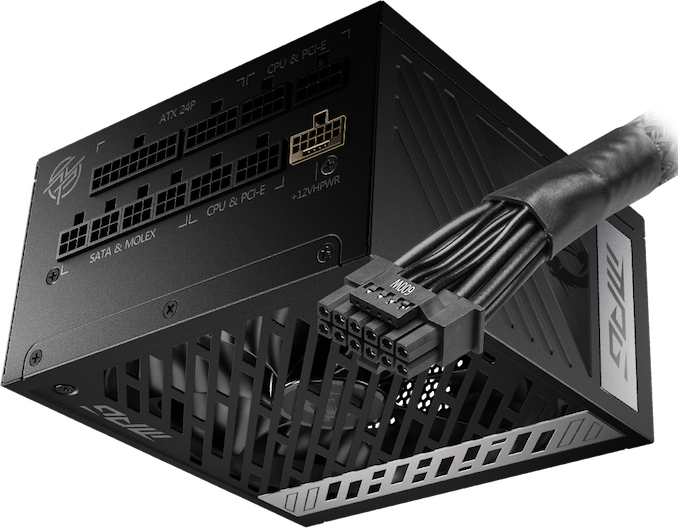 When it comes to supplying power to your PC, you want to make sure you have a dependable and safe PSU. The MPG A1000G PCIE5 is an 80 Plus Gold-certified PSU with PCIe 5.0 support, and offers a huge 1000W of total power, so even if you use high-end GPUs from Nvidia's power-hungry RTX 4000 series, your PC won't break a sweat. Its modular design and flat cables means installation and cable management is a piece of cake.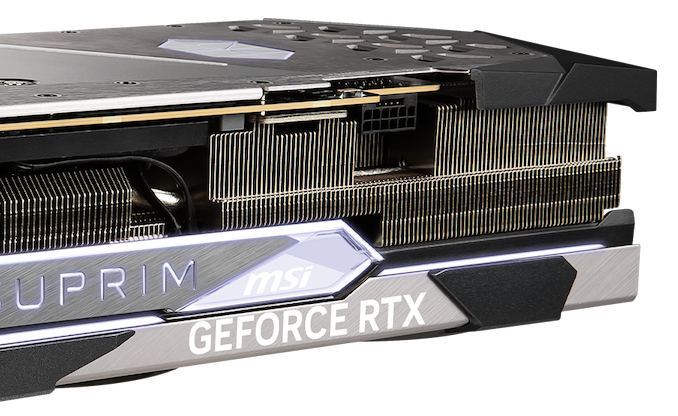 Throw in a super-fast SSD like the SPATIUM M461 GEN4 2TB, and you have the perfect building blocks for an epic DIY PC.